Bollywood actors Anupam Kher and Neena Gupta joined Curly Tales Editor-in-Chief Kamiya Jani on this episode of Sunday Brunch. On this show where celebrities talk about food and travel, the actors graced their presence to share their fun anecdotes and stories. From talking about many fun memories from their past years to gorging on some delicious dishes, the actors promoted their movie Uunchai and enjoyed an amazing time.
Ohhh, So Many Food Memories!
View this post on Instagram
Anupam Kher loves to eat and he passionately talked about his love for food on this episode of Sunday Brunch. From sharing his favourite dishes to relish to food items that make him happy, his list of recommendations truly made us hungry, rather hangry! Do you know what is the lethal combination of dishes the legendary actor suggested Kamiya Jani try? Well, it is the perfect combination of two of the simplest foods, dosa and fried egg!
Also read: Anupam Kher Finds This Habit Of Foodies Maddening | Curly Tales
Anupam Kher Suggested This Lethal Combination To Kamiya Jani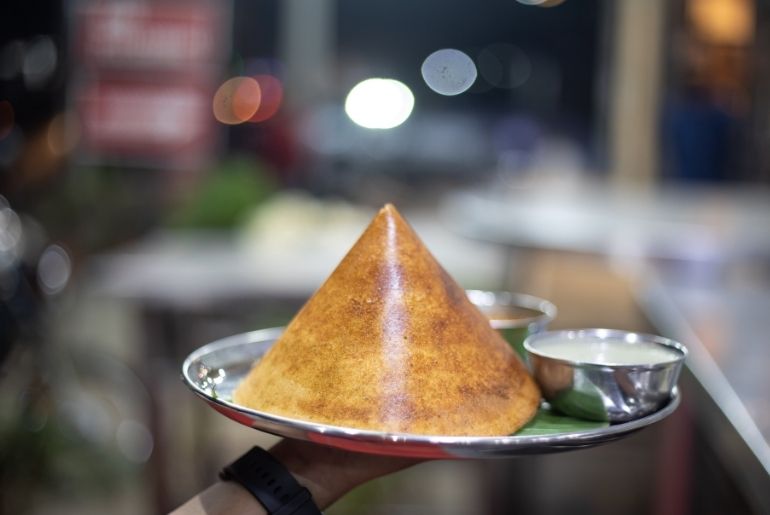 The actor gets hangry if he doesn't eat his lunch on time. And there are some foods that make him really happy. He loves to relish burgers, especially burgers made by his home cook. Anupam Kher also loves to gorge on papri chat and his recommended dosa with fried eggs. In fact, he also suggested Kamiya try this lethal combination.
Also read: Foodie Anupam Kher's Sunday Brunch Includes These Delicious Dishes | Curly Tales
Anupam Kher not only loves these spicy and masaledaar food items, but he is a huge fan of desserts and sweets as well. He ate rasgulla from Govinda restaurant for 9 years. This is the Govinda restaurant close to the Hare Rama Hare Krishna. And right now, he relishes Gur Ki Gachak every day. He travels everywhere with Gur Ki Gachak and in fact, he was was very sweet to share some of this with Kamiya.
Do you wanna know the secret behind his fitness and glow? He follows a healthy diet and always eats a bit lesser than his usual proportion.
This episode of Sunday Brunch with the two esteemed veterans was all about such endearing conversations. Tap on the video below and enjoy the fun-filled interview. We are sure you will enjoy the conversation.
Cover Image Courtesy: Internal