Under 140 Characters
Experience India's heritage and history using this app built by Delhi-based entrepreneurs.
What Is It?
Augtraveler is an Augmented Reality traveller app that uses technology and content to narrate the history of a particular heritage site in India, its background and importance, allowing users to understand its significance. It is an immersive augmented reality based travel app that allows tourists to explore the cultural heritage of India.
The app is a creation of Pankaj Manchanda who is the founder of Augtraveler. He believes that people in India visit these heritage sites and treat them as picnic spots, not paying much attention to the details and the foundation of that particular heritage site. He wants travellers visiting these heritage sites in India to realize its importance, history and gain some knowledge out of it. This is when he joined forces with edtech entrepreneur and investor Manish Upadhyay and started Augtraveler in Delhi.
What's In It?
The idea of getting the visitors to appreciate the history and significance of a monument is what drove Pankaj to come up with this app. The Augtraveler app has a layer of AR that allows users to interact with a particular segment of the monument by recreating different scenarios. This is to generate curiosity in people's minds and help make learning faster and more interesting.
This app is compatible with both Android and Apple phones. It allows users to explore the different nuances of artefacts, the architecture and parts of the monument with interactive elements in a story-telling format. This app is like a magical window to literally transform you into the past and make you re-visit the timeline of Indian history.
For example, if you're at the Iron Pillar of Qutub Minar, the app describes the composition of the pillar, and the inscription text is described and translated in the language of your choice. You also have the option of building the Qutub Minar in 3D, over a timeline of 625 years, where each part of the structure represents a timeline.
To authenticate the important factual descriptions of the monuments, this app also has support from the Archaeological Survey of India to access their content archives and even UNESCO's knowledge partners to tie up with its heritage sites.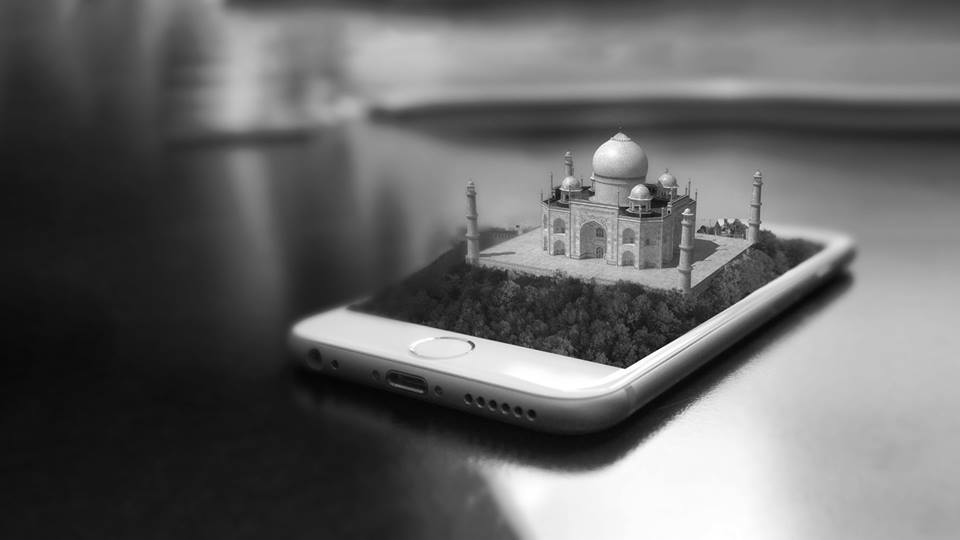 The app also has tied up with school material publisher Macmillan for experimental learning that helps them in building content where they use mathematics and geometry, general knowledge, English and creative arts.
Apart from this, Augtraveler also displays local art, food and trivia. Currently, the app has close to 1,000 users.