Known for being the skiing destination of India, Auli in Uttarakhand is perfect to visit in January. The hill station has snowy mountains and lots of winter activities to indulge in. Apart from pleasing the winter babies, Auli also has abundance of lush greenery and gorgeous landscapes that would impress any nature lover. If you're thinking about unwinding with bae in the arms of nature, Auli is the place to be. But before you start booking your tickets, Curly Tales gives you all the necessary details you need to plan your trip –
How To Reach
First things first, let's talk about the easiest ways to get to Auli.
By air – The closest airport is Jolly Grant Airport, Dehradun (180 km)
By rail – The closest railway stations are Dehradun (150km), Rishikesh (190 km) and Haridwar (250 km)
By road – Bus services from Rishikesh or Joshimath will be the best options for a road travel. Hop on a bus from Joshimath (16 km) to reach Auli.
Climate
Be prepared for all the winter chills, because Auli temperatures can drop down up to -9 degrees too! Throughout January, the temperature will stay in the negatives, but that's the perfect time to prepare that hot cocoa and cuddle up with bae, right?
Best Attractions
Trishul Peak – When you think about Auli, you can't miss skiing. Trishul Peak is the popular spot for skiing. Whether you want to practice the sport on a professional level or try it for the first time, you can do it here.
Roopkund Lake – Lying at the foot of the Trishul Peak, Roopkund Lake is our next recommendation. Also known as the Mystery Lake, it gets its name after nearly 200 skeletons of humans and horses were found in this lake. Till today, the mystery remains unresolved but this lake has proven to be one of the top tourist attractions of Auli.
Kwani Bugyal – Known as the trekking paradise in Auli, Kwani Bugyal is a must visit. Perched at a height of 3300 meters above sea level, enjoy the beautiful view of the snow capped peaks.
Nanda Devi – Enjoy the panoramic view of the Himalayas at 7800 meters above sea level at Nanda Devi peak. Tourists can take a cable car to the peak and soak in the winter views. It is said that Nanda Devi peak is where Lord Hanuman took rest when he went up to the Himalayas to retrieve the Sanjivani herb. You can also find the highest man-made lake here.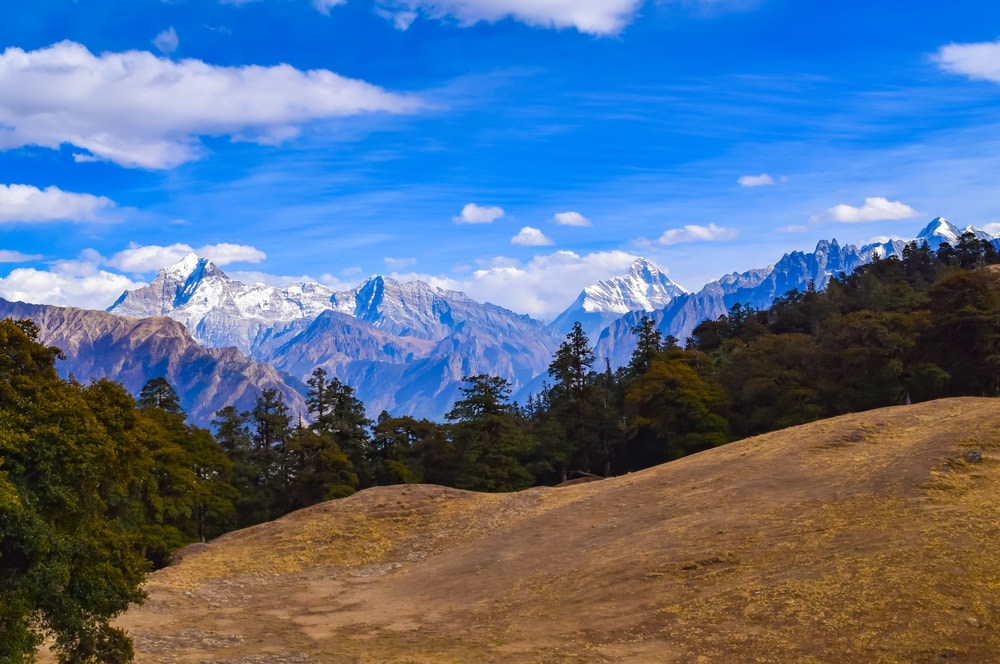 Chenab Lake – Sucker for calm and serene waters? Chenab Lake offers all of this. The pure beauty of nature that this place holds is what makes this place so popular with tourists.
Stay
Budget stays 
1. Himalayan Eco Lodge – Starting from ₹3500 for 2 people per night
Address: Auli, Joshimath, Uttarakhand 246443
Phone: 078959 79208
Book here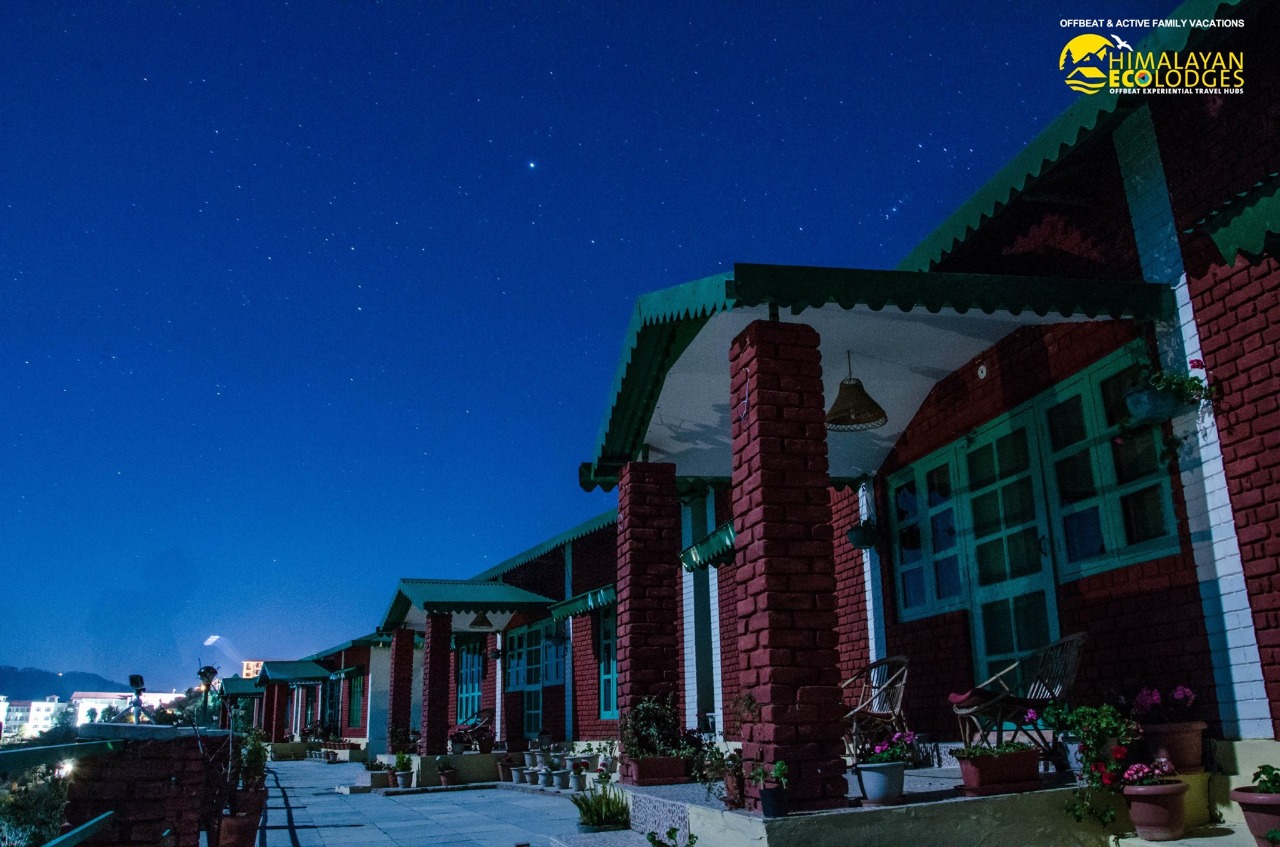 2. Dream Mountain Resort – Starting from ₹2200 per room
Address: Nanda Devi Forest Colony, Auli Road, Joshimath, Uttarakhand 246443
Phone: 084490 63652
Book here
Luxury Stays
1. Clifftop Club – Starting from ₹6000 per room
Address: Auli Skiing Village, Joshimath, Uttarakhand 246443
Phone: 094111 07939
Book here
2. The Royal Village – Starting from ₹4000 per room
Address: Govt. Tourist Complex, Auli, Joshimath, Uttarakhand 246443
Phone: 096394 19882
Book here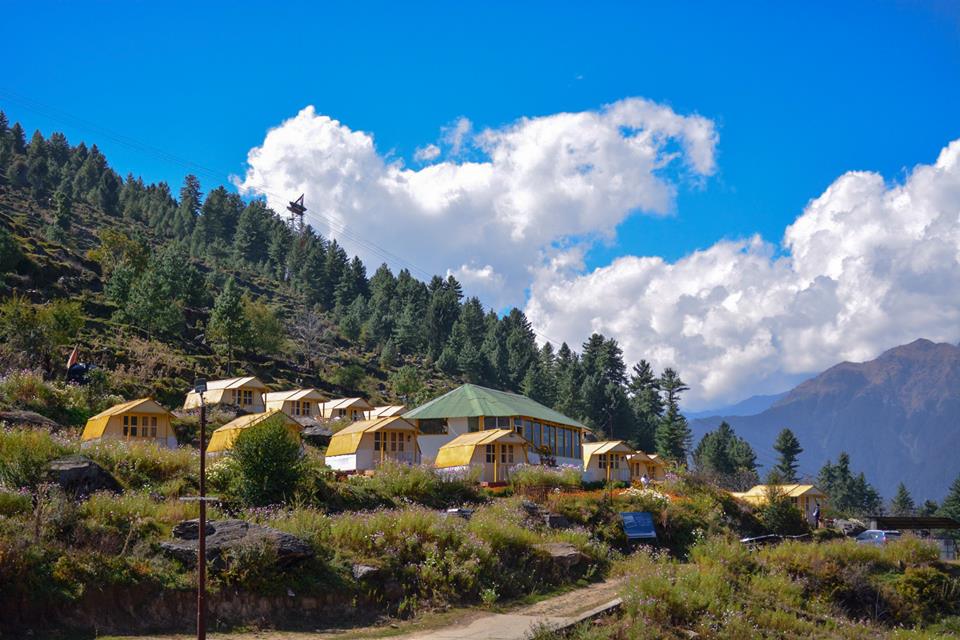 Shopping + Restaurants
If you're looking for places to shop and eat in Auli, you'll have to travel nearly 13 km to the Lower Market at Joshimath. The market is famous for its woolen and winter wear (because climate!) so you can stock up on shawls, jackets, woolen caps and more for your next holiday, perhaps?
There are small food joints near the market area where the tourists collect after indulging in some shopping. The restaurants are basic, but they prepare fresh food at relatively cheap prices. A meal at one of the restaurants here will not cost you more than ₹500 for two.