Under 140 Characters
Nandu Vada Pav, popularly known as Aunty Vada Pav in Chembur has been serving up hot and crispy vada pav since 20 years!
What Is It?
In 1985, Nandu Aunty and her husband started a vada pav cart with only ₹2000 in hand. At that time, they used to sell a vada pav for only 75 paise! Gaining popularity with each vada pav they sold, Nandu Vada Pav soon became people's favourite – Aunty Vada Pav. Since 20 years, the stall is located close to Chembur post office and they serve everyone from college students, office going professionals, locals in the area, or anyone that passes by.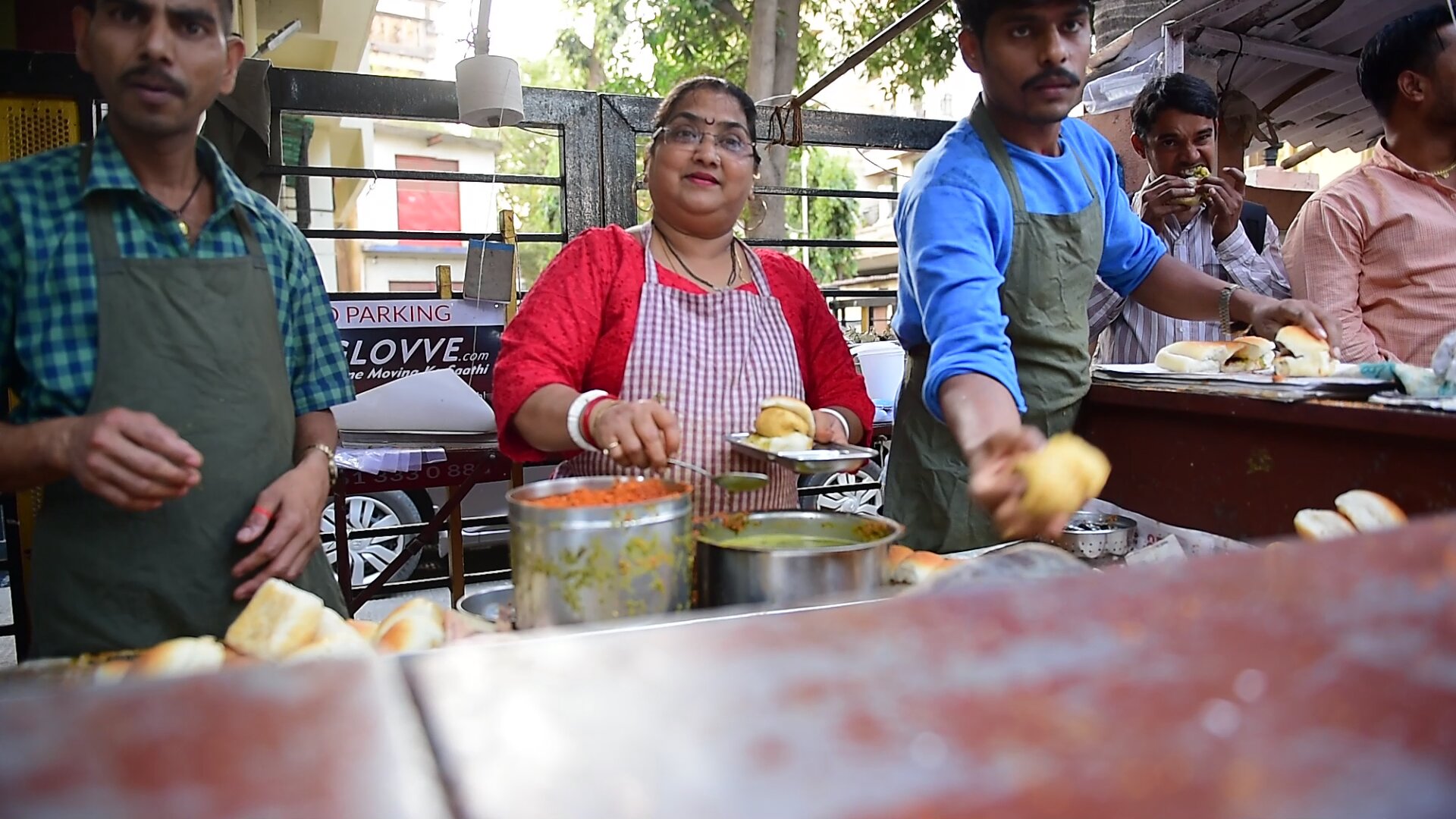 If we talk about the taste of the vada pavs, Aunty ji is born and brought up in Mumbai and is well aware of people's need for authentic taste of food  and that's why she serves traditional and extremely tasty vada pavs. She is known for serving super soft vadas along with dry & spicy chutneys. 
The people have loved her stall since the first day. Aunty Ji prepares her stock since morning and opens her stall at 5 PM in the evening until 9.30 PM at night. Despite being open for only 4 hours, there has never been a day that Aunty ji has to waste her food, it gets sold out every single time!
Deets
Address: Nandu Vada Pav, 435, DK Sandu St, Chembur Gaothan, Chembur East, Mumbai, Maharashtra 400071