Half the year has passed, and you still haven't opened your travel account? Never fear, because India's cultural calendar has much to offer in the month of July:
1. Hemis Festival, Ladakh
Here is one more reason to escape to the rugged, breath-taking Ladakhi landscape. The centuries-old Hemis Gompa is Ladakh's largest Buddhist monastery and is located in a scenic gorge, 40 km from Leh. The Hemis Festival is a celebration of the birth of Lord Padmasambhava, an incarnation of the Buddha and founder of Tibetan Buddhism.
Find a seat in the courtyard of the monastery and watch Lamas perform the Chham dance in gorgeous masks and traditional costumes. Rejoice in the clash of cymbals and the blare of trumpets as good wins over evil. Don't forget to shop for Tibetan handicrafts and gorge on momos.
Dates: 3-4 July, 2017
Also read: 5 Momo Joints in Delhi, Every Momo-Lover Should Visit!
2. Champakkulam Boat Race, Kerala
The placid waters of the Pamba river in Kerala's Allapuzha district host a hotly contested boat race in July every year. This race commemorates an ancient journey undertaken to bring a rare Krishna idol to Ambalappuzha. Teams of men sing rhythmic songs and row Kerala's famous snake boats in perfect co-ordination while spectators on the riverbank cheer them on.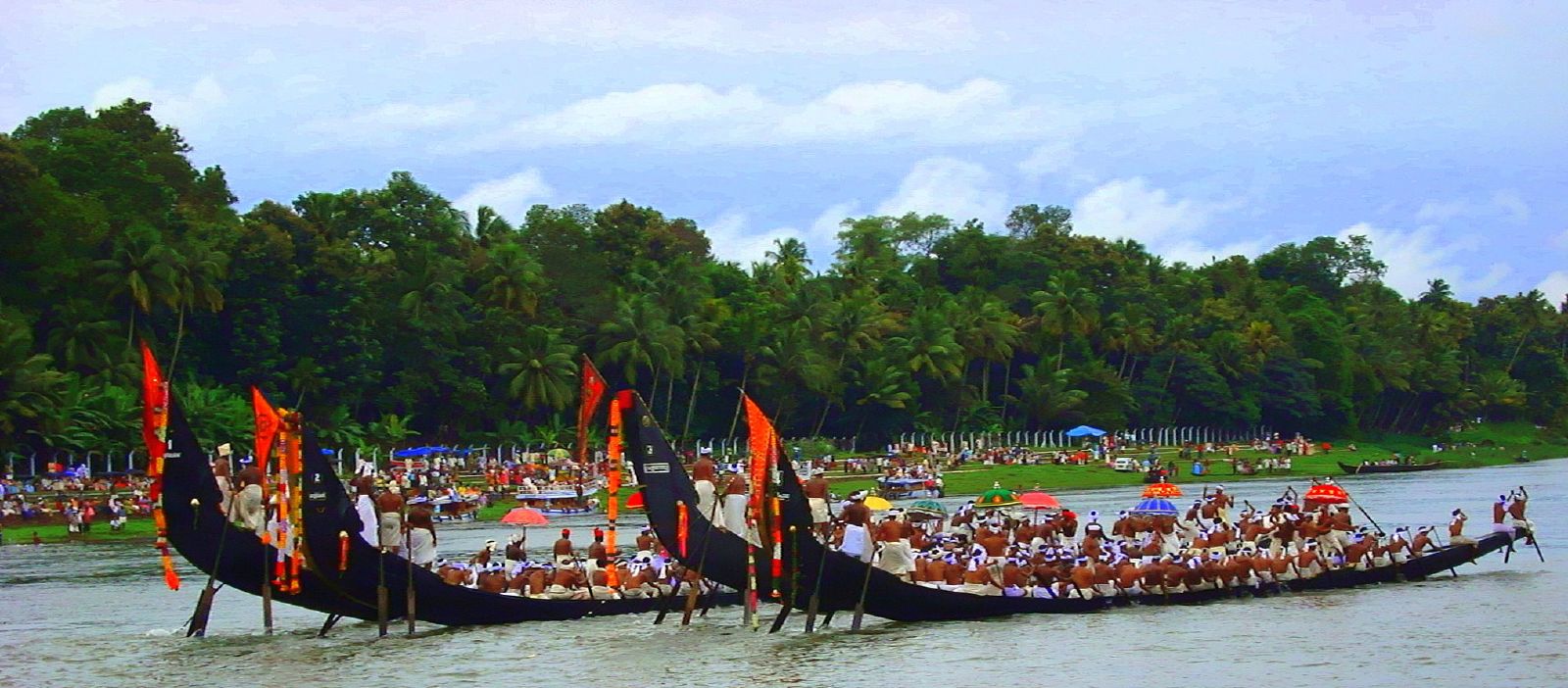 Interestingly, part of the celebrations involves Hindus priests paying a ceremonial visit to a Christian household where the idol rested on its journey centuries ago.
Date: 8th July, 2017
Also read: Explore the Unexplored at Bekal in Kerala
3. Teej Festival, Jaipur
The monsoon is here and has brought longed-for rain even to the parched desert of Rajasthan. The Teej Festival is a celebration of its arrival and the greenery it brings with it.
This a women-centric festival. Women of all ages dress up in typical Rajasthani costumes paired with green bangles to symbolise prosperity. They frolic on decorated swings suspended from trees and sing folk songs to welcome the rains. The Goddess Parvati is revered in a colourful procession that begins from the City Palace.
Dates: 26-27 July, 2017
Also read: 6 Romantic Winter Getaways In India
4. Mango Festival, Delhi
Sometimes I wish the summer could stay on for longer, not because of the scorching heat but for the luscious mangoes we get to eat! And at the International Mango Festival in Delhi this weekend, you can relish more than eleven hundred types of mangoes.
Thousands of mango growers from different parts of India present different varieties of Mangoes for tasting. And if that's not enough, you can also purchase a mango tree for your garden and learn the process of growing luscious mangoes in your own backyard.
Dates: 9-10 July, 2017
5. Dree Festival, Ziro Valley
The Apatani tribe of Arunachal Pradesh pleads the gods to protect them from pests and epidemics by celebrating this festival.
Travel to the stunning valley and watch traditional wrestling matches and and Daminda dance performances. Get drunk on rice beer and help the locals ward of evil!
Also read: 5 Performances That You Missed At Mirchi Sufi Music Fest
Don't let the rains dampen your mood, celebrate them instead!
LIKE Curly Tales on Facebook | Instagram | Twitter
You can subscribe to our newsletters.