Despite being less popular when it comes to Japanese cuisine, Gurgaon totally knows how to source delicious sushi. If you are a foodie who adores Asian cuisine, Gurgaon is the best place to be. From contemporary to traditional sushi, you will find every variety being served here. So if you are in the district and want to try some quality sushi, here is a list of the 5 best places to visit.
1. Yum Yum Cha
If you are in Gurgaon, turn your way to the very popular Yum Yum Cha. This place has some of the best Japanese food in general. So if you find quality sushi here, do not be surprised. Yum Yum Cha is owned by Tusaj Lifestyle Pvt Ltd and is a highly popular Pan Asian Restaurant in Gurgaon. Yum Yum Cha now has four main outlets but we suggest you visit the Saket outlet. The sushi boat there will leave you asking for more.
Read also: Japanese Food In Gurgaon: 5 Best Restaurants For Delivery And Dine-In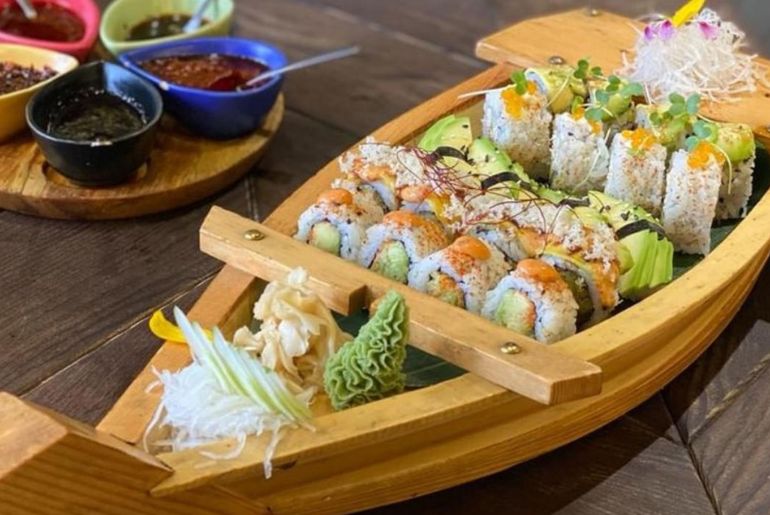 2. Oishii Wok
Oishii Wok is ostentatious. They have a variety of dishes here that include Japanese, Asian and Thai.
If you visit Wok you will find both veg and non-vegetarian varieties of Sushi and maki rolls.
These platters are totally worth your money. The best sushi platter combo would be the maki rolls and seaweed sushi. You can also choose from the veg side which usually comes with avocado, cucumber, or mushrooms. These are topped with savory Japanese sauces.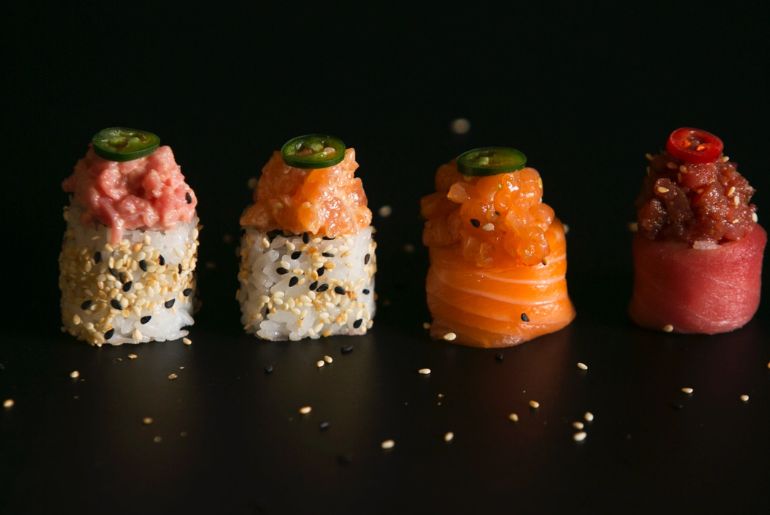 3. Sushi Junction
Sushi is all about quality and good memories. Sushi Junction in Gurgaon will offer you authentic Japanese cuisine, but with a healthy twist. Each plate here is made from fresh and high-quality ingredients. The ingredients are mostly imported and have very strict standards of hygiene. If you are in Gurgaon, missing out on the sushi at this place is a complete no-no.
Also read: Navya Nanda Holidays In Japan Donning Traditional Kimono & Relishes Japanese Treats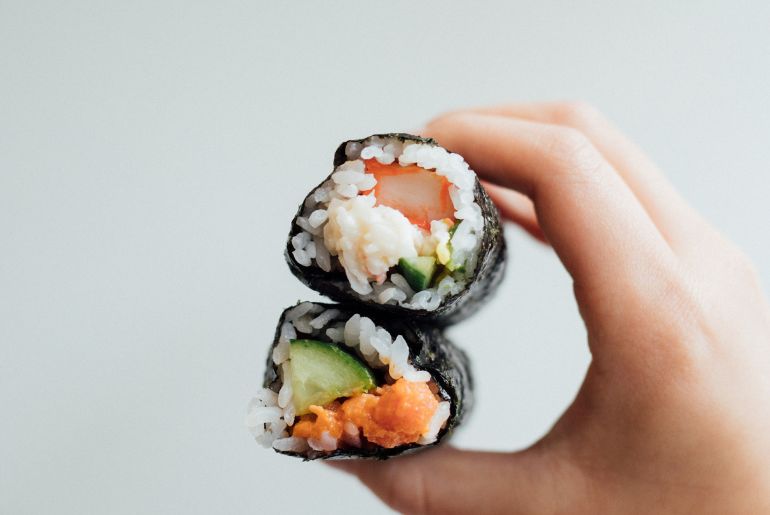 4. Nagai
Nagai is going to give you the best sushi experience in Gurgaon. The word Nagai basically means health, and wellness. And the restaurant lives up to it. Away from the crowd of restaurants in Sector 29, Nagai has no chaos. So if you wish to gorge on authentic Japanese sushi, then you must visit this place. Food plating is one of the specialties of Nagai. Also, every sushi dish or combo has one accompanying sauce. So be ready to explore a different kind of eating session here.
Also read: Relish Sushi At This Restaurant From A Conveyer Belt In Mumbai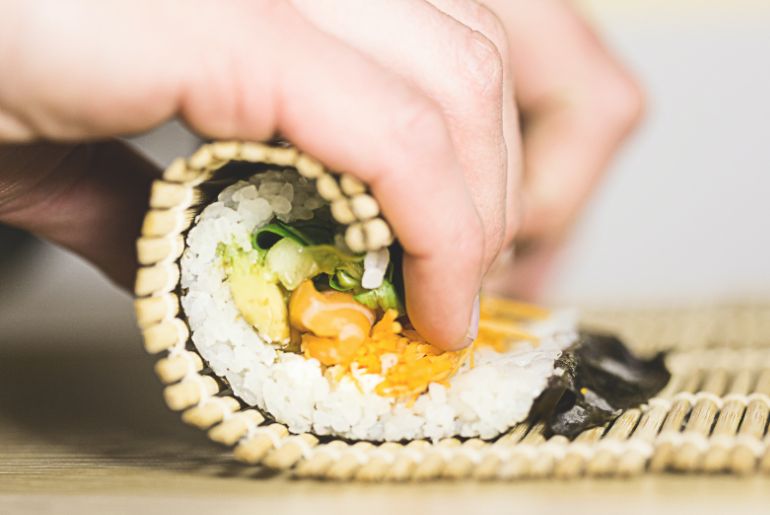 5. Spectra
The signature restaurant of The Leela known as Spectra is one of the best places to enjoy sushi in Gurgaon. The sushi here is both in non-vegetarian as well vegetarian forms. Combined with wasabi and soy sauce, these savory rolls will give you a burst of flavor. To make another perfect combo you can go with their boiled shrimp or fish skewers. The best part is the dips are served in shot glasses and will give you a unique feel. And here's a tip. Cold soups are the best to create a balance after the sushi. So go give it a try.
View this post on Instagram