Under 140 Characters
If you love Infinity pools, Hotel Xcaret in Mexico has bigger surprises in store! Read on!
What Is It?
Set in the vibrant hues of the meandering rivers, pools, caves and beaches of Mexico, is Hotel Xcaret bringing you the best of all worlds! It is the ultimate vacation destination with its amalgamation of not just infinity pools but cave pools, rivers, water sports, nature and tradition.
Here are two pools connected with a bridge you can use to swim across from one to the other with the beautiful Carribean Sea as the backdrop!
What's In It?
The hotel offers a premium luxury package called the all fun inclusive package with which you can access the entirety of Xcaret's services! These include a range of water sports like snorkeling as well as guided tours through the parks and rivers that run through the resort. You can also sip on your favorite cocktails and gourmet food while still immersed in pools at the several pool bars.
For the Instagrammer in you, the hotel provides for beautifully decked rooms along with hammocks and hanging beds that look over the pristine blue river below. You can also avail exciting spa and wellness treatments, all by the river.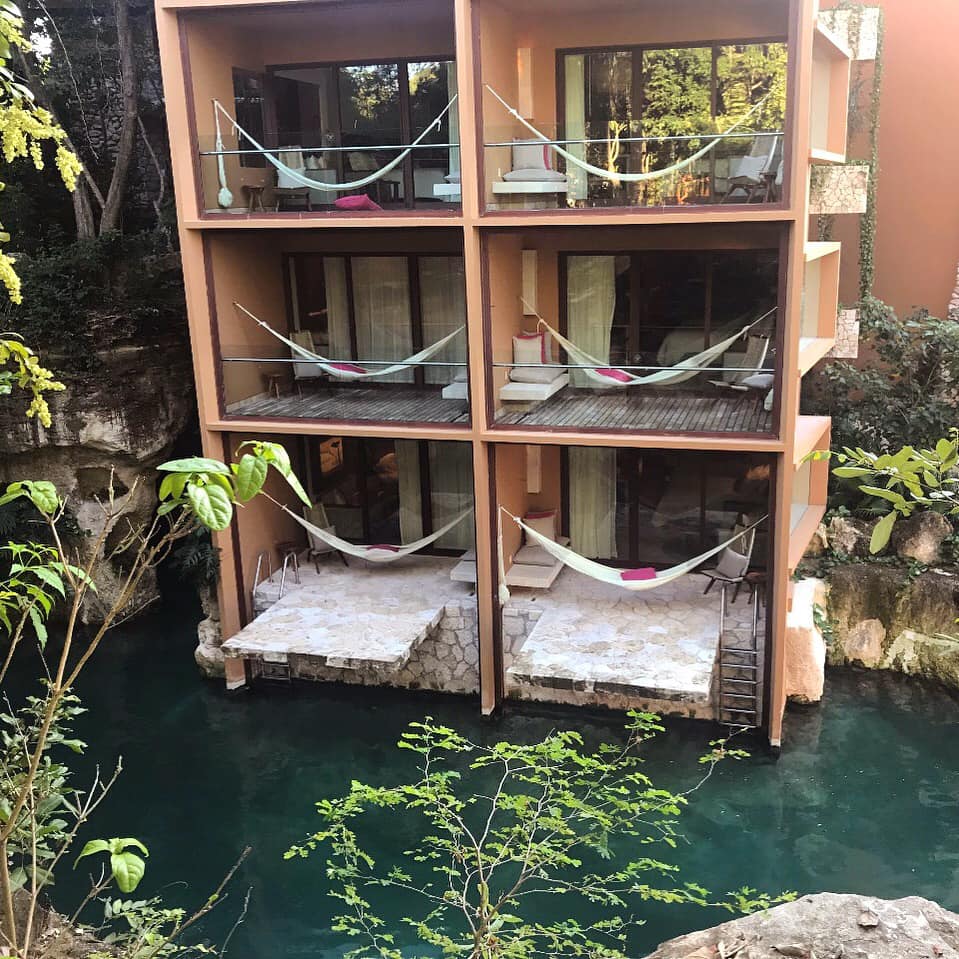 Be it discovering pools inside caves and swimming away in the infinity pools, unwinding at the beach or just laying around in hammocks, soak in the luxury at Xcaret now!
Deets:
Address: Carretera Federal Chetumal-Puerto Juárez Hotel Xcaret, Kilómetro 282 Lt 023 2, Solidaridad, 77710 Playa del Carmen, Q.R., Mexico
Contact: +1 844-795-4525