Goa is a loved destination for lovers, friends, and even families. On the one hand, you will be able to experience the best hotels and choose hotels with a five-star feel. On the other hand, who doesn't love to be treated well on an inexpensive budget? Especially when you can get similar luxurious experiences. To make your travel better and a hassle-free one, here are five budgeted properties in Goa that you can select – 
1. Ginger Goa
This property in Goa has all the facilities and feels you can get at a high-budgeted hotel. It is located at a comfortable distance of 35 km from the airport. And it has excellent reviews from couples who wish to have quality time in Goa. 
Location – Plot No.37, 38, SGO Complex, EDC, Pato, Near Passport Office
2. Colonia Santa Maria
At Colonia Santa Maria, you can experience Goa in a very colonial style. They offer superb services with great food and accommodation. From beach bar to fitness centre, this property in Goa will give you all the luxurious feels at a great price. Also, don't forget to make the booking in advance to avail some special offers. 
Location – Calangute Goa – 403516
Contact – +91 98236 16296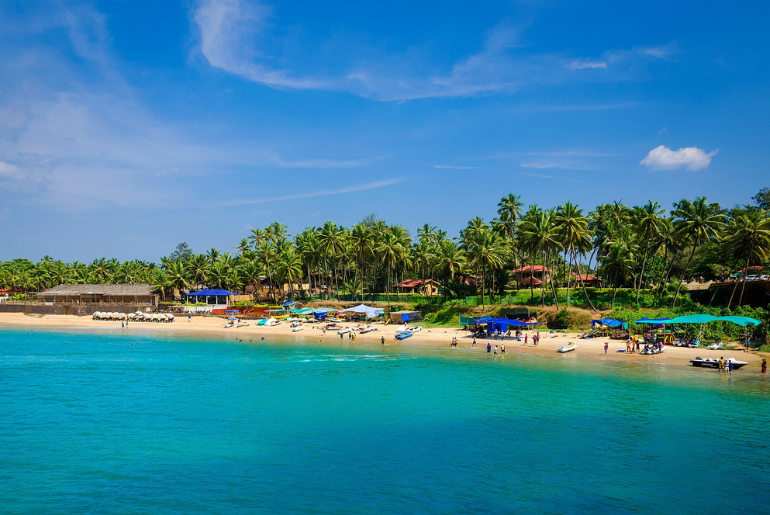 3. ibis Styles Goa Calangute Resort
ibis Styles Goa Resort will offer you enticing food and great drinks during your stay in Goa. The place also has a bar where you can sit and enjoy your favourite cocktails. If you do not wish to head to the beach in the mornings, you can spend time at the resort doing fun activities. For the fitness freaks, you do not have to give up your routine during the vacation, as this resort has a gym to cater to you. 
Location – Survey 166, Naikawaddo, Calangute Bardez
Also Read – River Water Disappears In This Hidden Gem In Goa And It Is A Sight To Behold
4. Sonesta Inns Resort
This resort redefines luxury despite its affordable pricing. It has the most splendid interiors with luxury rooms and spaces that are no less than a five-star space. The resort has a poolside bar and even an area where guests can enjoy dancing to great music. 
Location – Candolim Bardez, Goa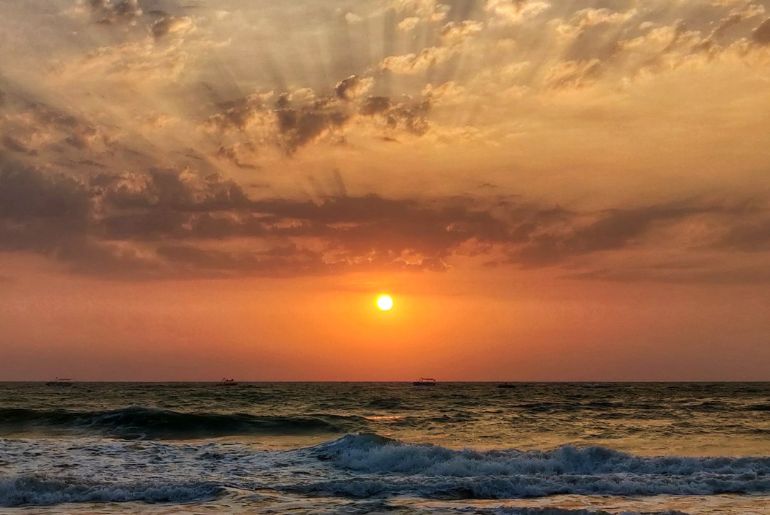 5. Lazy Lagoon, Baga
This budgeted property is the most appropriate if you wish to enjoy the luxury & vibe of a five-star hotel. It is close to Baga Beach, and rented bikes are available outside the hotel. Apart from that, this resort has facilities to entertain all guests. Be it seasonal or for a long leisurely holiday, Lazy Lagon will be perfect for your Goan holiday. 
Location – opp. to Sun Village, Baga, Arpora
View this post on Instagram
Also Read – Driving Through South Goa's Hidden Gems In The All New Citroën C3