Fancy some freshly baked pav with a generous spread of maska? Or how about some scrambled eggs and mutton keema? If you have been hunting for some delicious Parsi food to drool on, we've got you! Punekars, you can gorge on some hearty Parsi meals from Cafe Goodluck! Located on FC Road in Pune, it is touted to be one of the best and oldest cafes popular amongst the college youth.
The Iconic Cafe Dates Back To 1935
Cafe Good Luck is an old-world charm selling Iranian delicacies and more at affordable prices, it started in 1935 by Haji Hussain Ali Yakshi. This food joint is a hit amongst all the students from Film and Television Institue of India (FTII). The cafe has vintage vibes that have included the likes of famous Bollywood superstars like Dev Anand, Rajesh Khanna, and David Dhawan on the walls. gorge on special bun maska, bun omelette, bheja masala, caramel pudding and Irani Chai.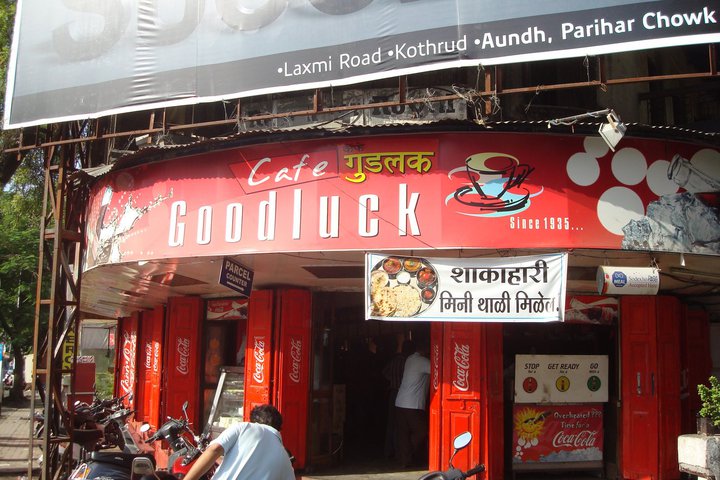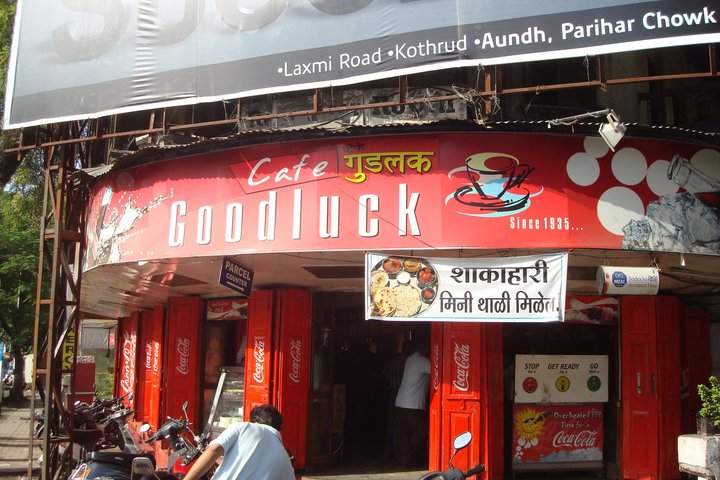 Also read: This Tiffin Service Place In Pune Serves Yummy Food For A Good Cause
The Hot Irani Tea Along With Two Soft Buns Is A Must-Try Here
Although your order might take time to be served, it's worth the wait. The scrambled eggs have very comforting tastes made in home-style preparation with onions and chillies. Also, try Mutton kheema which is absolutely delicious served with 4 slices of bread. Enjoy a hot cup of Irani Tea with two soft buns smeared with lots of butter and soak in the good vibes of the cafe.
Also read: This Restaurant In Pune Serves More Than 15 Varieties Of Seafood Dishes
Cafe Goodluck sits on Fergusson College Road, in the Deccan Gymkhana area. This highly popualar Irani Cafe in Pune currently remains open from 7:30 am to 11:30 pm. The cafe is currently open for delivery. With the pandemic bringing a halt on dine-in options, you can order some scrumptious Parsi food from Cafe Goodluck right at your doorstep! Call them up at 020 2567 6893. Meanwhile, enjoy this virtual tour of Pune from the comfort of your couch: