And Dubai does it again! Dubai boasts a huge list of the world's biggest, largest, tallest, and longest- and now, we've got yet another addition to this list. While the city is known for the world's tallest tower- the Burj Khalifa, a new tower that will be known for its art piece is coming soon to Dubai. Yes, you read that right! The world's biggest art piece tower – the Clothespin Tower is coming Dubai and its sure to be blow your mind! Read on.
Also read: Ain Dubai, The World's Largest Ferris Wheel To Open On 21 October, Tickets Start From AED 130
The Clothespin Tower Will Feature A Luxury Hotel, Residences, Shopping Centre & More
The world's biggest art piece tower will boast 50 floors and is set to open in an undisclosed location in Dubai. The tower is expected to open in 2026, and will have a massive art piece that will allow people to view, enter and live in it. Now, that's super cool, right?
Towering at a height of 170m, the tower will be in the shape of a clothespin. Famous Israeli artist Zygo, known for his series of ground-breaking sculptures is the brain behind this iconic tower. The Clothespin tower is based on Zygo's theory- that the tower is one whole object, but has two identical halves that complete each other. This, according to Zygo is a symbol of unity, love, peace and togetherness.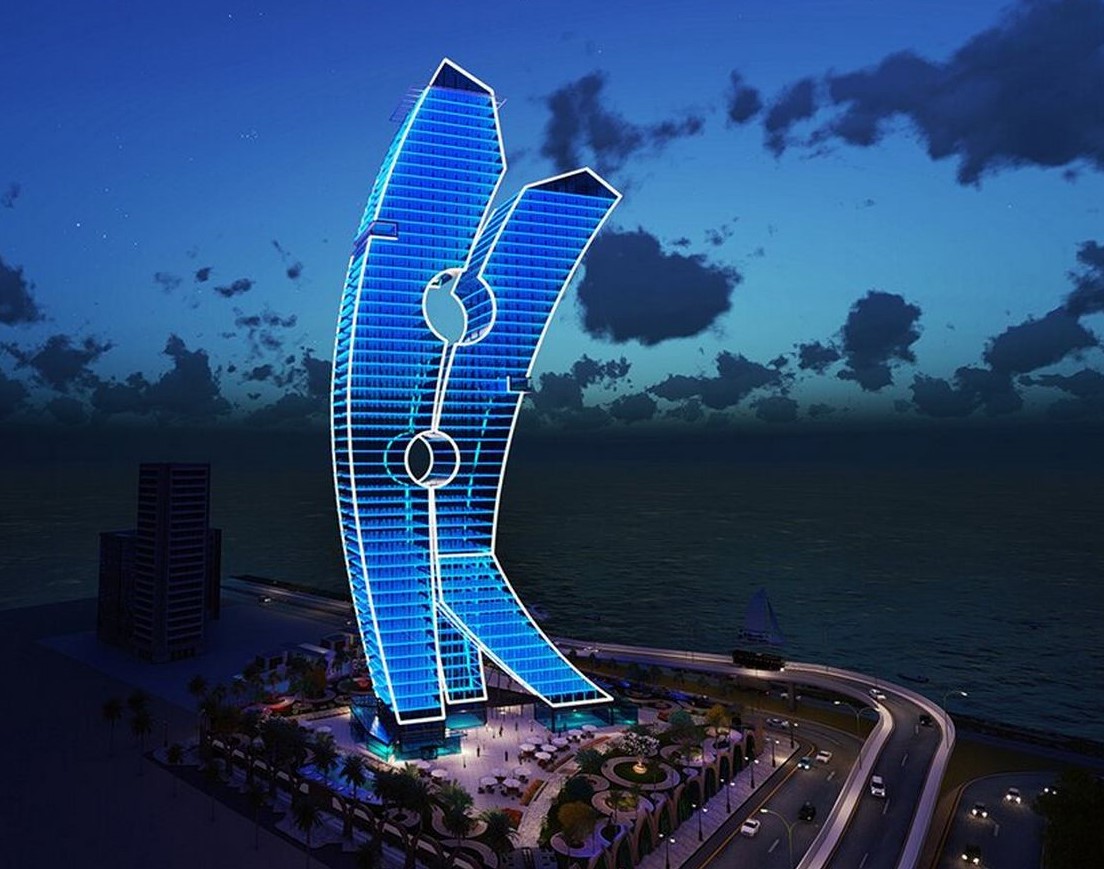 The first art tower in the world, the Clothespin Tower will feature a shopping centre, contemporary art galleries and restaurants in one part. The other half of the tower will boast a luxury hotel and a residential area with apartments.
The gallery in the Clothespin Tower will be officially unveiled on 5 October at the gallery in the presence of the artist Zygo himself. Speaking to Khaleej Times from Israel, entrepreneur Jacob Carl, whose team, along with the artist, is behind the project, said: "The tower will be based on Zygo's clothespin theory which represents two similar halves drawn apart and coming together, portraying a union of divided souls. Zygo's main goal is to connect with human emotion and portray the Clothespin Tower as a symbol of hope and eternal love between two divided souls that come together to be united."
He added that the construction of the tower is expected to begin in 2023 and end by 2026.
Also read: Dubai Gets The World's Most Expensive Biryani For A Whopping AED 1000