Dubai has a buzzing night life and in case you're the kind who loves to stay up until late, there's a lot you can do. Whether its midnight hunger pangs or exploring Dubai under the moonlit sky, here's a quick round-up of all the 24 hour things to do in Dubai.
Leisure & Activities
1. Stroll Along The Jumeirah Beach
Who does't love beaches! And if its crowd-free the fun only doubles up. The Jumeirah beach is open 24 hours and is free for anyone who loves to walk by the shores under the moonlit sky. While we definitely do not recommend a dip in the night, planning a romantic dinner at one of the sea-side restaurants, followed by some quite time on the sands, definitely sounds like an evening plan to us!
2. Explore The Dubai Creek On An Abra
Imagine sailing under the stars in a wooden boat! Sounds like fun right? While traditional abra rides don't function in the night, the trip between Sakbha abra station, near Baniyas Square and the Old Souk abra station is open through the night.
3. Watch A Movie
There's a special kick in watching a horror film at night- right? And if you agree, keep an eye on the 24 hours cinemas that happen in Dubai. In case you didn't know, Vox and Novo cinemas do not provide 24 hour screenings on a regular basis. However, the special service will be available only on special occasions, so keep an eye!
4. Sweat It Out
Don't find time during the day to work up a sweat? No worries! Dubai has a gym that's open round the clock. Gym 24 at Ras Al Khor is open 24/7. Besides, they have a designated area for women, an indoor pool as well as personal trainers. The Warehouse gym in Al Quoz is another gym which is open 24/7. Besides, the Sheraton gym's sauna and steam is open round the clock- in case you want to enjoy a warm soak.
5. Unwind At A Spa Or Sauna
Ever knew you could indulge in a luxurious spa massage at midnight in Dubai? Several spa and massage parlours in the city are open round the clock including Be Relax- on Terminal 3 in DXB. You could also head to River spa and massage centre in Business Bay. So, whatever be your need, the city has a lot to offer for you to end your day on a luxurious note!
6. Baqer Mohebi
Dubai has a lot of 24 hour supermarkets, but this one's epic! Just like other 24 hour  supermarkets, Baqer Mohebi too has it all to fix your last-minute needs. But, the best part is that they also have a dedicated rack stocked with items costing just AED 1. Now that's a loot- isn't it? And in case you don't want to step out, order your binge bag online at Zoom- a 24-hour online grocery store.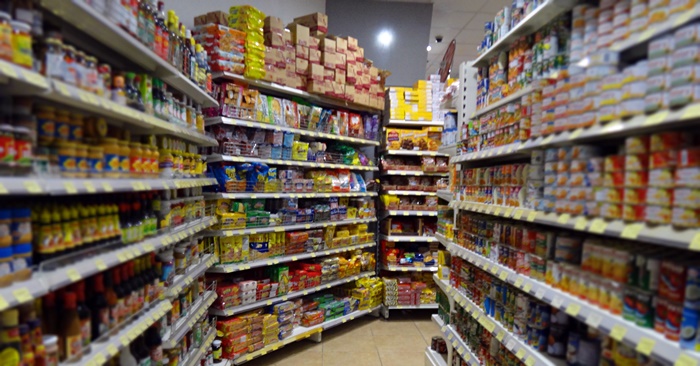 24 Hour Eateries
1. Reef Bakery
Dubai is loaded with restaurants, bakeries and cafes, but nothing can beat the happiness of tracing back an age-old gem, isn't it? The Al Reef bakery in Dubai is one of the oldest bakeries in town. The iconic bakery is famous for its Manakeesh- loaded with a whole lot of toppings- including the city's favourite Zaatar and cheese. Also try the warm, buttery croissants that melt in your mouth. These are available in cheese, chocolate and zaatar versions.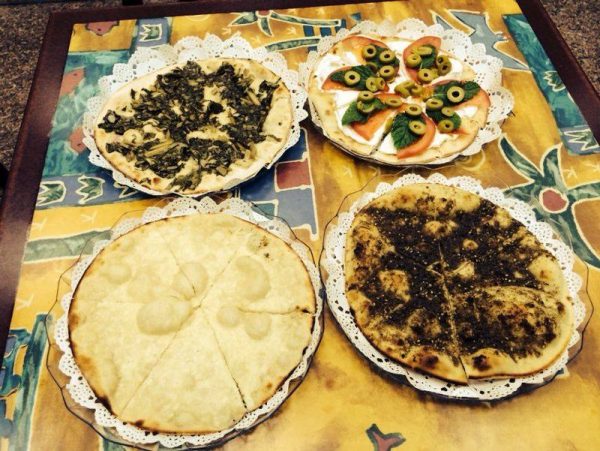 2. Broccoli Pizza & Pasta
Like the name suggests, this place is well-known for broccoli, but their pizzas and pastas are to die for to. Plus, they have a wide range of options for meat eaters, vegans and vegetarians. And, in case you're not up for junk in the midnight, try out their salads, or pastas. They also have breakfast plates for those who like an early morning meal. They have branches in Barsha Heights, JLT and Jumeirah.
3. Denny's
Denny's is just where you must head for that 3:00 am waffle craving. The place has been a popular among night owls ever since its launch in the 50's. And when you're here there's a lot to order, but don't miss to try the eggs Benny, Oreo pancakes and the jalapeños poppers. Wash it all down with a coffee or a milkshake and you won't regret.

4. Enjoy A Feast At The Restaurant
In case you're up for a lavish meal at 2:00 am, here's where you must head. The bar is open from 5:00 pm to 4:00 am and offers a host of delicacies including mini burgers, grilled prawns and shrimp rolls. And if you want to hang a little longer, you can also binge on a healthy breakfast of poached eggs and avocado, homemade granola and low-fat yoghurt. Oh, the platter also included waffles and syrup and croissant French toast. Healthy enough- right?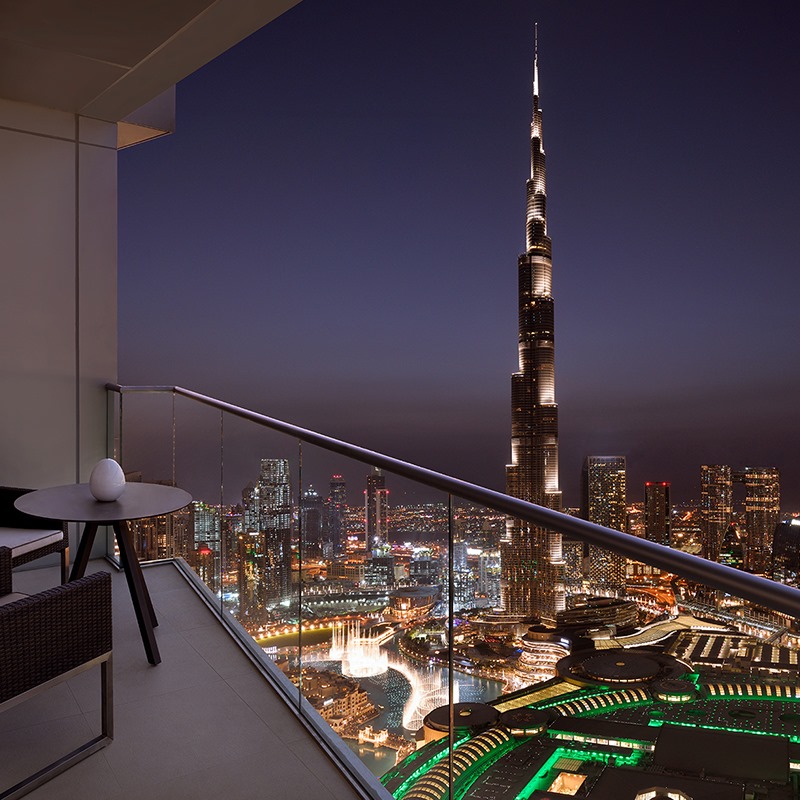 5. Shahi Mughal
This Pakistani restaurant is open 24 hours and is known for its delicious Peshawari specialities. Try their rich and creamy Butter Chicken (AED 18) or binge on Pakistani specials like the Peshawari Mutton Kadai (Single AED 21) . They also serve mixed grills, kebabs and a delicacy called Katakat (AED 23)- made from offal, including brain, kidney, heart, liver, and lamb chops in butter. You can also choose from the fresh fish kept on display and get it cooked to your taste.