The 25th edition of Global Village has come to an end, and that too with a bang. At the beginning of its Siver Jubilee season, Global Village had announced its goal of breaking 25 world records, and guess what? It has managed to break 25 records while ending its season. Read on to know more about it.
Also read: Vaccinated Dubai Residents Can Now Enjoy FREE Access To Top Notch Gyms In The City
Global Village Breaks 25th World Record With Highest Altitude Firework Display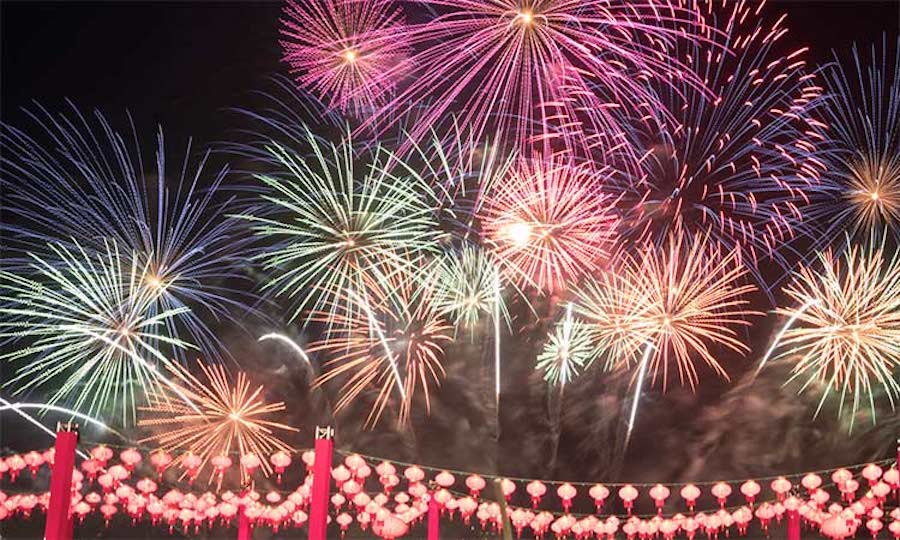 Dubai's leading family entertainment and cultural destinations- Global Village broke its 25th world record yesterday, May 2, while ending its 25th season. They attempted to break the record for the highest altitude firework display, and they managed to break it. Global village broke this world record in association with Skydive Dubai.
Also read: Facemask Rules & Exemptions You Must Know While Travelling To, From Or Through The UAE
The Record Was Broken In Association With Skydive Dubai
The record-breaking stunt, was performed at 9 PM on Sunday, May 2. And it looked nothing but surreal. Global Village shared the record-breaking video on its social media handles and captioned it as:
"Today we broke our 25th and final Guinness World Record of the Silver Jubilee Season with the highest altitude skydiving firework display."
View this post on Instagram
In terms of world records, Global village has managed to break some impeccable records this season. Right from making the largest mosaic that "100,000,000 meals," using 2,500 lanterns to setting a record for "Most People In A Video Relay Holding A Sign" as part of a larger internal campaign to promote vaccination for its staff and partners, the popular destination has done it all.
Also read: Remote Working To Multi-Entry Tourist Visa: List Of All The New UAE Visa Options You Must Be Aware Of 
Did you visit Global Village for its 25th season?