Emirates is offering UAE nationals and residents a chance to plan that perfect escape to the Seychelles. The gorgeous island has been open for tourism since August 2020, and Emirates was the first international airline to return to the island. Emirates currently operates more than 7 weekly flights to the Seychelles from Dubai. Book now and unwind at some of the world's most beautiful resorts with spectacular white beaches or enjoy its diverse marine life and everything in between. Meanwhile, here's a complete Seychelles Travel Guide: Everything Vaccinated UAE-ites Should Know Before Visiting The Island.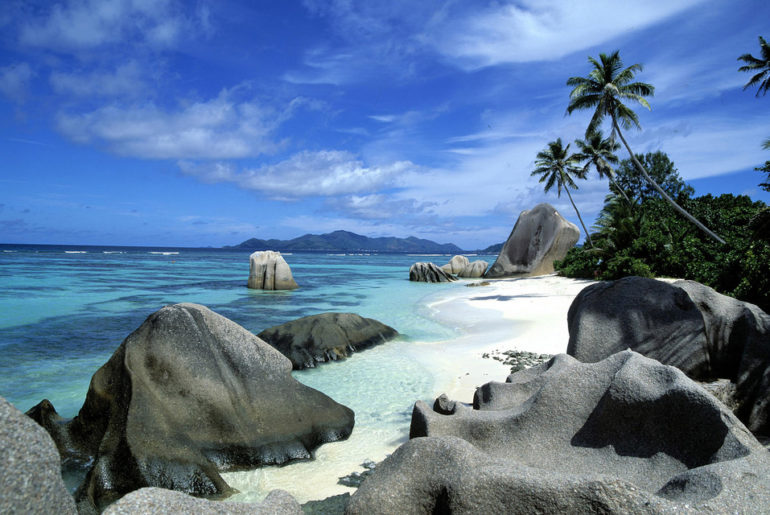 Also read: UAE Named The World's Most Vaccinated Nation; Overtakes Seychelles
How Much Does The Ticket From Dubai To
Seychelles Cost?
Economy Class passengers can enjoy fares starting from AED 2,995, and Business Class passengers can enjoy fares starting from AED 7,995. The offer is valid for bookings made starting today until 31 August 2021, for travel until 15 June 2022.*
UAE Travellers can also plan their Seychelles getaway with Emirates Holidays, with a range of packages available, starting from AED 4,699 per person for three night stays, with curated experiences and peace of mind for a picture-perfect experience on the islands.
What Are The Rules For UAE Travellers Visiting
Seychelles?
To visit the popular Indian Ocean holiday destination, UAE travelers must provide proof of a negative COVID-19 test, conducted within 72 hours of the date of travel. All travellers must submit Health travel authorisation (HTA) for approval. Please note that your travel authorisation must be valid up to one day after your scheduled arrival for you to be accepted for travel. This applies to all travellers including children, infants as well as Seychellois and all foreigners.
In addition, passengers must have details of their passport, a recent valid negative COVID‑19 PCR test, their travel itinerary, hotel bookings, other relevant information as well as a payment card to complete the application. Vaccinated travelers must provide authentic vaccination card/ certificate. Visitors must have valid travel health insurance that includes cover for COVID‑19 testing, related isolation, quarantine and clinical care.
What Are The Rules For UAE Travellers Returning From 
Seychelles?
Travellers returning from Seychelles, you may be required to take a COVID‑19 PCR test and submit additional documentation before departure. Please check the requirements before you travel. It is mandatory that customers confirm the COVID‑19 PCR test requirements as per the regulations of the destination country and present the test result certificate at check in. COVID‑19 PCR testing facilities are available for tourists before departure on Mahe, Praslin and La Digue. Appointments maybe required as health centres offer the tests on different days and times (an appointment should be booked at least 5 to 7 days prior).