A woman can do everything she wants. From being a Prime Minister to an Airforce Pilot, women can conquer the world with their hard work, excellence and perception. Gone are the days where women were just confined to do household chores- they now do so much more than that. And to prove this, we spoke to the owner of Dubai's most known burger joint, She Burger. Started by an Emirati Woman, Shaikha Eissa's restaurant is a symbol of women empowerment. 
From Home Kitchen To Restaurant, Shaikha Eissa Made Her Dreams Come True

Shaikha Eissa shattered the glass ceilings and broke all the conventional norms by successfully running She Burger from 2years. What started as a passion for cooking, slowly turned into a home kitchen and then into a restaurant. Shaikha always wanted a quaint restaurant of her own, but being an Emirati woman, the journey was not hunky-dory in the beginning. Speaking about her inspiring journey, Shaikha says, 
" My brother's friends came home and wanted to eat something. I didn't want to take many efforts, so I made them a burger. But before making the burger, I researched well about it. The burger was instantly a hit, and my brother's friends came again the next day to eat the burgers. And that was my calling, that's when I started making burgers from home."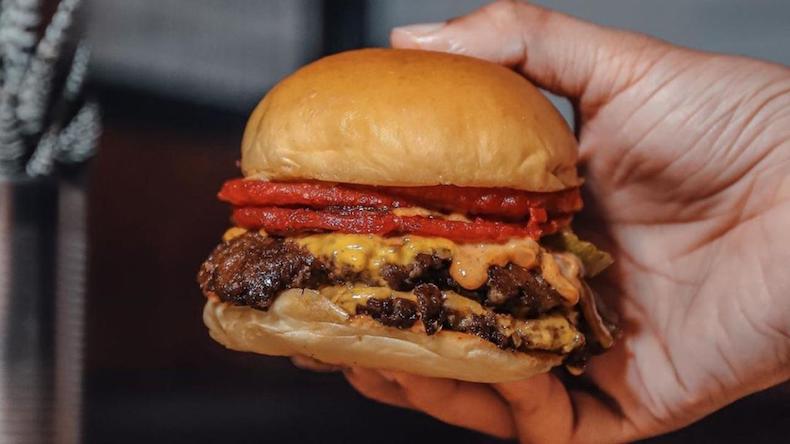 What started as a simple meal, slowly became a passion for Shaikha, and soon she started delivering as many as 600 burgers from her home. She could see her dreams slowly becoming a reality. She kept on striving hard despite being continually put down by society. The fire in her to open a restaurant kept her going and now she is what she always wanted to be- an owner of a restaurant. Reminiscing her initial days, Shaikha says, 
" While starting out, I received a lot of criticism from people. Since I was not only a woman but was also an Emirati. My parents too didn't believe that I would be able to handle a restaurant, but I was too determined to lose focus. I held my ground and fate gave wings to my dreams."
Shaikha now owns a dainty burger joint. And she wants to empower other women to follow their passion and dreams. She wants to let them know that every time they fall, it's their passion that will give them the courage to stand up again.