Near the India-Pakistan border, lies an abode of peace that almost blurs the differences between the two nations. Known as Gurudwara Darbar Sahib Kartarpur, this is believed to be the last home of Sikhism founder Guru Nanak Dev and lies in the Punjab Province of Pakistan. The gurudwara is so close to the border and it is even visible from India. The rare aspect about this Gurudwara is that it allows Indians to cross the zero line without a visa. One however needs to convert the currencies after crossing the border to purchase anything from the market near the gurudwara.
Also Read: Ancestral Homes of Dilip Kumar And Raj Kapoor In Pakistan To Be Converted Into Museums
A Celebration Of Peace And Harmony
According to folklore, the Kartarpur town was founded by Guru Nanak in 1515 and also a community kitchen, or langer was set up. He had lived for 18 years in the town until his demise on September 22, 1539. Thus, the Kartarpur Gurudwara bears a special significance among Sikhs. It is around 5 kilometres away from the India-Pakistan border.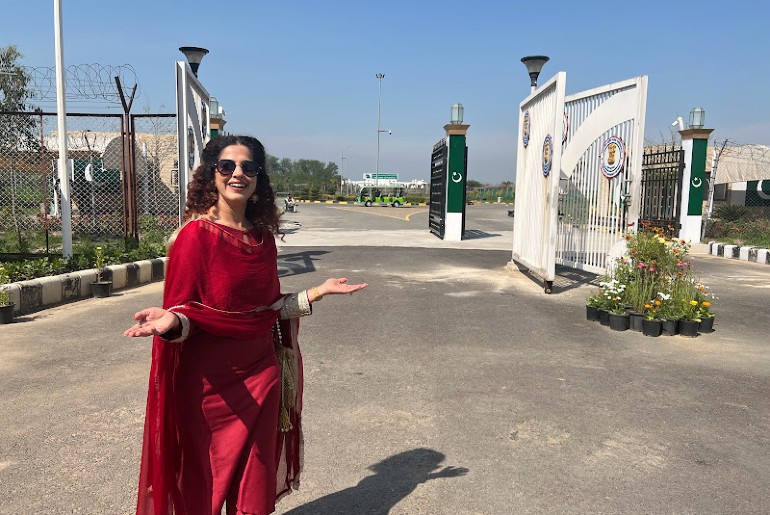 The idea of the Kartarpur corridor was proposed by the governments of the two nations in 1999. Pakistan Prime Minister Imran Khan had inaugurated the Kartarpur corridor in November 2019 on the occasion of the 550th birth anniversary of Guru Nanak.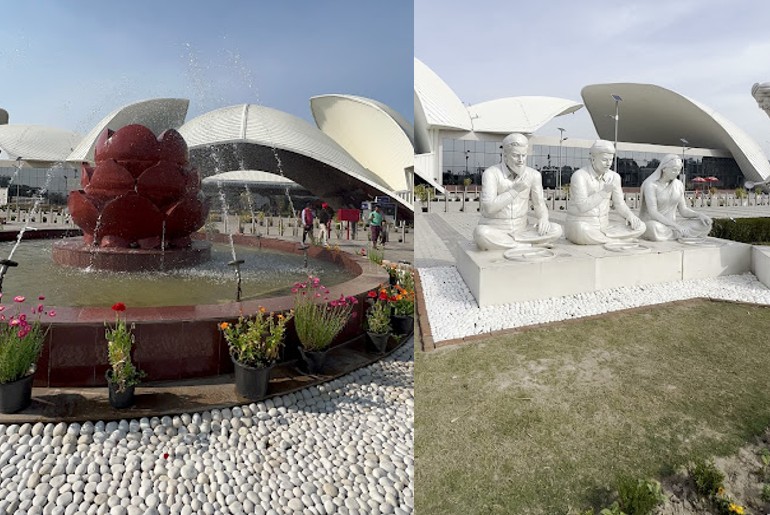 Also Read: Visit These 5 Most Scenic Gurudwaras In India To Find Inner Peace
Indians Need To Register On Government Portal For Visiting The Gurudwara
Those visiting the gurudwara from India might forget for some time that they are in a different country. As the people of the two nations look alike and they also speak the same language. The only thing that is different here for the visitors of the two counties is the colour of their cards. Indians are given yellow cards, and Pakistanis receive red cards. Pilgrims visiting the gurudwara from India can apply on the online portal of the Government of India, prakashpurb550.mha.gov.in. They will get the confirmation via e-mail and SMS three to four days before the date of travelling.
Important Points To Keep In Mind For Visiting The Gurudwara
If you're eligible, you will get an ETA (Electronic Travel Authorization) with Confirmed status. You will get to know your application status only four days prior to the date of travel. There are four security points at the terminal. You won't need any visa or stamp or passport. You must, however, keep the following points in mind:
1. Visitors cannot carry a weight of more than 7 kgs.
2. Visitors can carry cash up to ₹11000.
3. They are not allowed to stay overnight.
4. Pay $20 to the Pakistan Government for the visit.
5. A golf car will drop you at the Indo-Pak border. Another buggy from the Pakistan side will drop you at the Gurudwara. You must return before the sunsets.