Th Land of open hearts, there's never a shortage of things to do in New Zealand! I visited this beautiful place a few months back and to say I fell in love with the country would be an understatement. Exploring Aoraki/Mount Cook is definitely one of my more memorable experiences. Here's how I found my way around the tallest mountain in New Zealand, standing at 3724 meters, home to the most dramatic and extreme landscapes.
1. Mount Cook Ski Planes  
After taking a 3-hour long scenic ride to the mountain, stopping midway at Lake Tekapo for some Instagram clicks, I boarded one of the Mount Cook Ski Planes. It is the best way to experience New Zealand's natural beauty with various flight options including Glacier and Snow Landings. Discovering stunning ice formations, the breathtaking Tasman Valley below and the bold Southern Alps was a surreal experience in itself!
2. The Glacier Explorers
Learn about the changing glacial landscape aboard one of the custom-built MAC boats through an up-close experience with Tasman Glacier, New Zealand's largest, with Glacier Explorers! You can even see icebergs floating at the base of the 27-km long and 600-metre-deep glacier, I touched and tasted 300-500-year-old glacial crystals.

3. Hooker Valley Track
The best way to experience the ancient landscape of Aoraki/Mount Cook National Park is to walk on one of the tracks. You shall be warmly rewarded at the end of the track with the Hooker Valley and river in all their snowy glory!
Make use of the swing bridges as well to enhance this sublime sight.
4. The Hermitage Hotel  
The perfect base of your adventure, at the Heritage Hotel you can choose from premium hotel rooms, motel units or cosy chalets for panoramic views of Aoraki Mount Cook from the comfort of your own room. The hotel is also equipped with restaurants and bars and many activities for you to enjoy.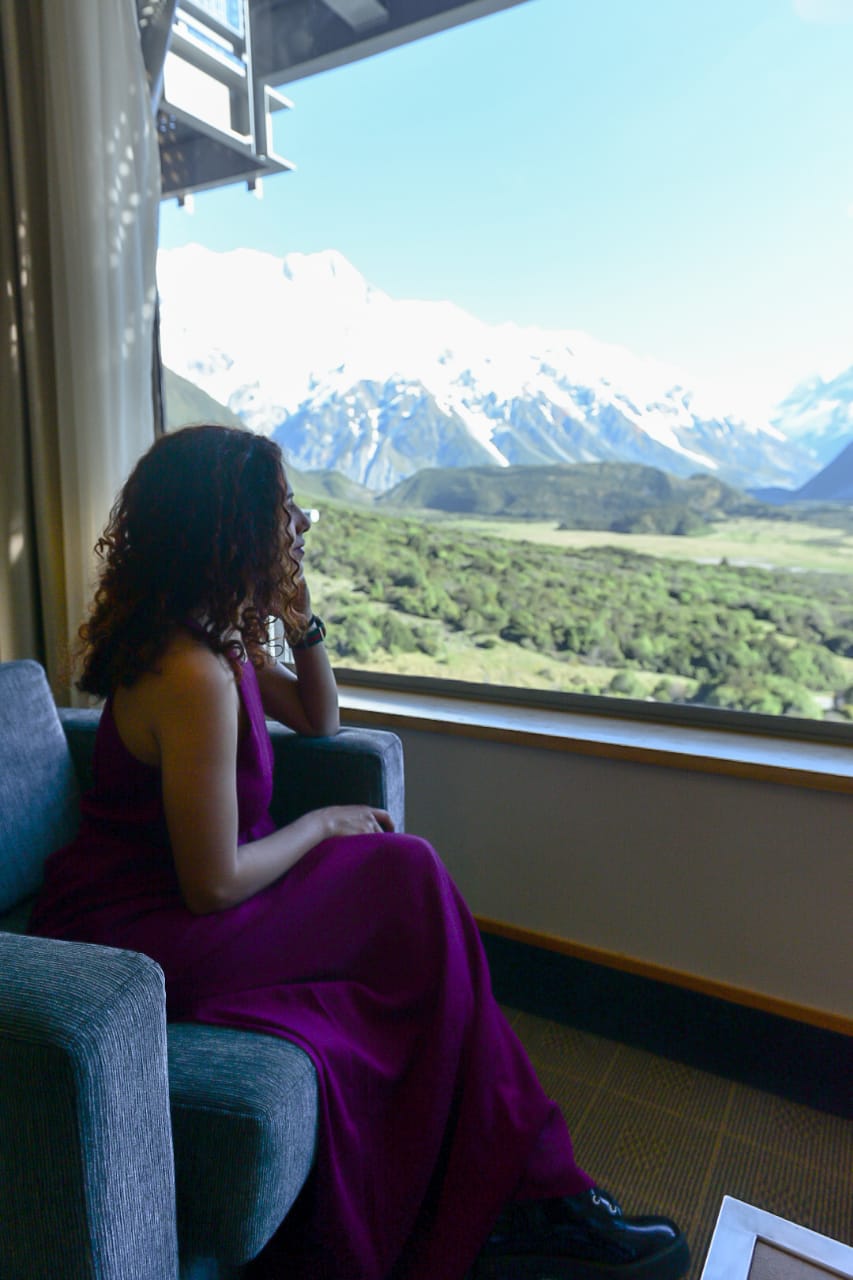 4. Big Sky Star Gazing
Mount Cook is also home to one of the darkest skies in New Zealand making it ideal for stargazing. It is also of the Aoraki Mackenzie International Dark Sky Reserve.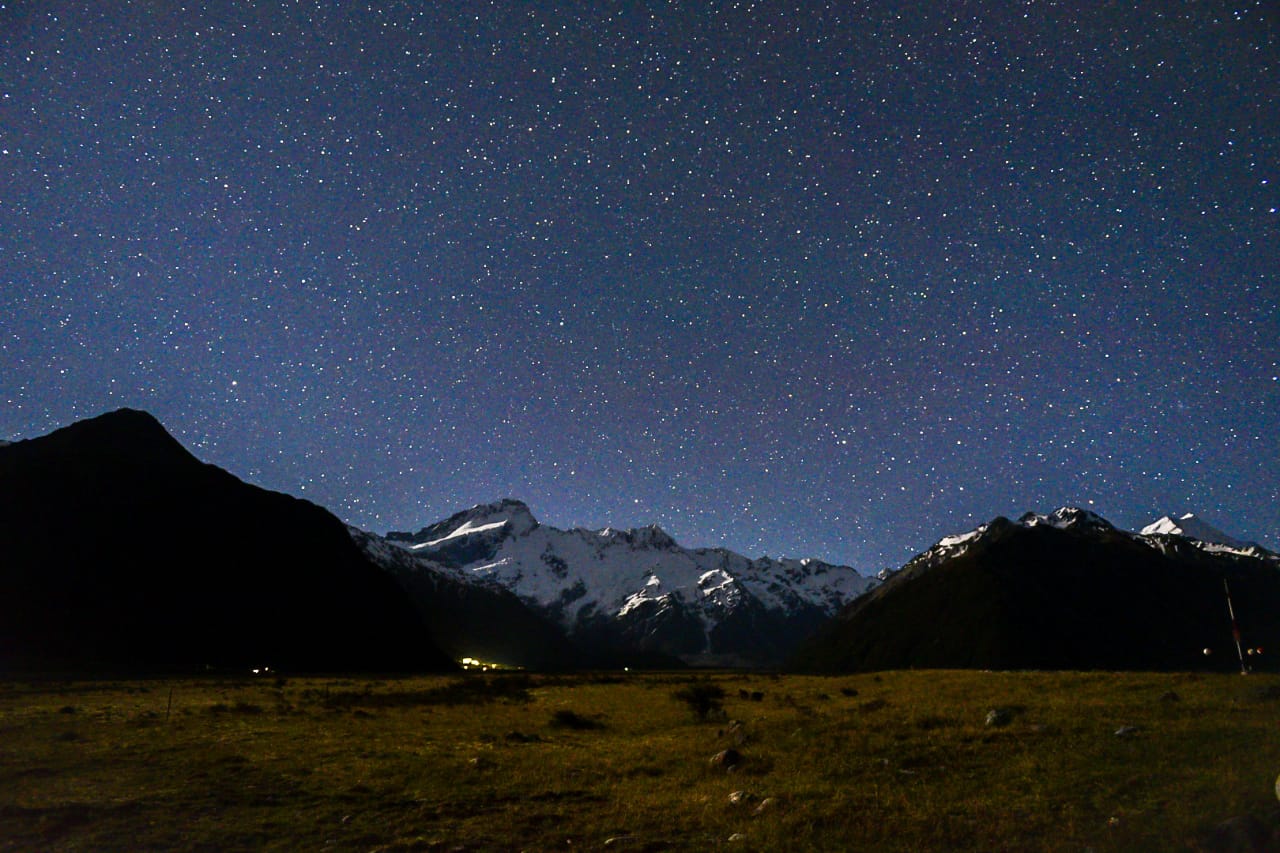 You'll get to view planetarium presentations, handle telescopes to get a clearer look at the bright stars above as well as guided star gazing. It is truly a wonder to behold.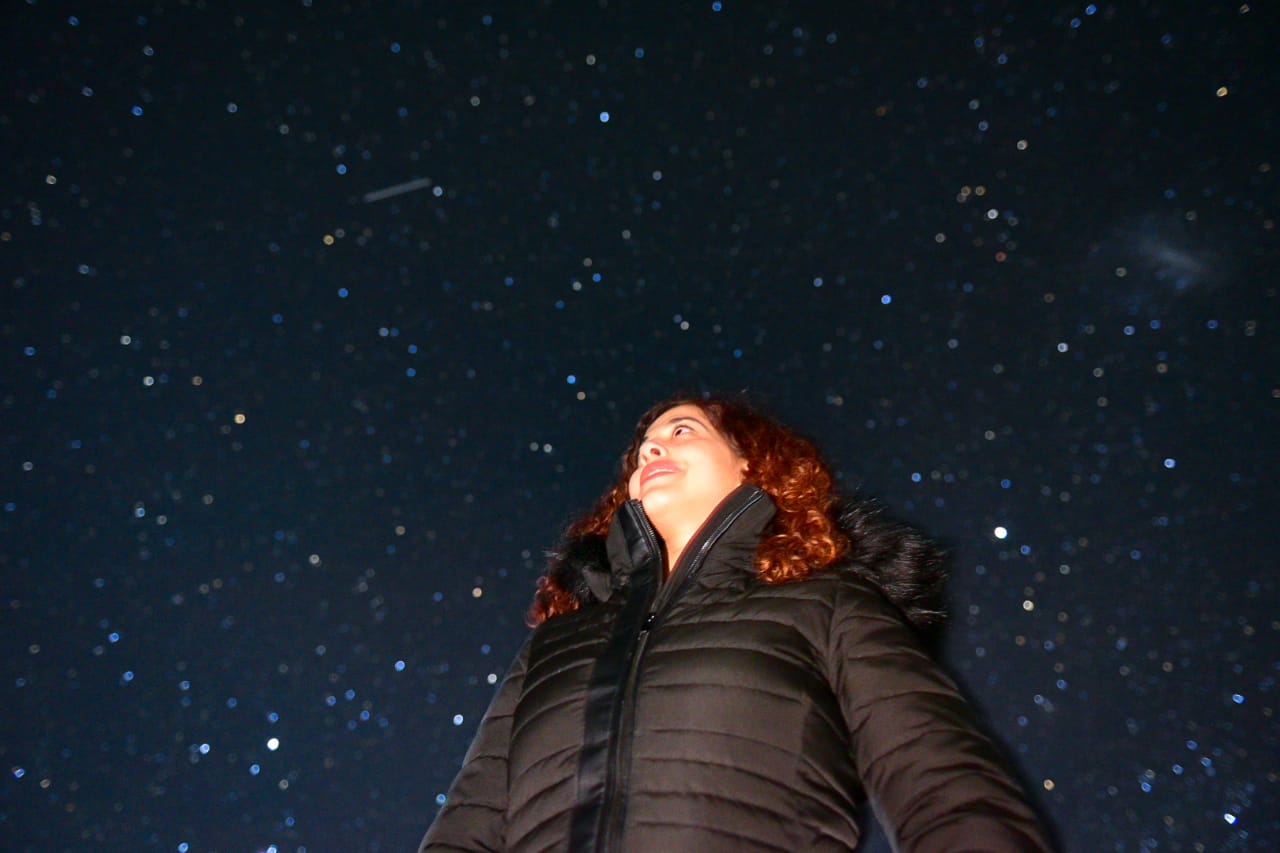 If you're ever in the beautiful land of New Zealand, make sure you put these 4 experiences on your NZ bucket list!
Follow Kamiya Jani & her travels on Instagram