Under 140 Characters
World's first and only Feni Cellar opens in Goa with wine tasting sessions and BBQ dinners.
What Is It?
Take a glimpse into the world's first Feni Cellar as it is thrown open to the public in South Goa, it involves a visit to a cashew orchard, a walk through the traditional distillery, a tasting session and al-fresco meal under an open sky in the middle of a spice plantation.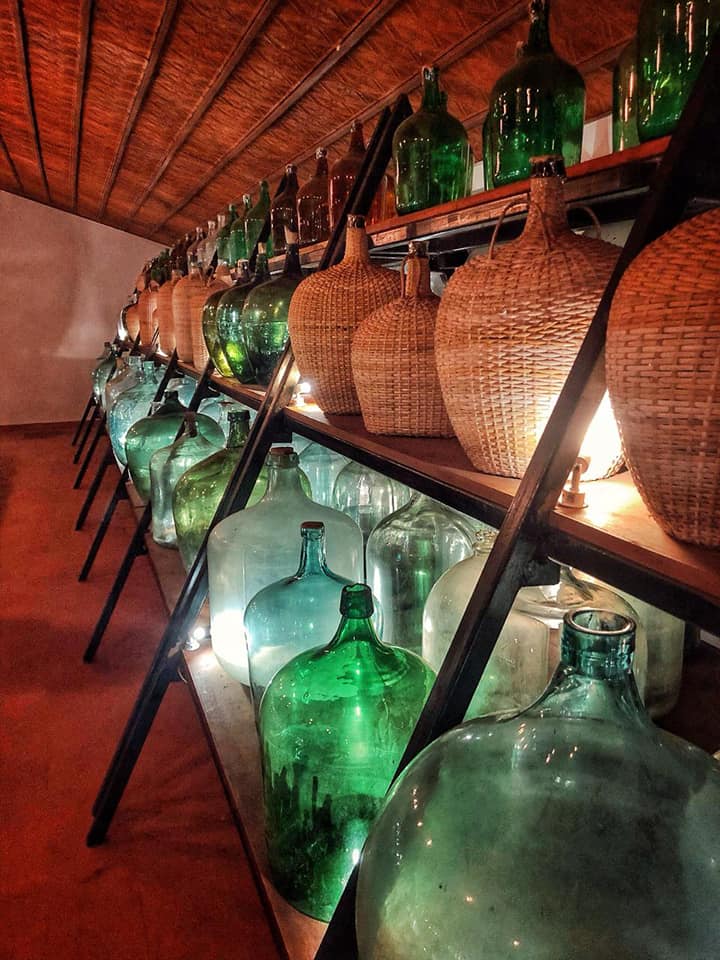 What's In It?
Experience a whole Feni tour in the South of Goa with Hansel, the founder of Cazulo Feni. Hansel like many other Goans grew up drinking the traditional drink of Goa – Feni. This alcoholic beverage is famous in Goa, consumed mostly at family gatherings, singing songs and adding a whole lot of fun to the event. The Feni cellar gives us an insight into the culture of Feni drinking, to learn more about it, how it's made, stored, distilled and finally enjoyed.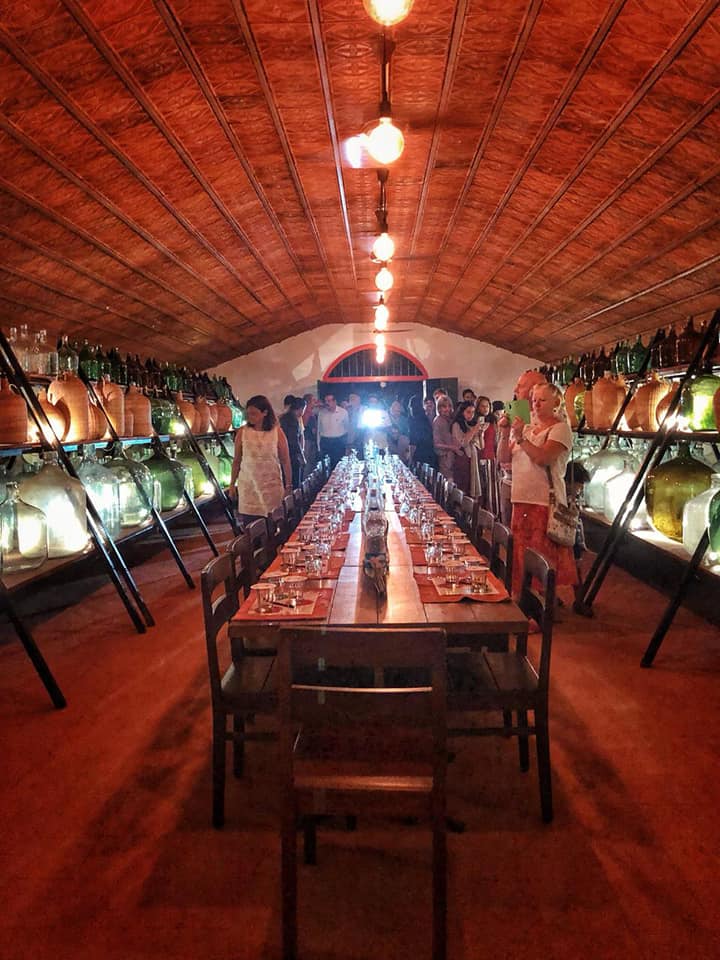 The tour lasts for about 30 minutes, it is mostly associated with the science of the traditional beverage is made. You will get to taste about three kinds of Feni – Cashew, Coconut, and dukhshir.
There's a long dining table inside the cellar amidst beautiful arrays of garrafoes (traditional bottles in which Feni is stored). The cellar features about 1,200 multicolured garrafoes. The taste of each of these variants is also explained by a professional distiller. The bar in the garden is also thrown open after the tour.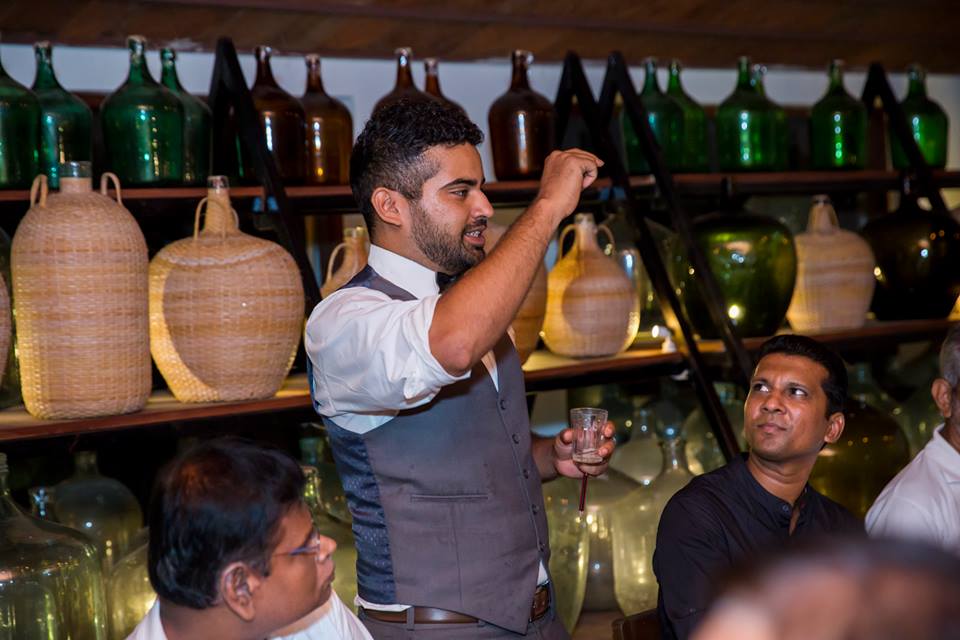 This is then followed by a lavish dinner which includes mostly Goan meals for an authentic and up-close experience of the Goan culture, the meal includes recipes from Goan households. Indulge in a tapas platter, and a Goan buffet.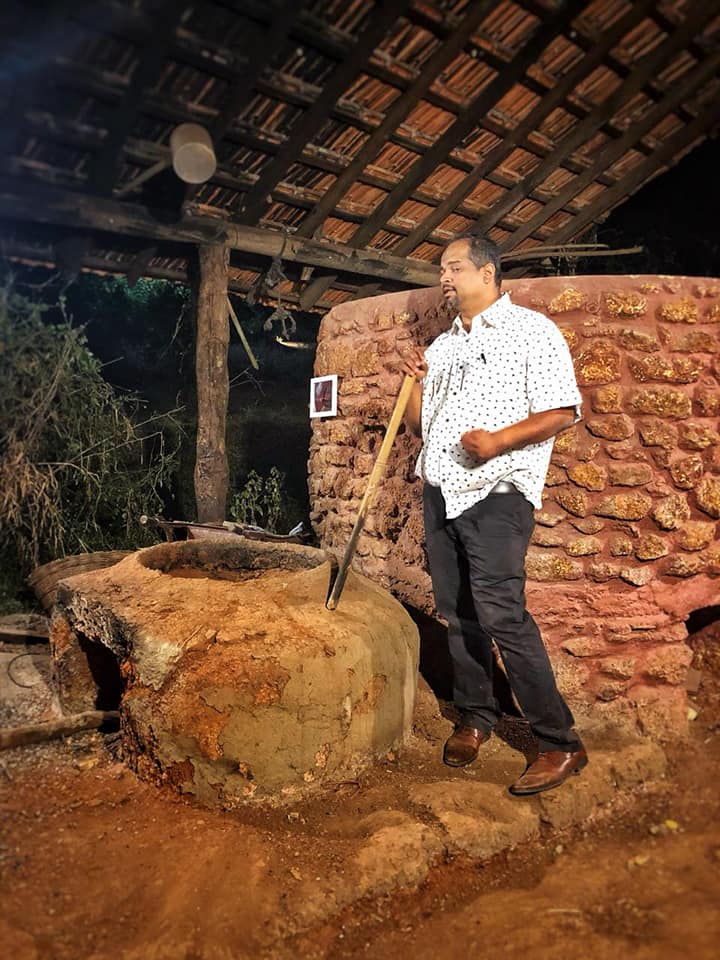 The entire tour is priced at ₹2,000 per person, it starts at 6:30 pm and wraps up at around 10:30 pm. You can also sign up for an afternoon tour. Hansel keeps the tours mostly on Fridays and announces the location once people have confirmed. The last three tours, there were about 45-50 people.
Deets
Cost: ₹2,000 per person
Phone: 8605008185 (Call to book the tour – It can be booked by appointment only)