Under 140 Characters
108 permissions, 3 years and she finally made it! Lets welcome Mumbai's first floating restaurant, AB Celestial. Waiting stylishly for you at the Bandra end of the sea link.
What is it?
Mumbai-ites, would you want to dine on the sea with the iconic cable-stayed Bandra-Worli sea link and Mumbai's skyline in the backdrop, which I assure you looks no less than Manhattan. You should just close your eyes and walk towards AB Celestial. But please open them before you board the ship lest you want to make a dip in the salty water ;)
AB Celestial will officially be the first restaurant of Mumbai to remain open 24 x 7. She will always be docked at Mahim Bay and will never take to the seas unless it starts to rain. During the monsoons, she will be taken to the dry port.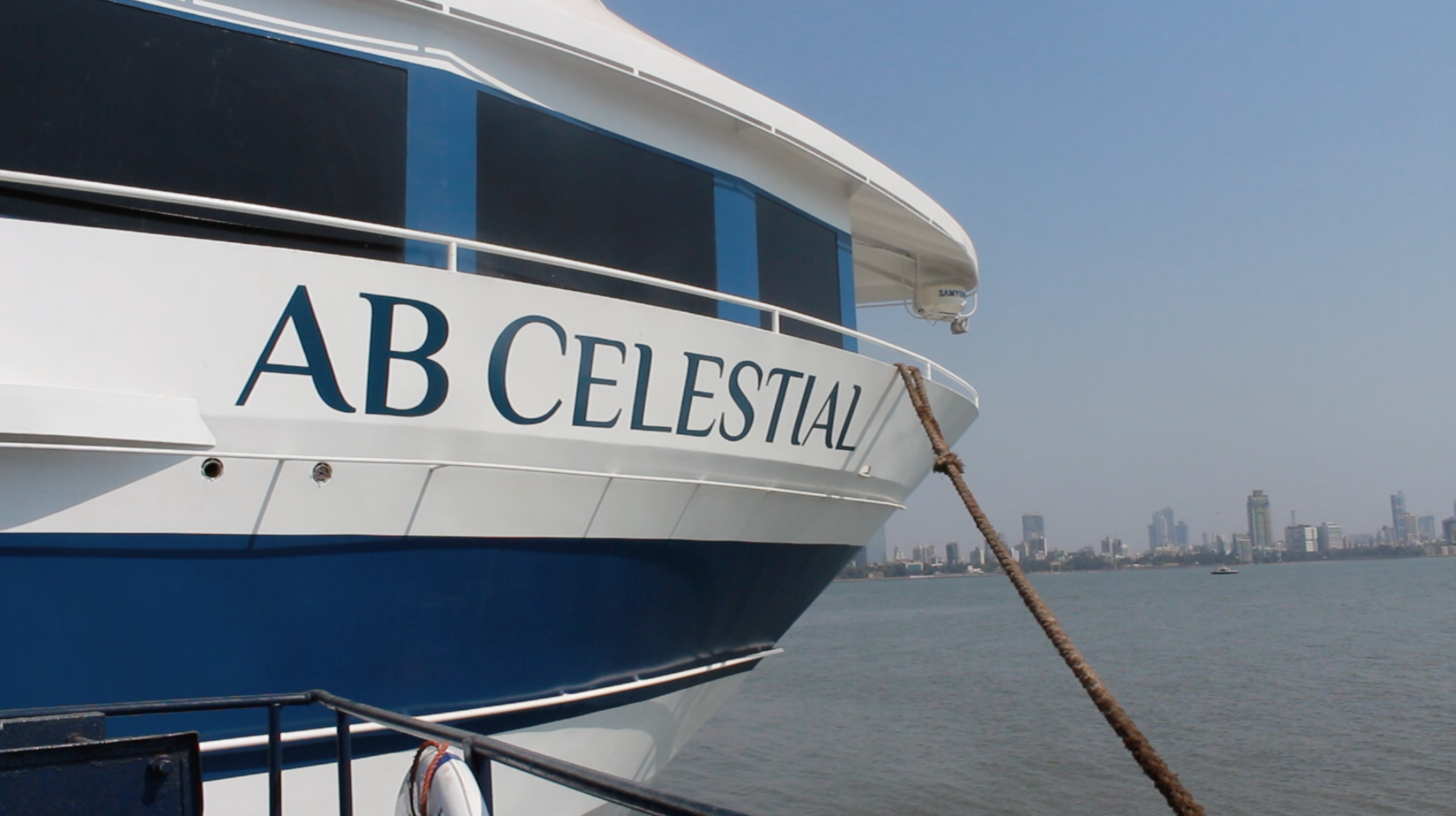 AB Celestial supported by Maharashtra Maritime Board (MMB) and Maharashtra Tourism, is a three-storey luxury dining floatel (floating + hotel, duh!) with two galleys and a sky deck to dine under the night sky. It's heavenly aboard, been there done that. Well, it can accommodate a total of 600 guests across its all three floors
Goa, Karnataka, Kerala, Tamil Nadu and Puducherry already have their own floating hotels and globally cities like New York, Dubai, Hong Kong, Saigon in Vietnam. But this is the first of it's kind in Mumbai.
What's In It?
GOOD NEWS, caffeine lovers, the ground floor is a 24-Coffee shop to quench your thirst for coffee at any hour of the day or night. They would be serving fast food like pizzas, burgers and sandwiches.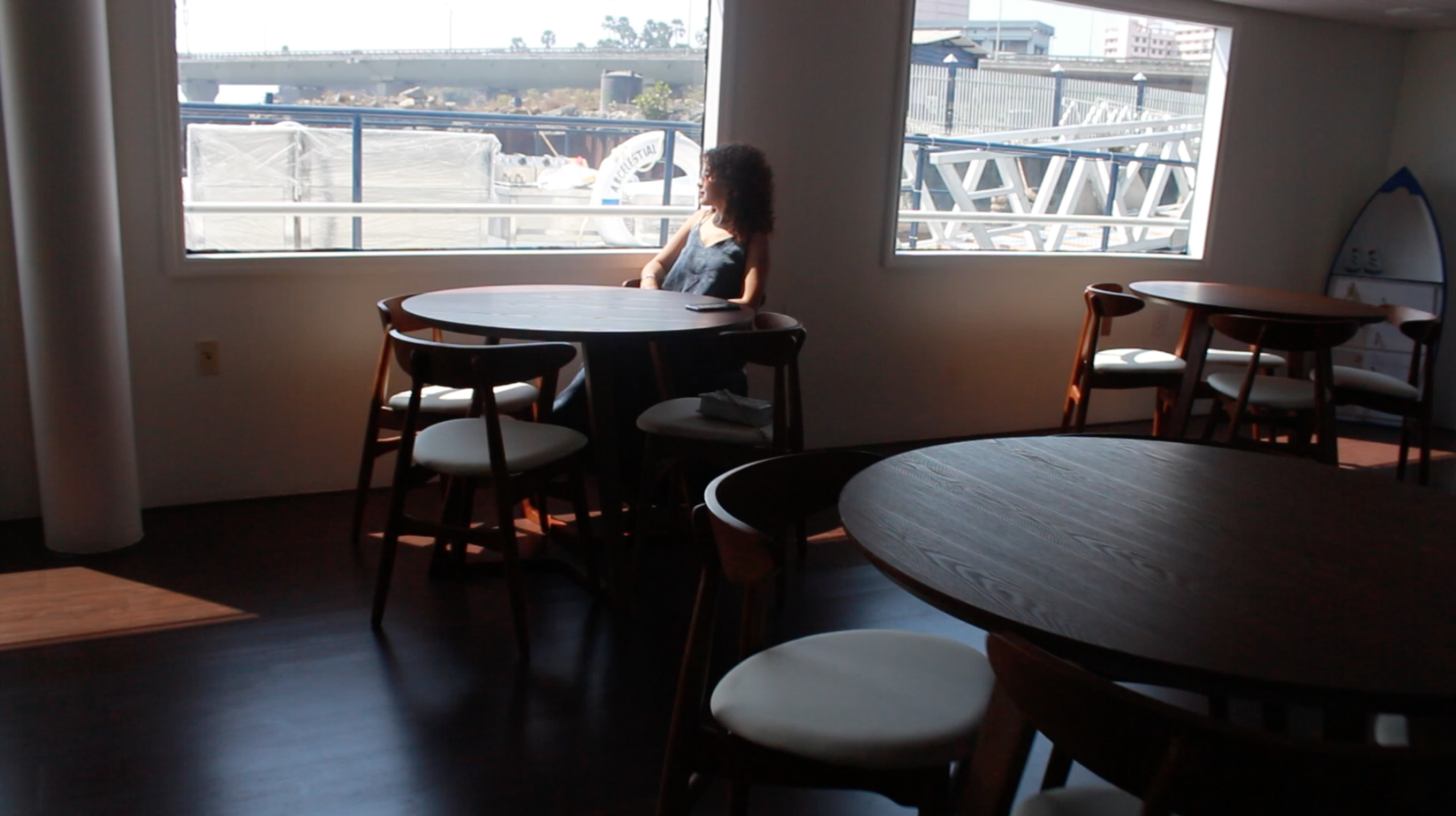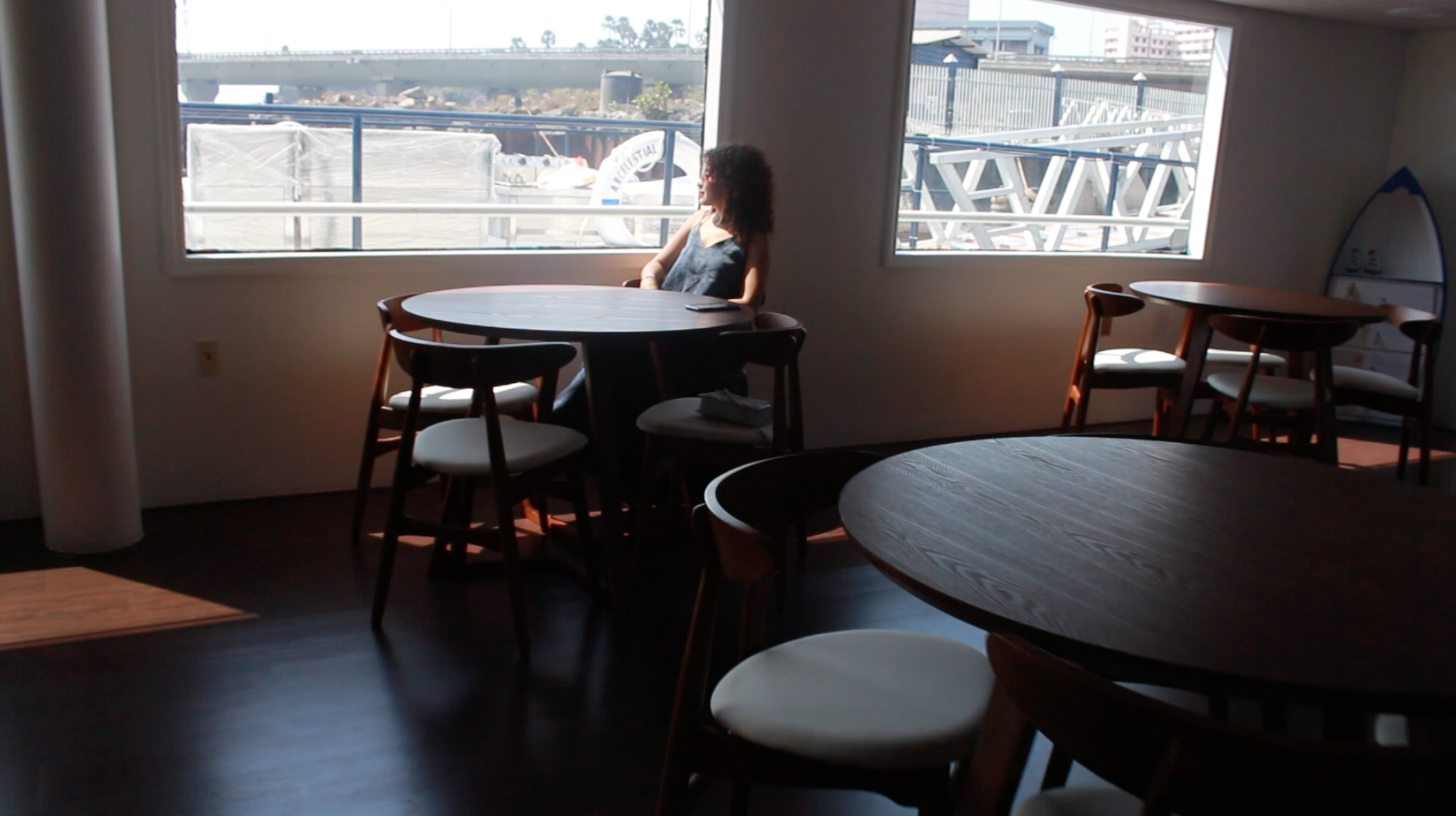 The first floor is a beautiful banquet hall overlooking the sea and will be a place for hosting small gatherings and private-parties.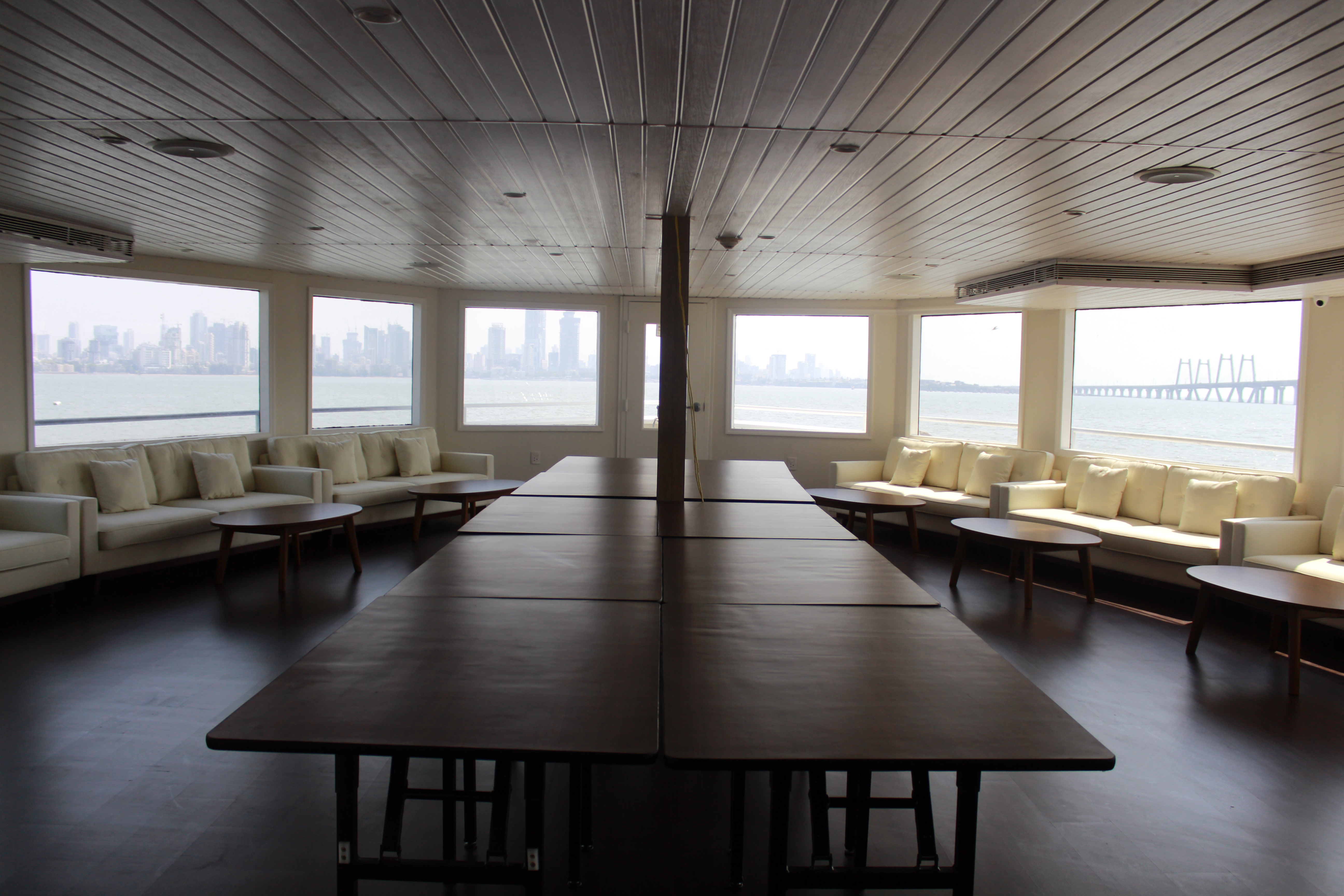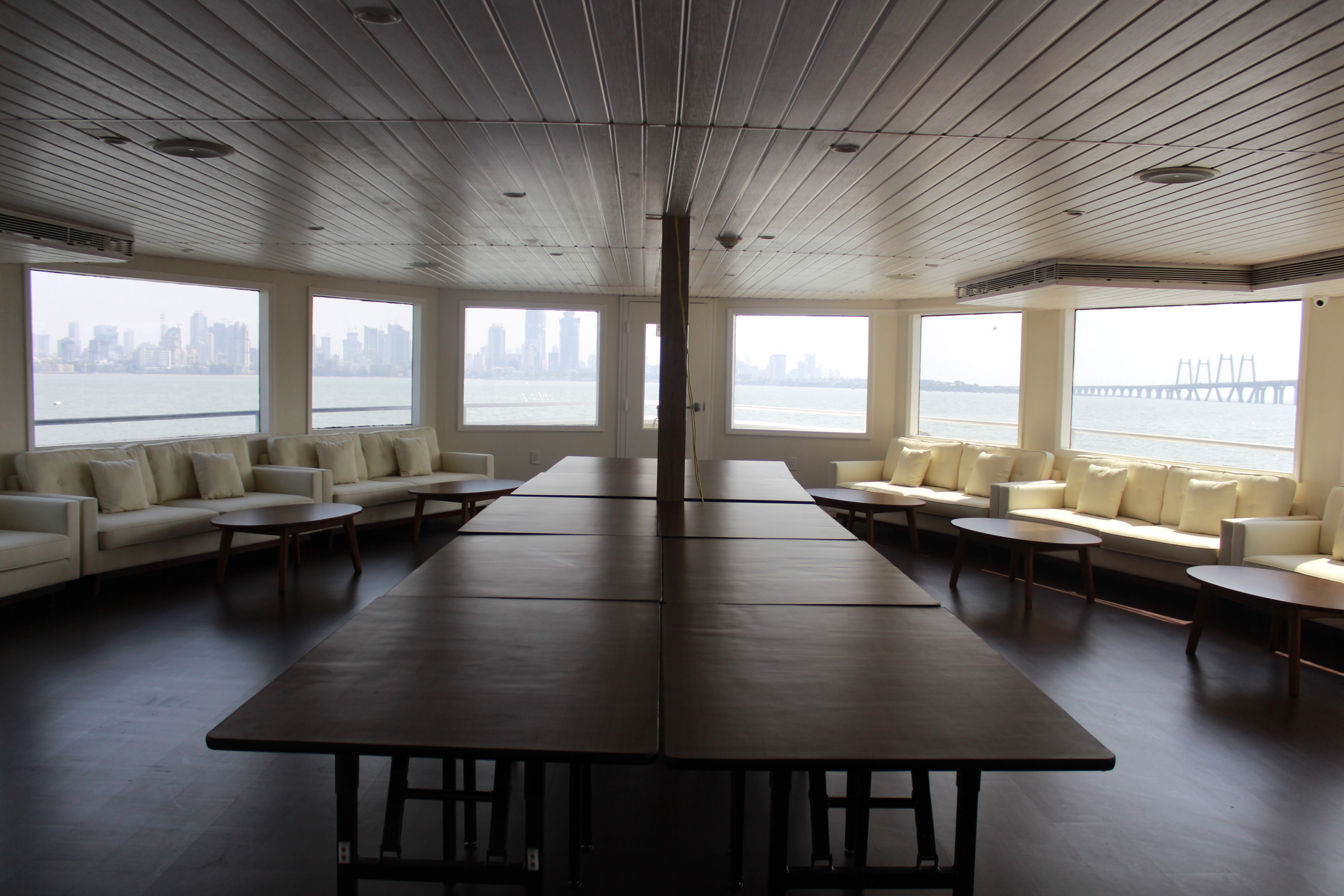 The second floor is a high-end lounge bar and then comes the oh-so-amazing viewing open terrace. It is nice and breezy through out and you can feel the sea tickle your skin right here. These two will be serving Modern European cuisine.
Oh, did I mention that the second floor as wonderful bar options available. Must have, somewhere.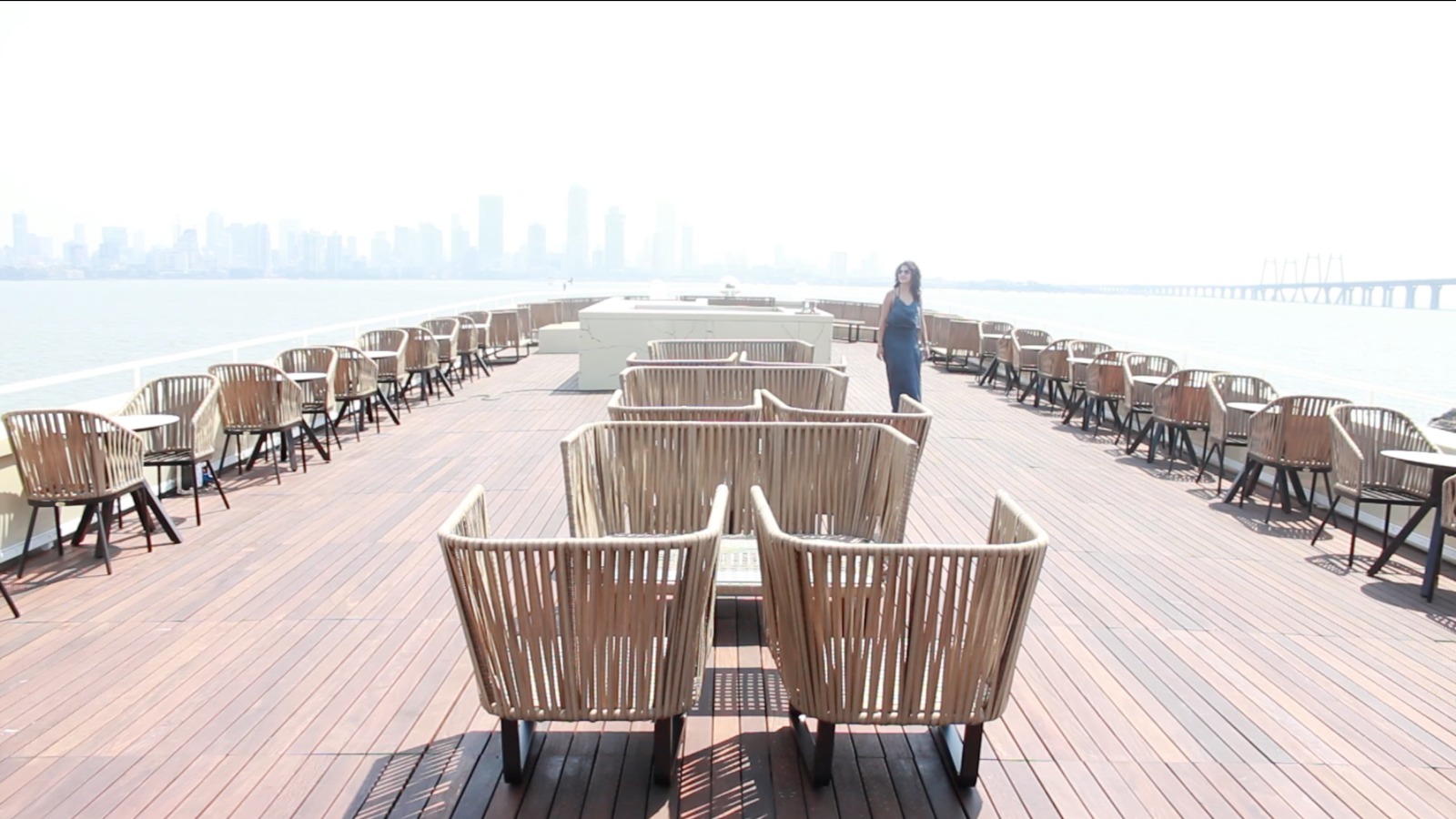 What Else?
Expected to open by March 22, 2017 to public, this is an only reservation floatel. The intention is not to discourage public from coming in but because of the capacity of the vessel. AB Celestial can only carry 550 passengers.
AB Celestial has been named after 'Aishwarya Bhende'. She is the daughter of Chetan & Manju Bhende of WB International Consultants.
WB International Consultants, the founder of AB Celestial, in association of Maharashtra Tourism Development Corporation (MTDC) and Maharashtra Maritime Board have opened this floating hotel.
It was inaugurated by CM Devendra Fadnavis inaugurated the hotel in the presence of Maharashtra Tourism Minister Jaykumar Rawal on 13th March 2017.
The floatel was launched in 2014 by then Tourism Minister Chhagan Bhujbal.
Verdict
 Dining at this floating restaurant would make for a perfect date night. Inspite of being a port city, Mumbaikars have never had an opportunity to be so close to the waters. AB Celestial overlooks Mumbai's skyline which looks no different than Manhattan. Word of caution – it can be extremely hot & sticky in the day. But as the sun sets and the ship lights up, being here can be one of the most best experiences this city has to offer. Oh, I personally love the nautical theme here. The ship has not started serving food yet so we couldn't try anything. The focus, however, will be on Modern European cuisine."
Where Is It?
Anchored in the Arabian Sea at the Bandra end of the Bandra-Worli Sea Link, you can spot her on your left before the Bandra-Worli Sea link toll naka.
Starting from: March 22, 2017 (approximately)
Timings: 24 hrs
How Much: ₹5000 for 2
AB Celestial | Mumbai's First Floating Restaurant

Curly Tales Exclusive! First look of Mumbai's first floating restaurant AB Celestial by Kamiya#FloatingRetaurant #Floatel #ABCelestialRead more here: http://curlytales.com/floating-hotel-abcelestial/Follow us on:Instagram: curly.tales | Twitter: CurlyTalesBlog

Curly Tales यांनी वर पोस्ट केले बुधवार, १५ मार्च, २०१७
Guys and girls, you know where to head for your next date night. Make a reservation before you get there and let us know your experience.
We're sure you'll love it as much as we do.
LIKE Curly Tales on Facebook | Instagram | Twitter
You can subscribe to our newsletters.
For my posts, also add:
LIKE Kamiya Jani on Facebook | Instagram | Twitter