Everyone who has taken a trip to Bali knows how beautiful the place is. Surrounded by lush greenery, stunning beaches, and picturesque landscapes of nature in its best form, exploring Bali is always a good idea. What if you could stay here for as long as 10 years? Sounds quite interesting, right? With Bali's 'second home visa', tourists can have a long-term stay here. Wanna know how? Read on for all the deets of this fascinating news.
You Can Now Get A 5 Or 10 Year Second Home Visa To Live & Work In Bali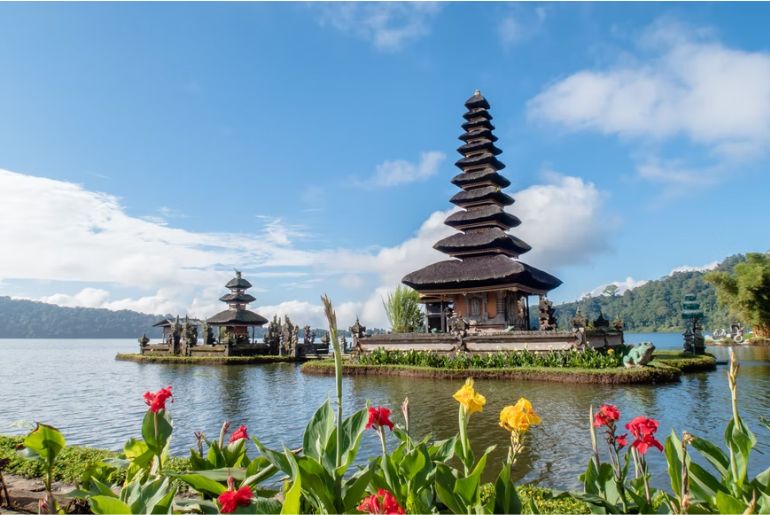 Indonesia is gearing up in full swing to attract rich and wealthy foreigners to visit the country to stay for as long as a decade. And to be in this race, the country has launched a new 'second home visa' for overseas citizens. Bali has always been the most significant destination for Indonesia's tourism sector. And they also chose this place to boost the travel industry and economy with this fascinating initiative.
Also read: Featured In Netflix Series, Stay Inside Bird's Nest In Bali For Just ₹2423/Night
You must be wondering how this second home visa can help you to settle in Bali for a decade. Well, this visa makes one eligible to stay here for 5 years and 10 years. But not everyone is allowed to access this visa. Only global citizens with a minimum of 2 billion Rupiah in their bank accounts can only experience this all-new second home visa program. There are two probable dates for this program coming into action. The dates are 25 December and 2 months (60 days) post the policy gets issued.
View this post on Instagram
How To Get The Visa?
The new second home visa will allow foreigners to not only live and work in Bali for a long time but also indulge in significant activities like investing as well. The steps to apply for the visa are simple as everything is an online process. All you need to do is visit visa-online.imigration.go.id. While applying for the visa you need to keep all these documents with you.
You will need your latest colour photograph clicked on a white background. The size of the photograph needs to be 4 cm by 6 cm.
You will also need your valid National Passport that will also have validity for at least 3 years.
To provide proof of 2 billion Rupiah, you need to provide Proof of Fund. For this, you can provide an account of an overseas citizen with a minimum balance of 2 billion Rupiah.
Your CV is also a mandate.
Also read: Bali Is The World's Happiest Travel Destination
Widodo Ekatjahjana is the Acting Director General for Immigration and he shared that this visa program for overseas visitors is 'to make a positive contribution to the Indonesian economy', as reported by the Business Times. He discussed the goal of the newest program in a launch ceremony recently.
Will you ever shift to Bali with this new program?