Under 140 Characters 
Fitness never seemed so easy with these guilt-free desserts and smoothies at I Think Fitness Cafe.
What Is It? 
The idea behind I Think Fitness cafe is simple – Healthy, oil-free and delicious food. Along with their calorie counted dishes to eat, it allows you a tasteful indulgence that you can't miss. This one comes from the founder of the gym with the same name, I Think Fitness Gym in Bandra. Suren Joshi, a health freak himself has been in the business for quite sometime. His latest offering being Bollywood's favourite hot spot Su Casa. The theme behind this cafe resonates with the enthusiasm for fitness and the chefs are particularly trained to keep the nutritional values intact.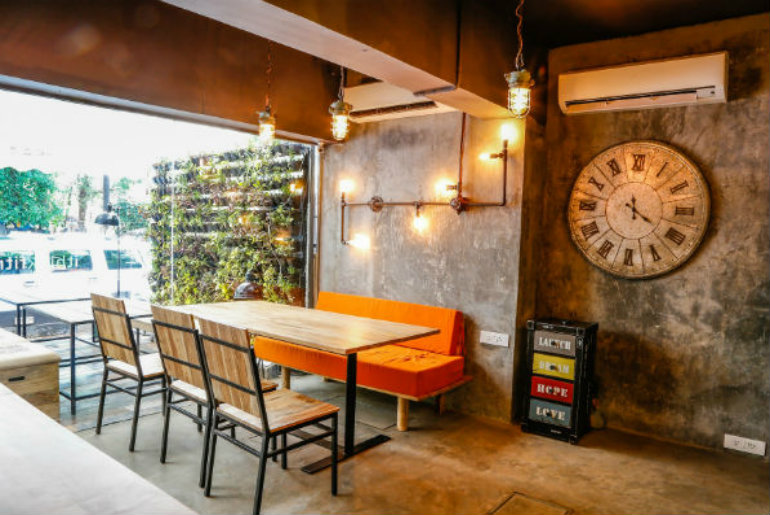 What's In It? 
You would be served abundant portions of strictly healthy snacks and desserts. The menu mentions the ingredients used in each dish along with its health benefits. The philosophy of I Think Fitness cafe is simple but effective. It ensures you keep your food fresh and maintain its nourishment. This cafe has an indoor seating arrangement and allows take-out services as well.
Also read: 5 Dishes You Won't Believe Can Be Made With Avocado
What's Unique? 
The entire menu at the cafe has been designed by Chef Moina Oberoi (Mo's Kefir fame) and chef Gracian Dsouza. The food menu features plenty of dishes that you can choose from that are only beneficial for your health. It may come to your notice that the menu includes items that are dairy-free and gluten-free. The desserts are simply marvelous and you'd definitely feel healthier after taking a bite.
Since the items are free from dairy products, the chefs are using choices of almond milk, organic cow's milk and kefir yogurt. The smoothies are prepared in different flavors or as they call it 'rainbow-themed'. The Indigo category includes frozen banana, apple and acai berry. The Yellow category includes pineapple, honey and turmeric. The Red category includes dates, cranberry and dates. Last but not the least, the Violet category includes banana and blueberry.
Another awesome product only found at I Think Fitness cafe would be the 'health shots'. There are matcha and orange juice shots, and kefir and honey shots too.
Also read: 5 Hacks To Up Your Fitness Game While Travelling
Deets 
Fitness has a new regime with the help of I Think Fitness cafe. You can now order from a variety of fresh fruit juices, smoothies, salads and many fitness dishes that can be devoured in no time.
Where : Shop 1 – 2, Carlton Court, Pali Road – Perry Road Junction, Opposite Bank of India, Bandra West, Pali Hill, Bandra West
Phone : +91 9769609602
Approx cost : ₹500 for two
With a new address for your fitness needs, you won't be able to get enough of it!
LIKE Curly Tales on Facebook | Instagram | Twitter
You can subscribe to our newsletters