Under 140 Characters
230°Celsius is preparing various types of whole roasted chickens to deliver right at your doorstep in Mumbai. 
What Is It? 
A delivery service but only if you're ordering whole roasted chickens. Filled with aromatic herbs and succulent flavors, the Chief Roasting Officer, Ashwin Yesodharan has developed his own recipes to make their roast meal with its perfection. The technique is slow-roasting in the oven but the highest ideal temperature to roast a chicken in the oven is 230°Celsius.
Also read: Vile Parle Gets A 'Secret Kitchen'
What They Offer? 
A whole roasted chicken delivered at your doorstep. Their stellar roast is served family style and serves exclusively all 3 generations – kids, millennials and their folks. Their secret is 24 hour marination of the chicken and they are introducing exotic marinades to their audience – Italian Herb, Thai, Kashmiri Spice, Chettinad Spice, and Bhooth Jholokia.
The roast comes with a side of veggies, fries, potato wedges, corn and caramelized onions (sides of your choice). Along with that, you can request for Bacon, classic breads, and eggs with particular roasts.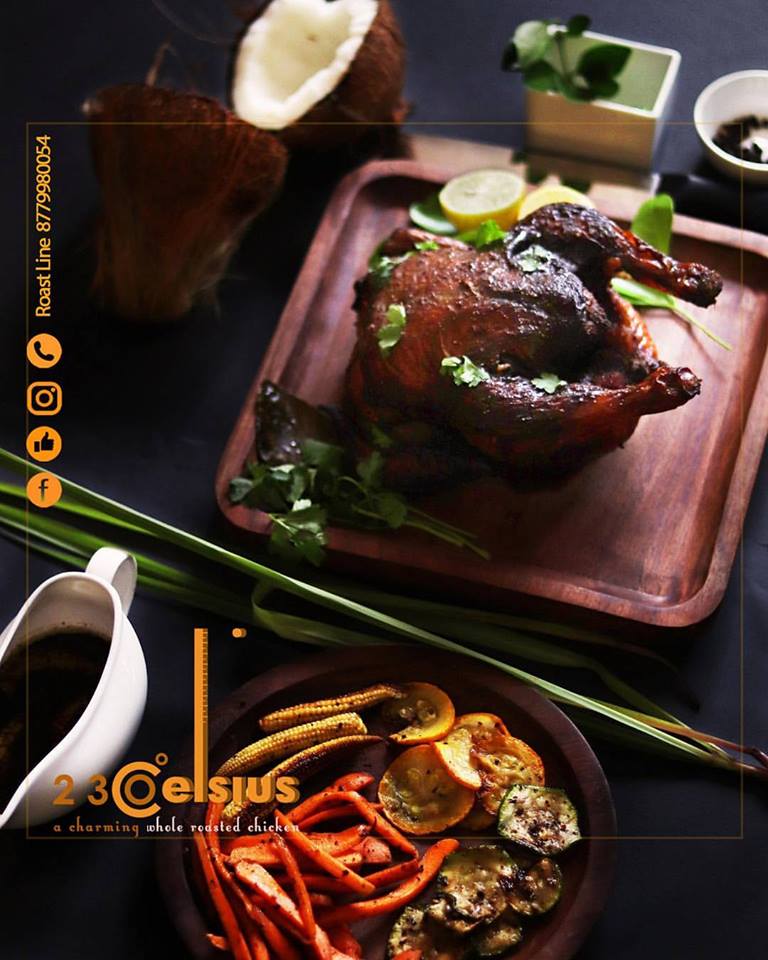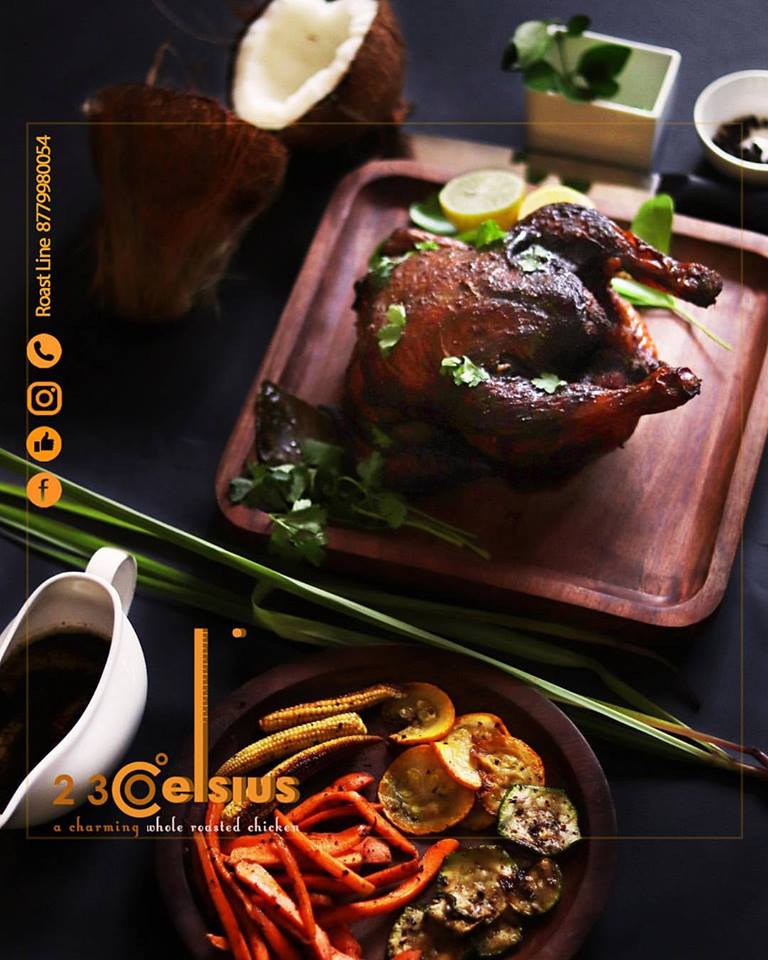 What Else?
The roast comes with carving instructions. When we tried the roast, we were extremely lost on how to go about carving it, but it was great of them to include the instructions which helped out a lot. The packaging was excellent and even though it was delivered, the chicken roast inside was completely fine.
The roast was full of flavors, rich in taste and we had a filling meal. 
Also read: 5 Kitchens In Mumbai Serving Healthy & Gourmet Tiffins
Deets
Deliverers to: All over Mumbai
Phone: +91 8779980954, +91 8983044217
Approx cost: ₹1000 per roast onwards. The roast gets delivered by cab, so you might have to pay the cab fare as well.
LIKE Curly Tales on Facebook | Instagram | Twitter
You can subscribe to our newsletters