Curly Tales is widely known as a travel and food platform. Our travel officers are on the move almost all around the year to unveil the wonders from the nook and cranny of the world. Thus, a night of sound sleep is priceless for them in the short time they get for themselves at home. Sleep is wholesome when it is deep, uninterrupted. And this has been possible ever since we came to know about Matrix Adjustable Bed by Doctor Dreams. Not only does the bed ensure a good sleep, but it also helps to improve your breathing and relieves stress, joint and back pain and sleep apnea with their anti-gravity function.
The Bed Has Different Modes Like Anti-Snore, Zero Gravity And Watch TV
We didn't just get to know about the Matrix Adjustable Bed by word of mouth. One of our travel officers Bianca recently got it for herself too. She said that the bed also has an anti-snore mode that opens up the airways to reduce snoring. The Matrix Adjustable Bed by Doctor Dreams comes with a wireless remote and with just a touch of a button, it can be switched to any preferred position. The bed comes with different modes like Flat, Anti-Snore, Lounge, Watch TV and Zero Gravity. Yes, it's just one bed and has a plethora of functions.
View this post on Instagram
The Bed Blends Comfort With Technology
Matrix Adjustable Bed by Doctor Dreams blends technology with effortless comfort. Ask about the best part, you can also complement this bed with the Max ICEFOAMTM Orthopaedic Mattress and Bread Pillow from Doctor Dreams. That's not all. The bed comes with a one year warranty. And you can order the bed online right from your phone or desktop by visiting the Doctor Dreams website. Also, Curly Tales is giving you a special coupon code CTXDD with which you can get a 20% discount as well.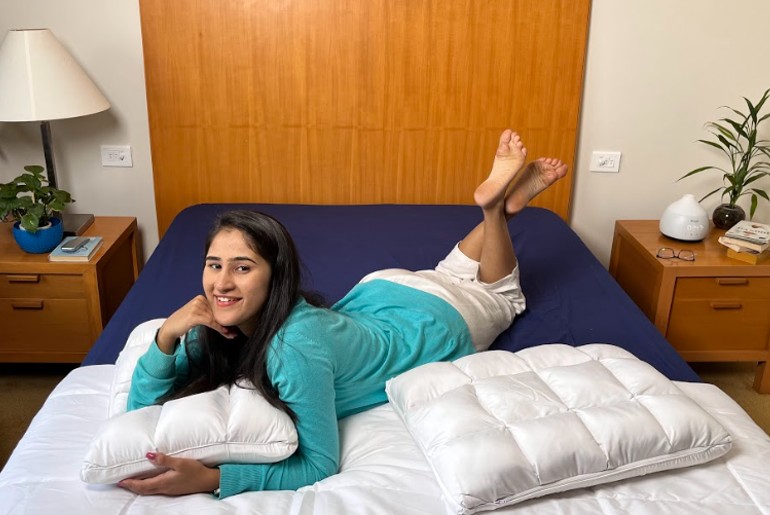 So, if you want to experience happy sleep, Matrix Adjustable Bed by Doctor Dreams will get you covered!