Thousands of travellers visit Lakshadweep to experience the best of this paradise of coral islands. Surrounded by greenery, Lakshadweep looks the most majestic with pristine blue and turquoise water, stretches of sand, coral reefs, and the magic of nature all around. There are endless attractions here that attract travellers every time and today we are taking a virtual trip to the white sand beach islands of Lakshadweep.
White Sand Beach Islands Of Lakshadweep
Most of our trips to the tropical beaches have always been all about enjoying and walking on stretches of golden sand. Interestingly, some islands in Lakshadweep have the most beautiful white sand beach islands. The splash of blue waters on the white sands looks simply divine. This is one of nature's magic to mesmerise us.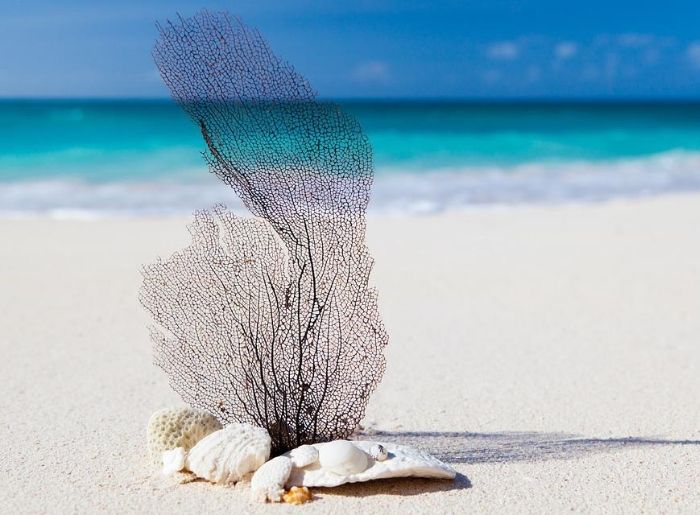 Also read: 5 Stunning Properties To Book In Lakshadweep's Agatti Island
Lakshadweep has so many phenomenal beaches but the white sand ones always stand out the most. It is a treat to the eyes to stare at the islands and beaches and experience the essence of a tropical paradise.
How To Reach These Beaches Of Lakshadweep?
Well, every island and every beach has specific directions and modes of transportation to reach. There is no such direct route to these islands and tourists always need to use various modes to reach the ultimate destination.
How To Reach Bangaram Island?
The nearest to Lakshadweep and the only airport in Lakshadweep is Agatti. Fly here and then ride on a boat to reach the magnificent Bangaram Island. It is almost a 2-hour journey of witnessing nature around. The Agatti airport is easily accessible by Air India flights from Bangalore, Kochi, and Chennai. Spend an entire day here and watch the most magical sunset.
View this post on Instagram
Also read: I Went On A Luxury Cruise To Lakshadweep & Goa After Being Bed Ridden & It Was Surreal!  
How To Reach Kadmat Beach?
Just like Bangaram, the tourists need to fly to Agatti airport at first and then move on to other transports to reach their destinations. To reach Kadmat, one needs to travel through a 4-hour ride on a speed boat. Kadmat stretches up to 10 km of the prettiest white sands and is surrounded by pristine lagoons. In fact, Kadmat is one of Lakshadweep's longest islands and is the house to an abundance of marine life. Travelling here is a bonus for adventure enthusiasts as Kadmat is a stunning location to experience diving.
How To Reach Agatti Island?
The first step is exactly like other white sand beach island; flying to Agatti airport. There are various ship facilities and cruise ships available to reach Agatti. The beach is very popular for lots of sea turtles and colourful corals. Just like Kadmat, Agatti also provides all kinds of thrilling experiences of water adventures.