Under 140 Characters
Located on the western end of Rajpath in New Delhi, home to the President of India, Rashtrapati Bhavan is now open to public for four days in a week.
What Is It?
The official residence of the President of India with its 340 rooms in the main building, it is one of the largest residences of any head of the state in the world. An emblem of the Indian democracy, it's majestic architecture made with almost 700m bricks was designed by Sir Edwin Lutyens and Herbert Baker.
You can now tour the premises of this magnificent symbol of India on all four days in a week divided into three circuits.
Also read: Places To Go Horse-Riding In Delhi NCR
What Are The Three Circuits?
The 1st circuit comprises the Main Building and the Central Lawn with a thorough tour of the Forecourt, the Banquet Hall, Durbar Hall, North Drawing Room and the Long Drawing Room. The 2nd circuit includes the Rashtrapati Bhavan Museum complex and in the 3rd circuit you can sprawl across the lush greenery of the famous Mughal Gardens which is like a paradise.
Also read: Walk Into The Street Life Of Delhi With The Guides Of Salaam Baalak Trust NGO
What Are The Days And Timings?
You can visit the humble abode on all four days of the week from Thursdays to Sundays between 9 am to 4 pm.
Circuit 1: Fridays, Saturdays and Sundays.
Circuit 2: Open on all days except Mondays.
Circuit 3: Open from August to March on Fridays, Saturdays and Sundays.
Registeration
The charges for visiting the Presidential house are ₹50 per person. No charges are applicable for children below the age of 8 years.
Also read: New Sunday Morning Ritual At Daryaganj Book Market In Delhi
Book A Visit
You will need to book this visit online through their official website here. You will not be allowed to enter the premises without a prior online booking. All Indian citizens are required to carry valid photo ID Cards. Foreign tourists will be required to submit photocopies of their passport and carry their original passport on the day of the visit.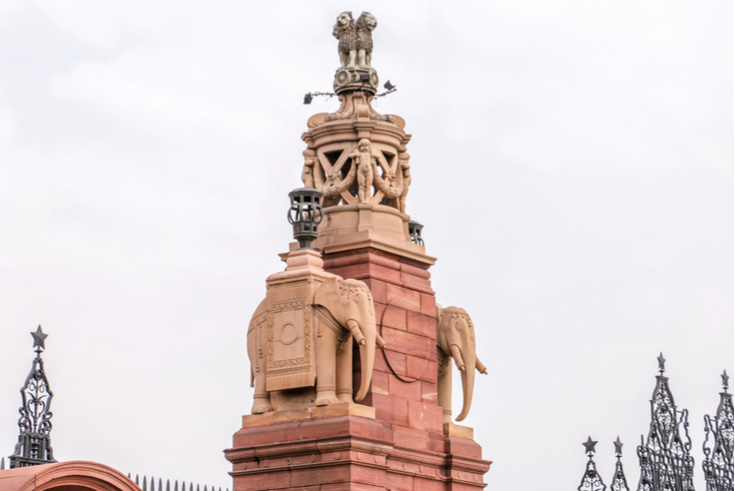 Entry and Exit will be through Gate No. 2 (Rajpath), Gate no. 37 (Hukmi Mai Marg), Gate No. 38 (Church Road).
Deets
To make bookings click here.
Phone: 011- 23013287, 23015321 Extn. 4662
Mail: reception-officer@rb.nic.in
LIKE Curly Tales on Facebook | Instagram| Twitter
You can also subscribe to our newsletters