Aah Paris, the city of love. The magical city which has numerous love songs written about it. The ultimate guide to romance, as people say. Right? WRONG! I had a choice to travel with my partner for the most romantic vacation ever and I decided to skip Paris and chose Tokyo instead!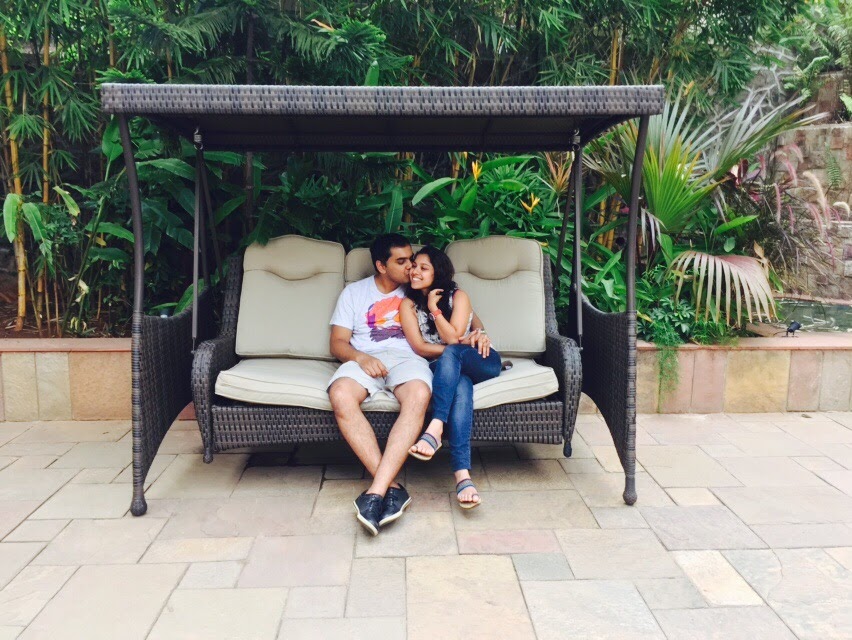 Now before you get all judgemental, hear me out. This blog post isn't to diss any city. My partner and I are avid travellers and we love to explore new places. We were celebrating our first wedding anniversary on November 11th and we knew we wanted to go someplace romantic. Paris, of course, was the most suggested city on Google search and Japan… Well, Japan did not even feature on any romantic city list. But Shelton & I researched and we knew Tokyo was where we wanted to go. All I can say is that it is a decision I do not regret one bit and I loved Tokyo so much, that I want to visit again for another anniversary. Here's why!
The Flights
Well, we were planning to travel in the month of November. The airfare from Mumbai to Tokyo was Rs 34,000 return (per head) & that from Mumbai to Paris was Rs 40,000 return (per head). The flight timings to Tokyo & Paris were both approximately 14 hours, so that wasn't a barrier. Flying to Tokyo was substantially cheaper than Paris (when you consider the cost for 2 people) and that was definitely one of the reasons that help us decide on this tech city.
The Currency
The local currency in Japan is Japanese Yen. 1 Yen is approx 0.64 Rupees
The local currency in Paris is Euro. 1 Euro approx 79 Rupees
Japan, however, is not a cheap place to visit. It is definitely cheaper than Paris but it is not a budget destination for sure.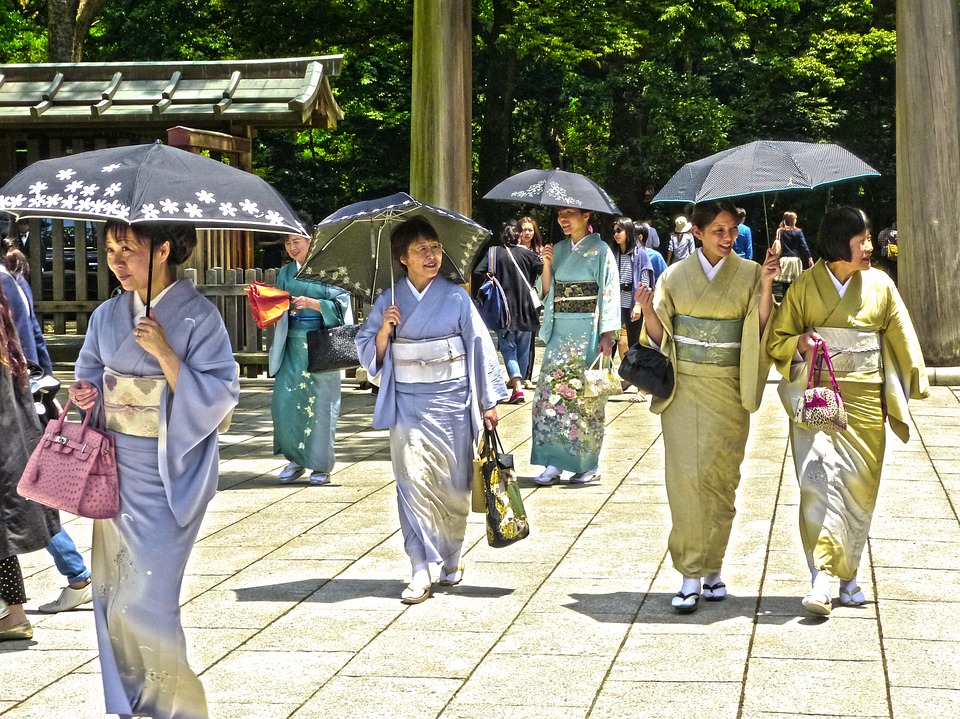 Climate & Other Tourists
Let me start by saying I truly do love travelling offseason. The biggest perks of not travelling during the season are that you avoid the truckloads of tourists & get to do your own thing. November is a fabulous time to visit Tokyo. It's offseason but the whole city is lit up in hues of orange & red – thanks to it being autumn. The temperature is a fabulous 12-15 degrees – which means that you need just about 1 nice coat, instead of going crazy bundling up in layers & layers. You barely bump into any tourists and instead get the undivided attention of the locals.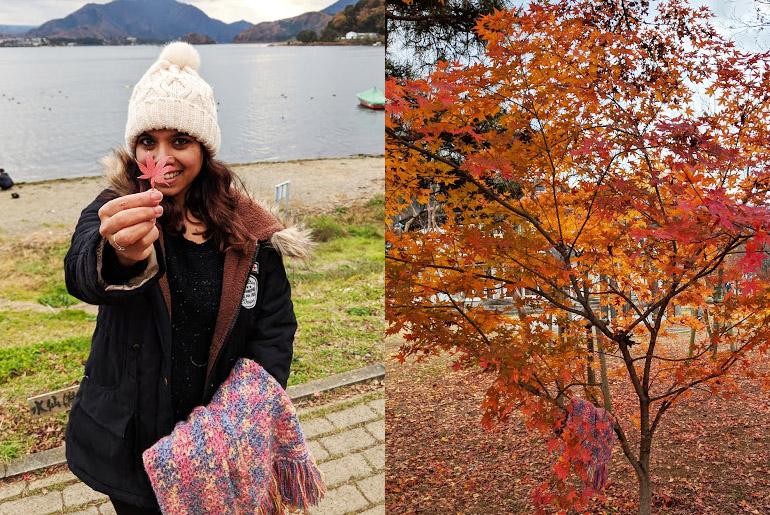 One point that I have to bring up is that not a lot of Indians visit Tokyo and hence there are barely any pre-conceived stereotypes about us. We stayed in Tokyo for 7 days and met just one other Indian couple, who were just as surprised to see us. Every single local we met in Japan was so curious about Indians and we have to admit, we thoroughly enjoyed the attention.
Early November happens to be one of the best times to visit Paris because the temperature is relatively mild. This meant lots and lots of tourists, huge lines & hiked prices for everything. My partner and I live in Mumbai and the last thing I wanted to do was go through throngs of people & massive lines. Also, the French are so used to Indians visiting that there seems to be a bit of a stereotype formed against us. It's not necessarily negative but it's not the most positive either. As far as the climate & crowds were concerned, Tokyo was a clear win over Paris.
The Food
Shelton & I are both non-vegetarians who will eat just about anything. We're both experimental with our cuisine and were fully prepared to feast on sushi. sashimi & raw meat! WE WERE WRONG! Sushi & sashimi are actually really niche dishes in Tokyo and there are barely 3-4 outlets that serve them. Most of Tokyo actually loves to serve vegetables & meat. Their diet is extremely rice, meat & fresh vegetable heavy. Their cuisine is light with plenty of focus on soups & salads. If you are someone who enjoys masala & lots of oil is your meals – Japanese cuisine is not for you. Shelton & I, though, were in heaven. He loves a good steak and I love fresh vegetables, making it the best of both worlds for us. The food is bursting with flavour, even though it isn't loaded with masala. There are plenty of 7/11 all over Tokyo for those who would prefer something more global in taste.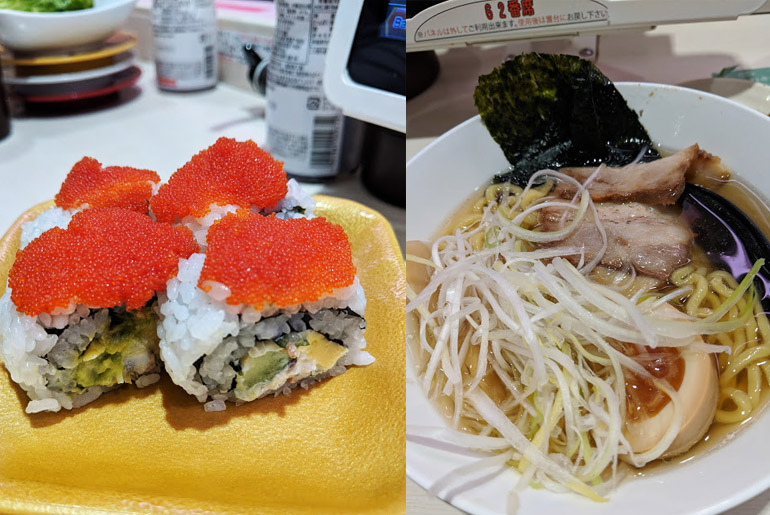 French food (and no, I don't mean French fries) is rather bland. Of course, French cuisine is world famous but it's not for the Indian palette. Personally, we are more accustomed to Asian tastes than European. Meals, however, are more palette driven and honestly, it's not something I can universally state as a preference. Personally, I would happily skip French food & opt for a Japanese meal.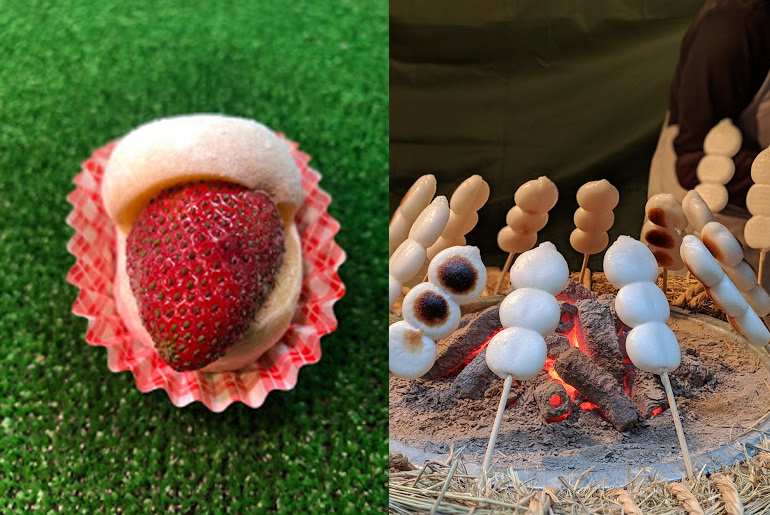 Depending on where you eat, meals in Tokyo can be cheap or expensive. An average meal for 2, consisting of a meat sizzler, fried chicken & dessert cost me about Rs 1500 – which isn't too bad. The same meal in France would easily cost about Rs 3500.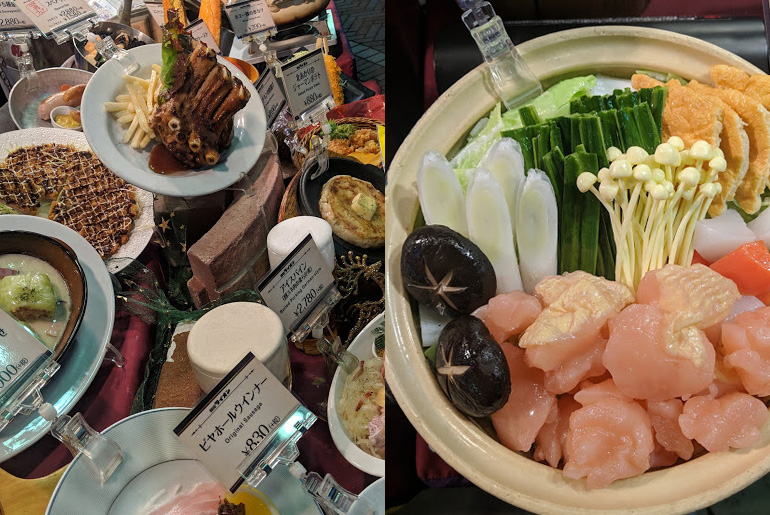 The Language & The Locals
Barely any Japanese speak in English but that does not stop them from indulging in a full-fledged conversation with you. Let me give you an example. We landed at Haneda airport after 14 hours of travelling and I wasn't sure how to reach my hotel in Shinjuku. So I asked a local. He didn't speak English, so he called someone else to help who called 2 more people to help. In 10 minutes, I had 4 locals trying to help me – all of whom did not speak any English. So they downloaded a Japanese to English app just so I could understand them. and they could help me. I've travelled to over 4 countries and 21 cities and not one of them overwhelmed me with kindness, the way Tokyo did. The Japanese people are humble, courteous, disciplined and very very kind. My husband and I made the most amazing friends in Tokyo and that's something we will cherish forever.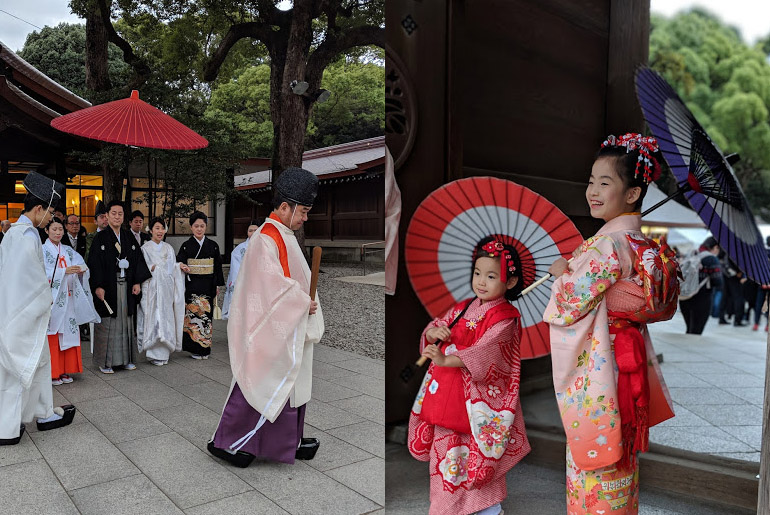 Tip: Download the Google translate app because although there are signs in English all over the city, the smaller stores do not have anything written in English.
The Sights
Aaaaah Tokyo! I swear I was not prepared for the full force that the city had to offer. When it comes to Paris, the world knows what to see and even I cannot fight the fact that it leaves you mesmerised. But Tokyo had sights that I was not prepared to witness. Each part of Tokyo was different from the other. Here is a list of sights that you have to add to your bucket list:
Mount Fujiyama
The pride of Japan, Fujiyama deserves all the praise it gets. We slotted just one day for Mount Fujiyama and I wish we had done more. A bus transports you from the main city to Lake Kawaguchi, which is at the foot of the mammoth mountain. The best way to explore the area is to either rent a bike or get on a Hop On – Hop Off bus. Beware, it gets really cold at night. So make sure you double up on those layers.
Shibuya
Shibuya is a special ward in Japan and is home to the world's busiest crossing. At one time, about 4000 people cross the street and it is indeed a sight to see. Despite 4000 people crossing at once, not one person will bump into you and not one person will break the rules. It's also a great place to go budget shopping & just walk around. The food stalls & the shopping in Harajuku is something you just should not miss
Akihabara
If you thought Japan was all about anime, electronics and manga – you probably came to Akihabara. This lively street is a sight to witness. The colours, sounds & people are amazing.

The Gardens & The Shrines
Japan has the most beautiful gardens and shrines as compared to the whole world. Each garden is beautifully manicured and spans across acres. The shrines hold special value and as soon as you walk into one, you will feel an instant sense of calm and beauty.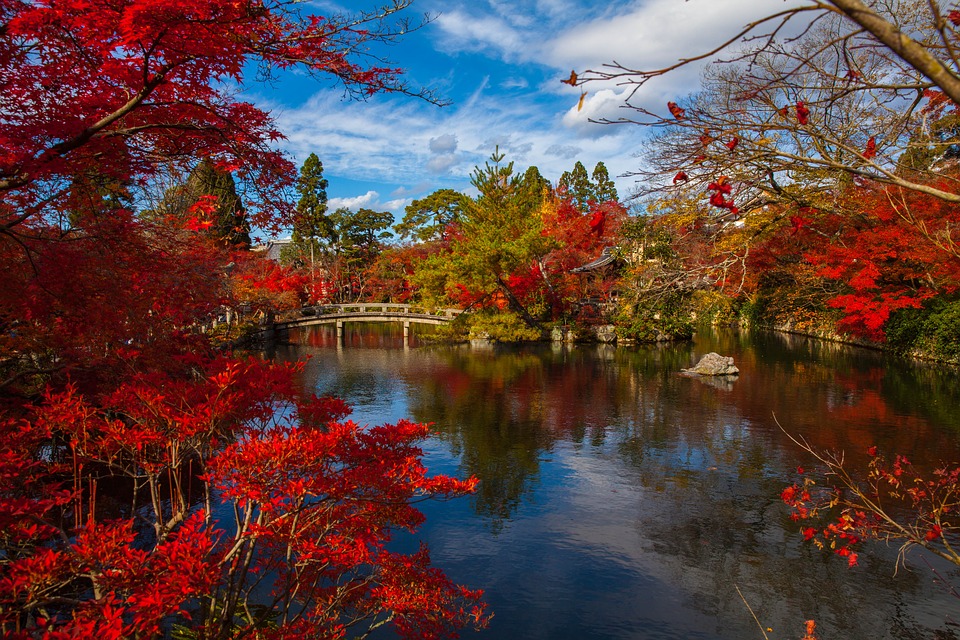 All of Tokyo is pretty and not just pockets of it like Paris. Other than the landmarks in Paris, a lot of the city does not hold the same value. You definitely cannot say that about Tokyo. Wherever you go in Tokyo, you will be astounded by how beautiful it is.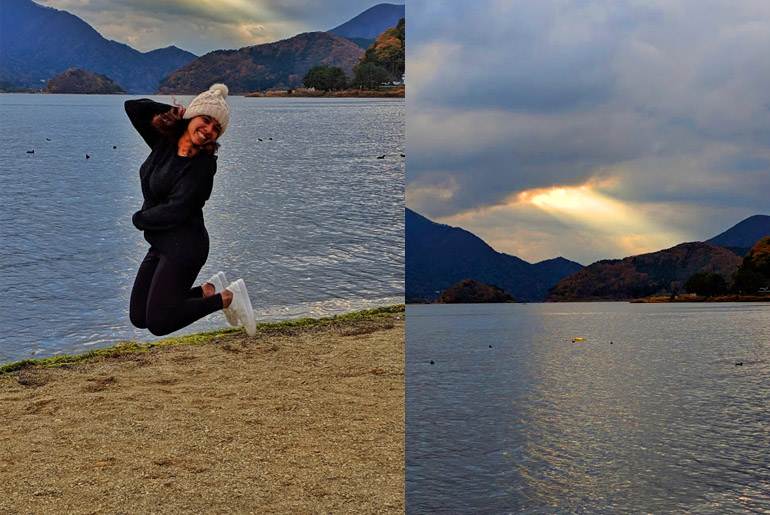 The Culture
I've said it before and I say it again. The Japanese culture is unmatched when it comes to humility, discipline & natural sense of kindness. Not Paris, not India (except maybe Rajasthan) comes close to the warmth of these people. The locals are friendly without being over-bearing, are extremely helpful and are naturally prone to kindness.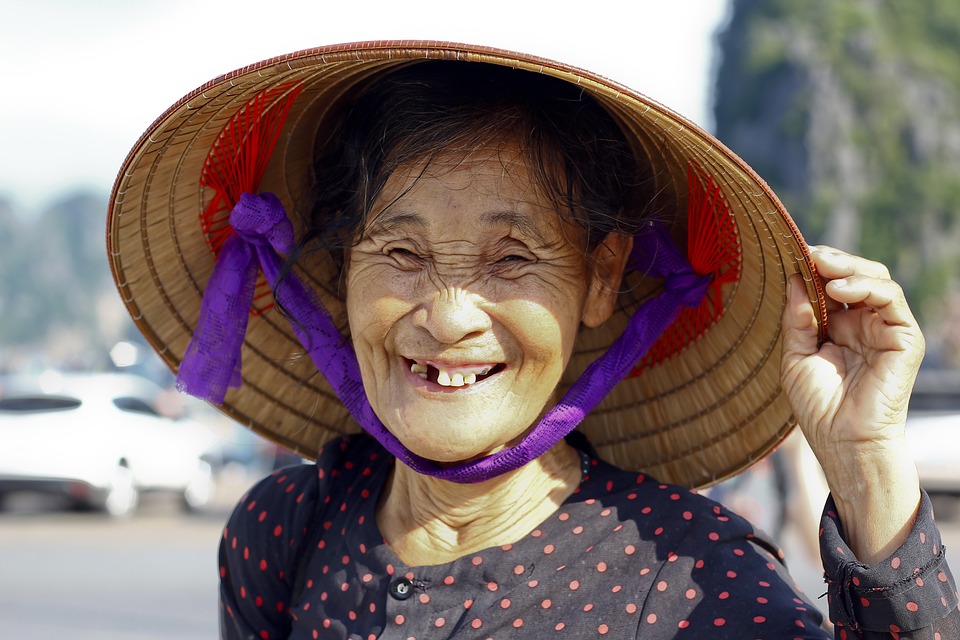 Tokyo is the most densely populated city in the world but you'll never feel it because of the sense of discipline that the people follow at all times. The Onsen & bathhouses are a must visit & do try and indulge in a traditional Japanese tea ceremony. We were not able to make it to a sumo wrestling experience but that is definitely something you should try.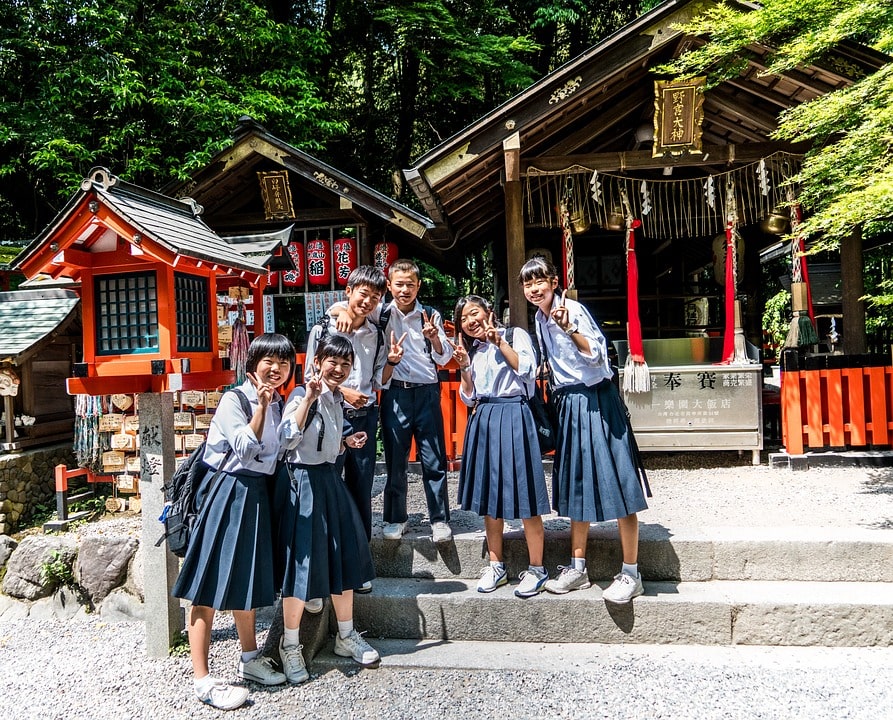 When it comes to choosing between PARIS & TOKYO with culture as the decider, Tokyo is the clear winner.
I can go on & on and on (just like Celine Dion) about why I urge you to select Tokyo over Paris. It's definitely more in the budget, it's beautiful all through the year and every season is magically different from the other one.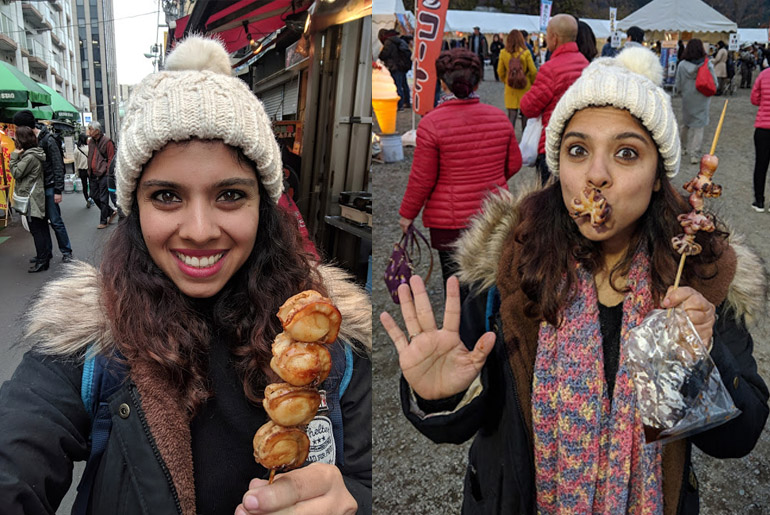 If you have any questions about planning a trip to Tokyo, feel free to reach out to me on my personal Instagram and I will be happy to help out.