Under 140 Characters,
Perched atop a hill, the magnificent Alila Fort Bishangarh merges like magic with the rustic landscape of Rajasthan. We visited this heritage hotel and came back impressed.
What Is It?
A 230 year old warrior fort, 360 degree views of the Aravallis, architectural brilliance and unmatched luxury – is what greets you at the newly restored Alila Fort Bishangarh. We entered the hotel with high expectations. After all, it took nearly a decade to complete. Alila means "Surprise" in Sanskrit and boy were we surprised! Every spot at the Alila Fort Bishangarh is a photo opportunity. From the towering turrets to the intricate architecture, the hotel screams of a strong personality.
Also read: Take A Tour With All Female Drivers On Jaipur's First E-Rickshaw Venture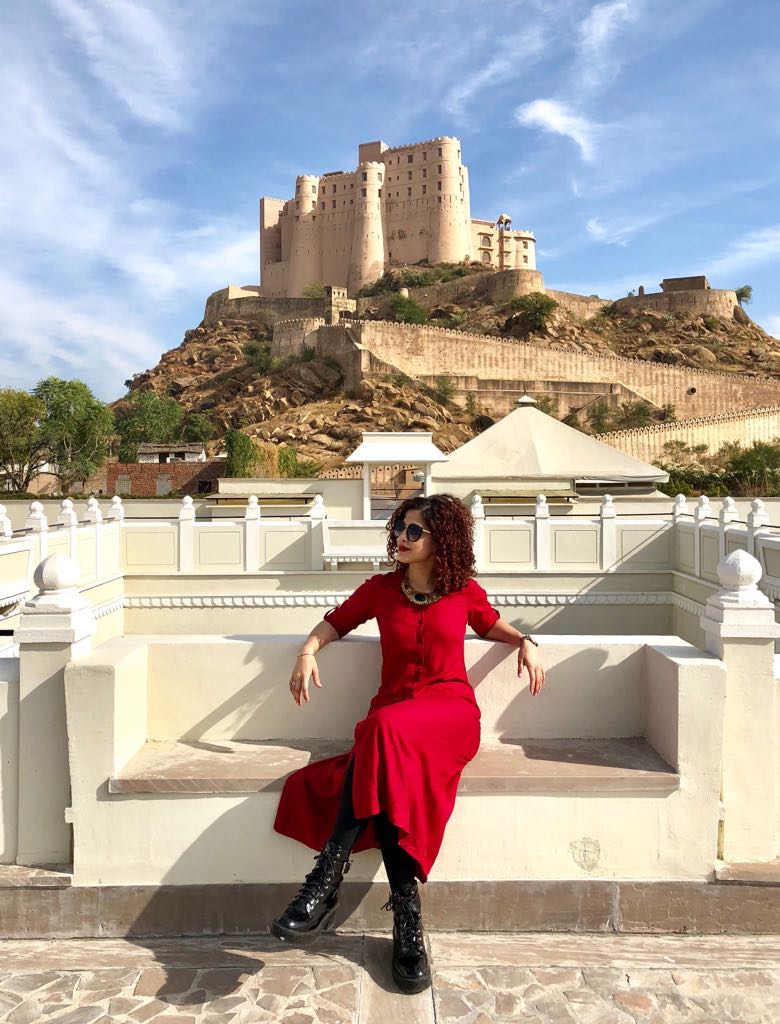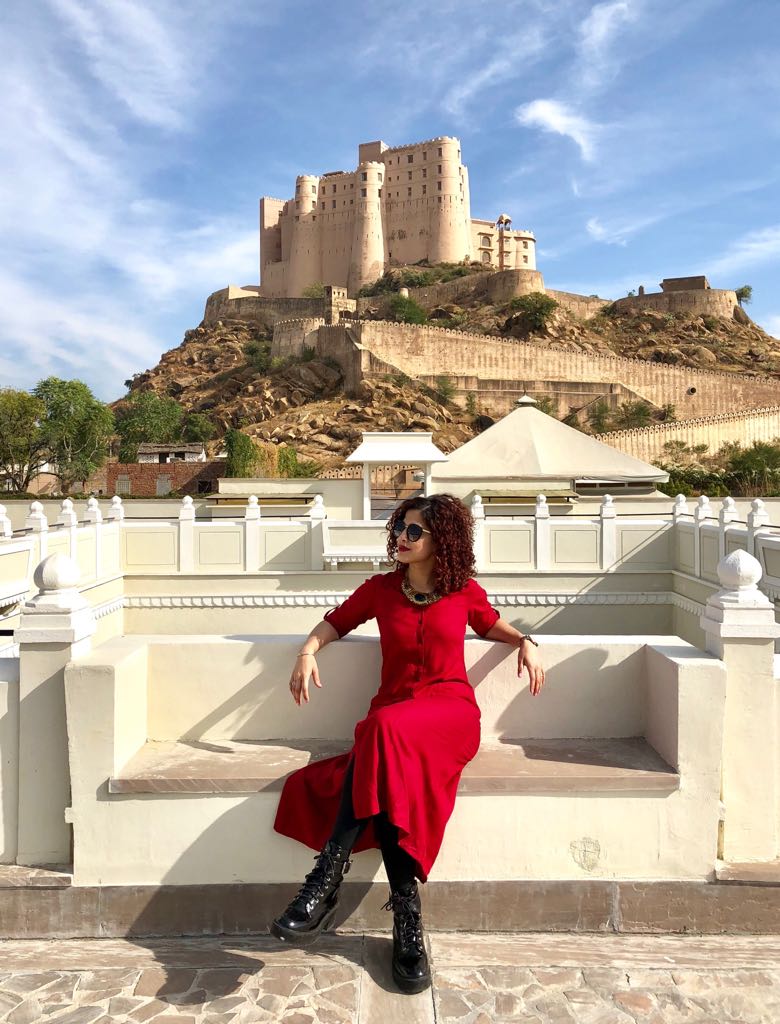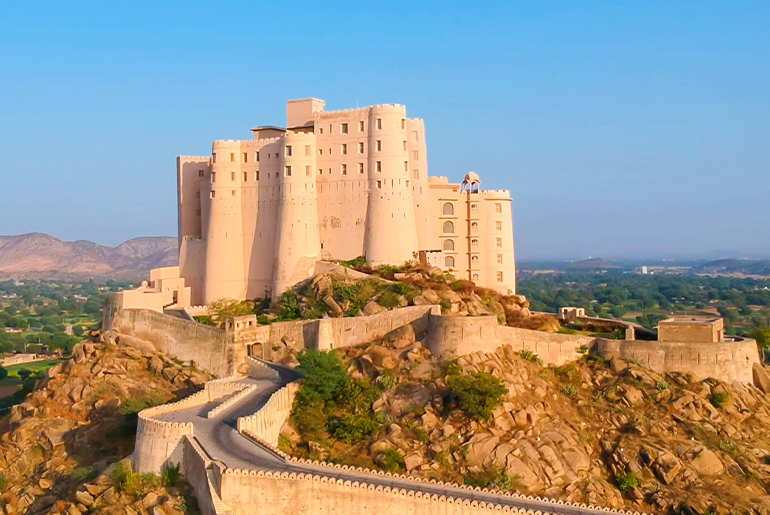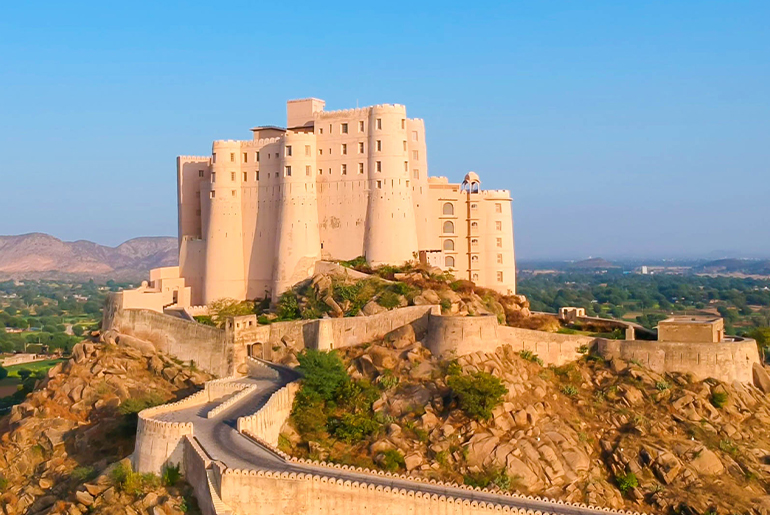 The Stay
If living life like a royal is on your bucket list, then read on. Alila Fort Bishangarh is the only 18th century warrior fort to be converted into a heritage resort. The resort has 59 luxury suites, 22 layouts and a spa in the dungeons. Add to it the fact that there are hidden staircases and you've pretty much landed yourself in one of the most thrilling resorts of your life. Built as an outpost guarding the kingdom of Jaipur, the fort was abandoned a decade ago. 
The suites themselves are done up in exquisite Rajput Gharana architecture and are extremely spacious. The two-metre thick ancient walls around the fort have openings for firearms and turrets (known as burjs) as battlements. Each of the 59 suites is individually created to capture the stunning views.
The Restaurants
Within the fort are four speciality themed restaurants, 'Amarsar', the speciality restaurant based on the Road Silk Route, 'Nazaara', an outdoor dining venue with spectacular views, 'Madhuveni', the bar & cigar lounge and 'Kachchawa Lounge' a champagne bar, coffee, chai and cakes lounge.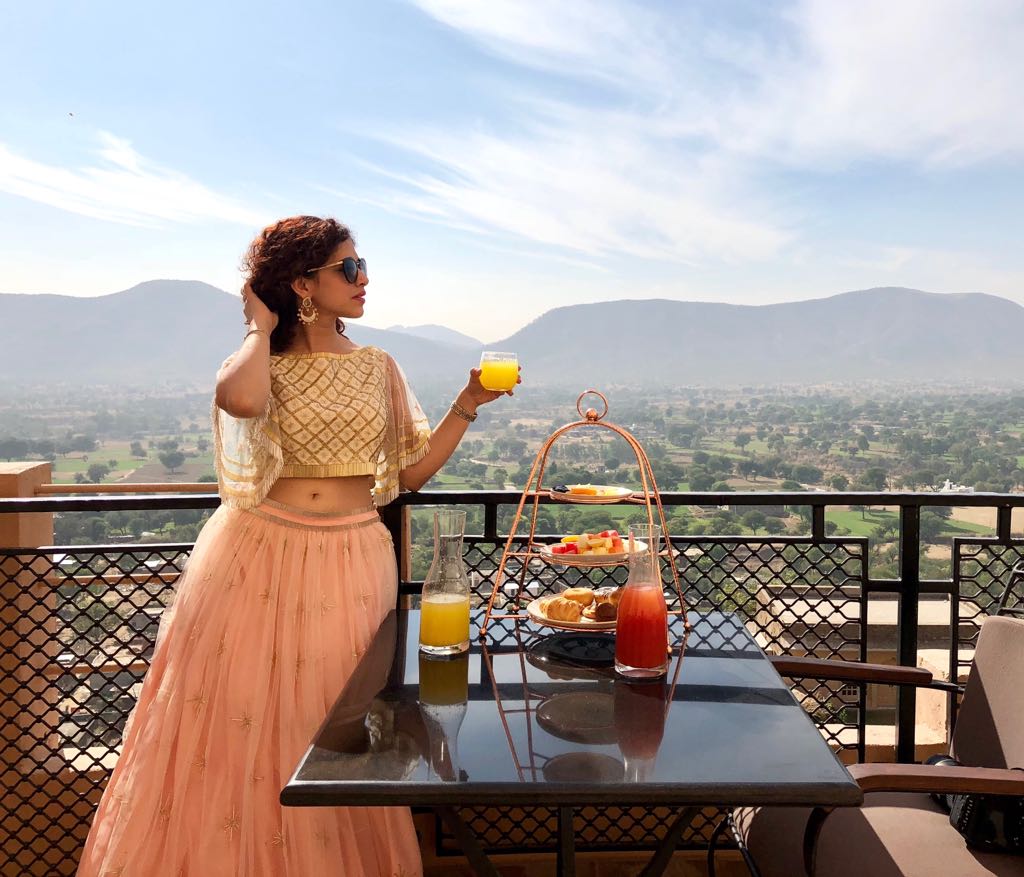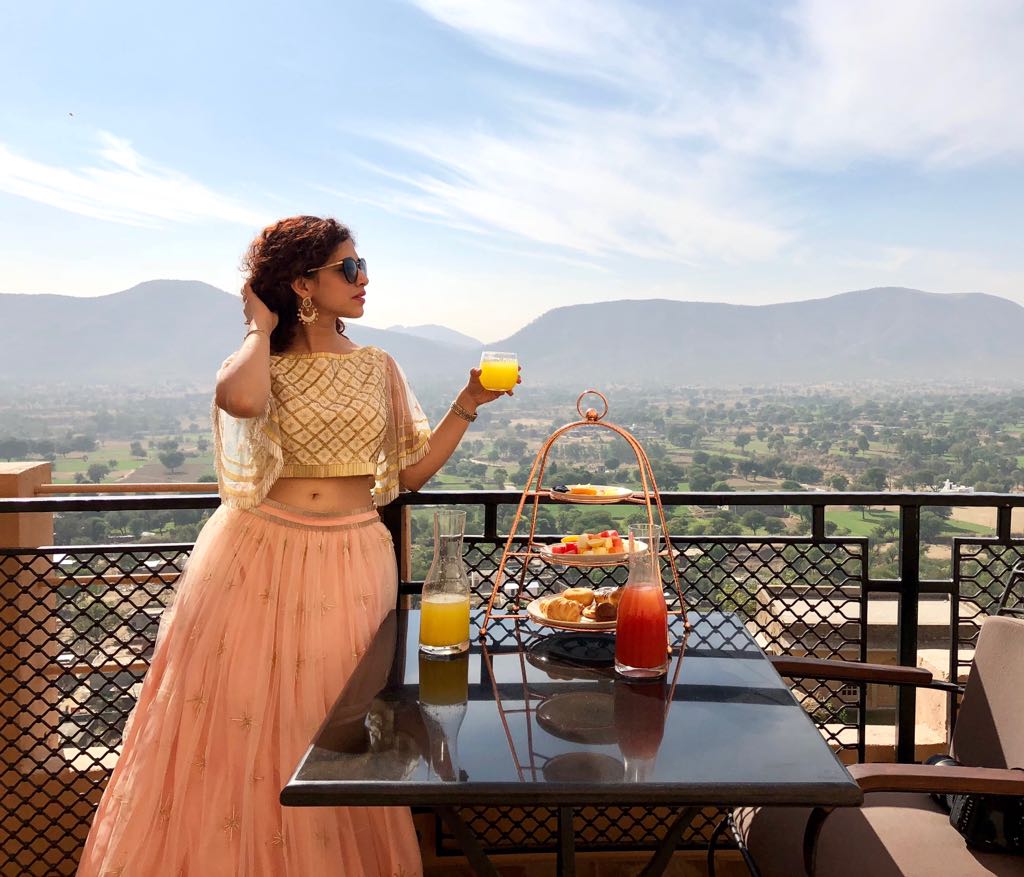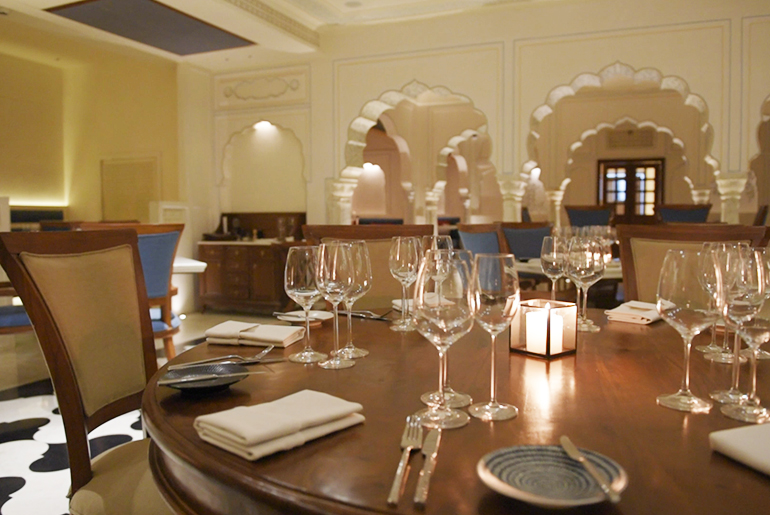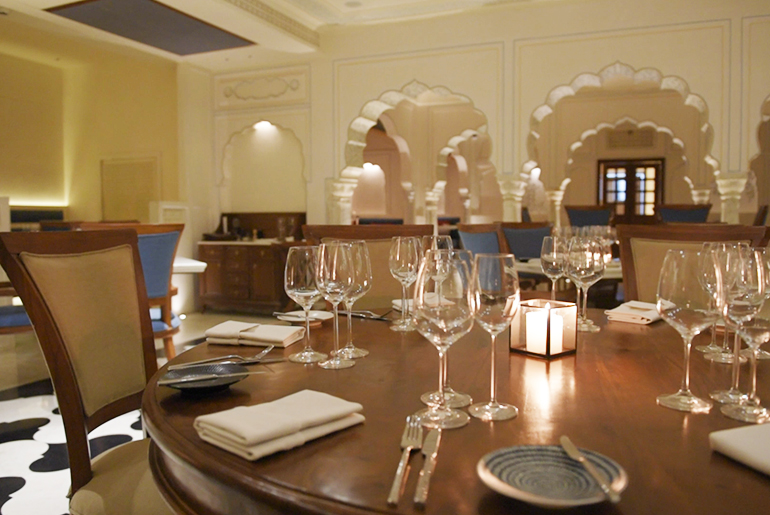 The food at Amarsar & Nazara has been specially curated by Chef Ranveer Brar. All the dishes are made with local produce and each one tells a story of deliciousness and flavour.
Down the hill, the 'Haveli' comprises the arrival courtyard, luxurious banquet lawns, the pool, pool terrace with
Mediterranean inspired farm-to-table restaurant, gym and a 'Play Alila' club for kiddies.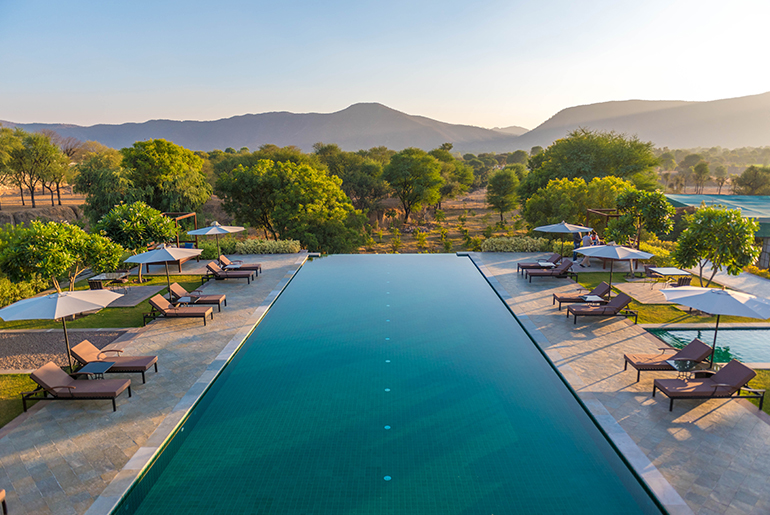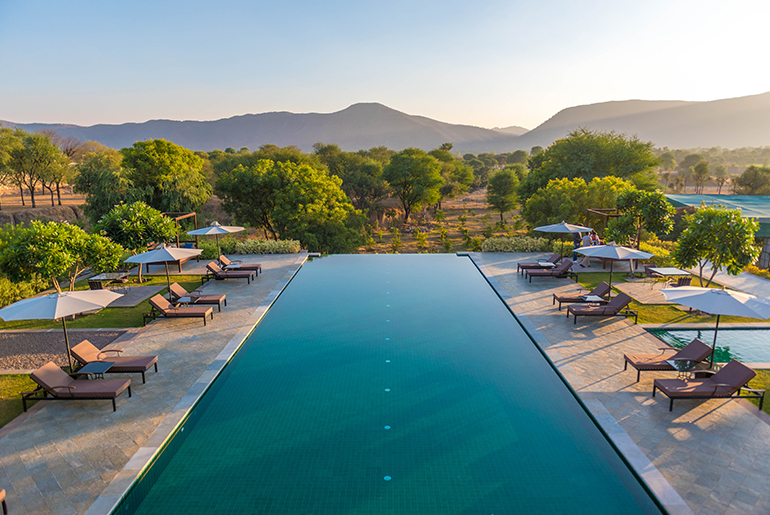 The Experiences
Alila is not just about the hotel and luxury. It gives you a chance to get up, close and personal with the locals. One of the experiences offered is the 'Journey To Discover Bishangarh' where you get a chance to experience the local life, culture and craft traditions of Bishangarh.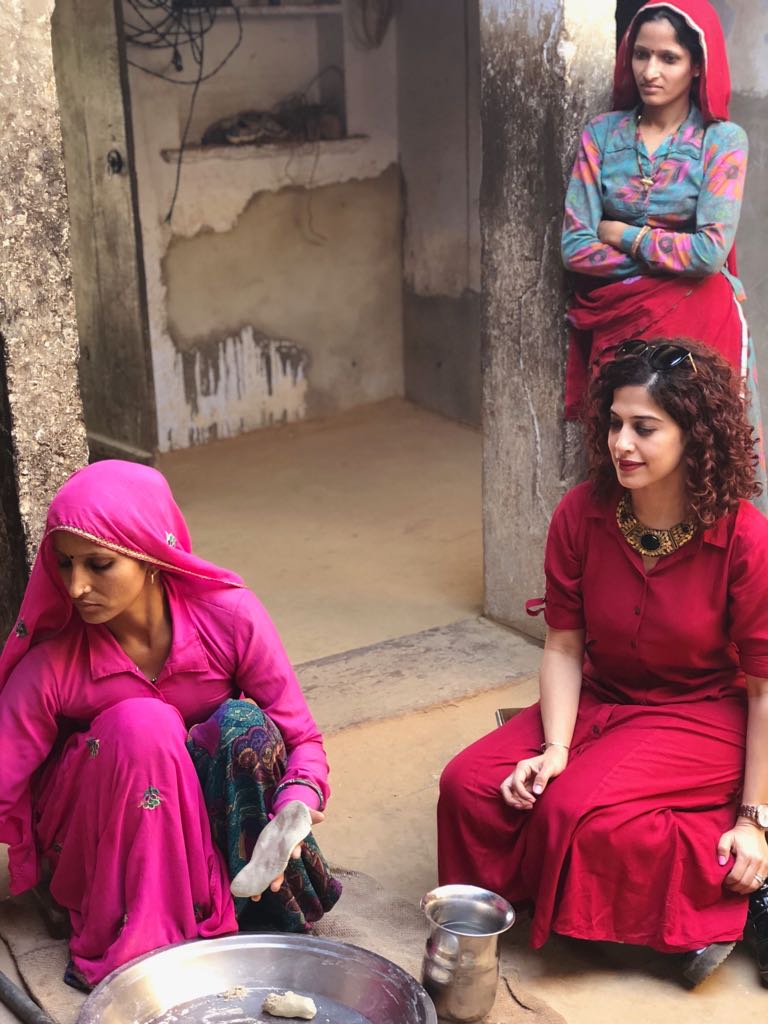 The day begins with a visit to the ancient Narsingh Maharaj Temple followed by a stroll through the streets of Bishangarh village that bustle with morning routines and activities. One of the highlights is that cup of masala tea with a
local family in their 150-year-old haveli.
Also read: The Kal Bhairav Temple In Ujjain Has A Deity That Only Drinks Liquor
Another great experience was the High Tea we had at 'Chatri' near the award-winning Gavya Amul Dairy with panoramic views of the Aravalli hills. If high tea, is not your cup of tea, try a camel ride through Bishangarh village and the
windswept dunes of the Aravalli range.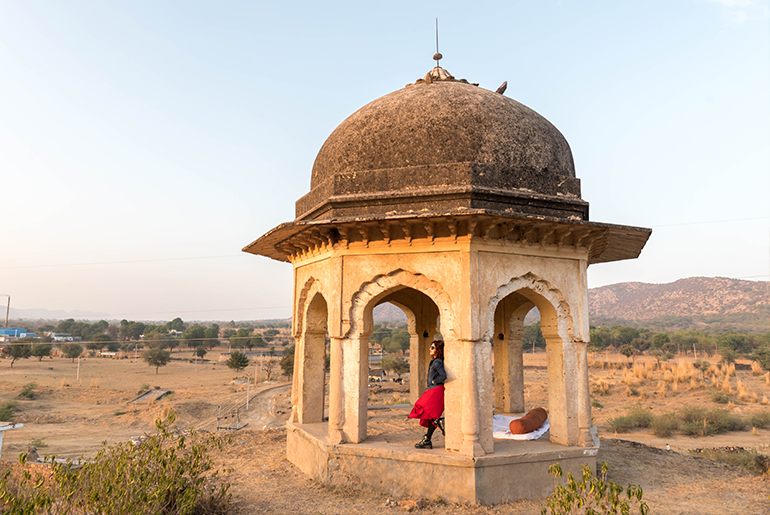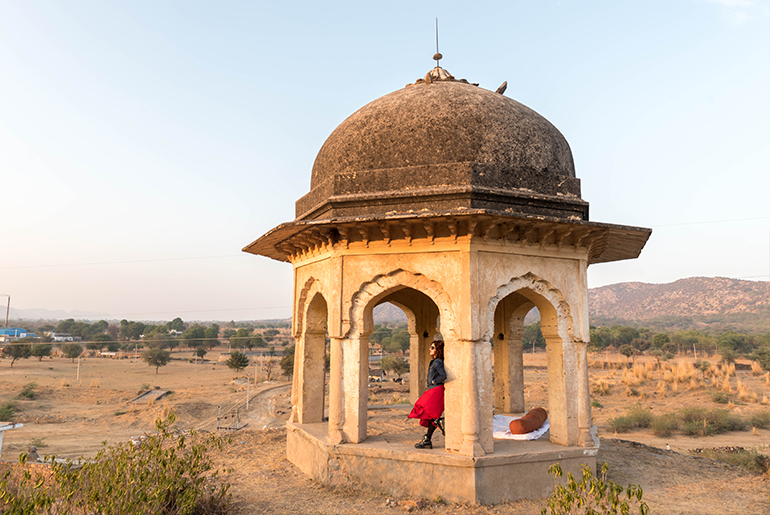 The only way to really experience a city is by interacting with the locals and Alila lets you do just that. Bishangarh in particular is noted for its unique style and exquisite workmanship of its handmade jewellery and carpet weaving. We visited the Radheshyam Jewellery shop, which has been handcrafting gold and silver jewellery for over three decades. Our favourite experience though was meeting the local women carpet weavers and just hearing their stories. You can even try your hand at the local chores like milking a buffalo or cooking authentic dishes in the rasoi.
Also read: 10 Destinations In India to Get All the Winter Chills!
Invoke your spritual side with a journey to Amarsar. Visit the beautiful Kalka Mata Mandir, attracting worshippers from near and far who climb the 500 or steps to the temple to pray for their wishes to be fulfilled. The 4 hour journey costs Rs 6000 per couple.
Take to the skies with a scenic 50-minute helicopter tour. You get a chance to soar above the Shahpura region, the
Aravalli hills and Jaipur in an aerial adventure of a lifetime. End this epic journey with a sumptuous high tea picnic in the hills.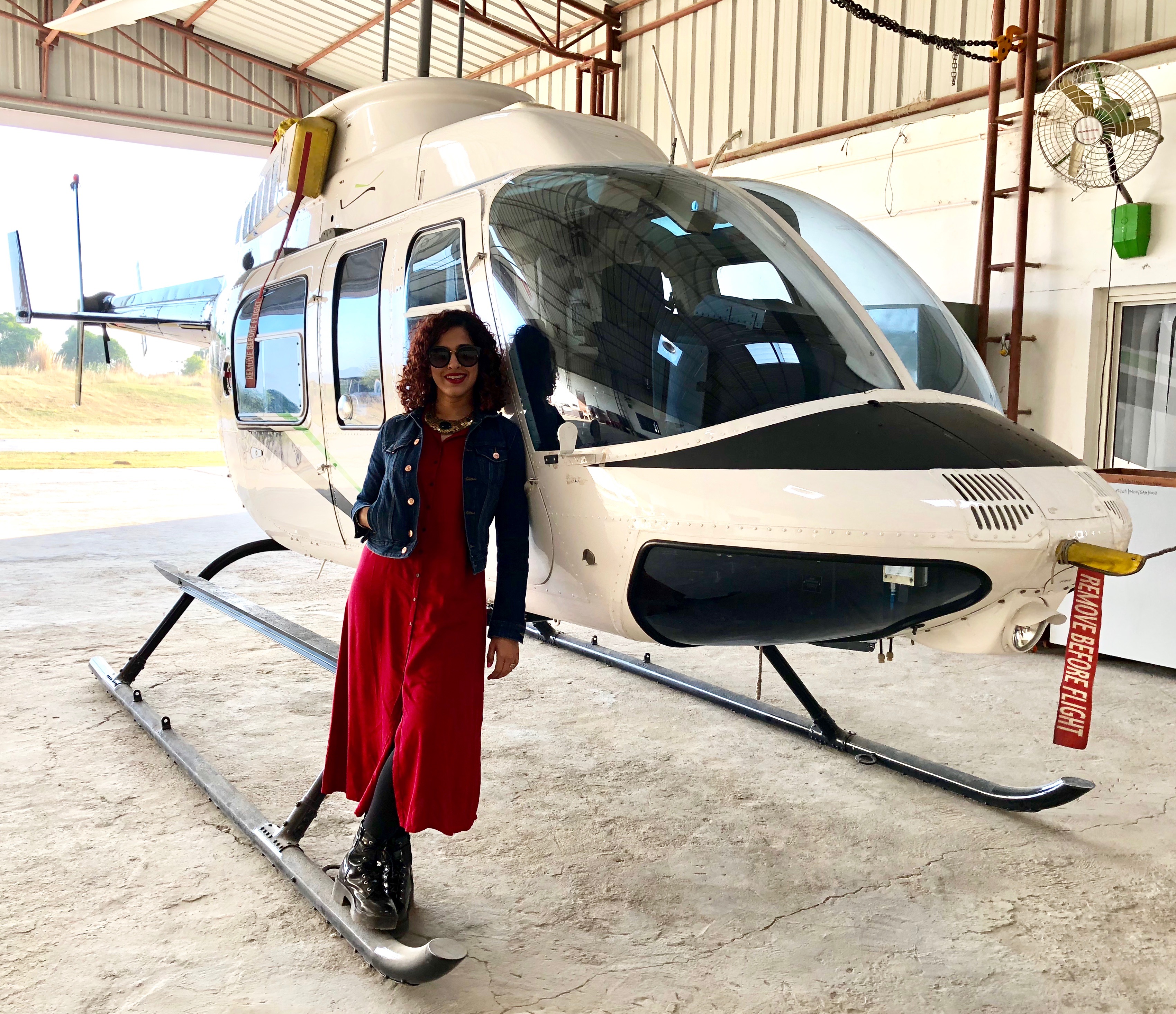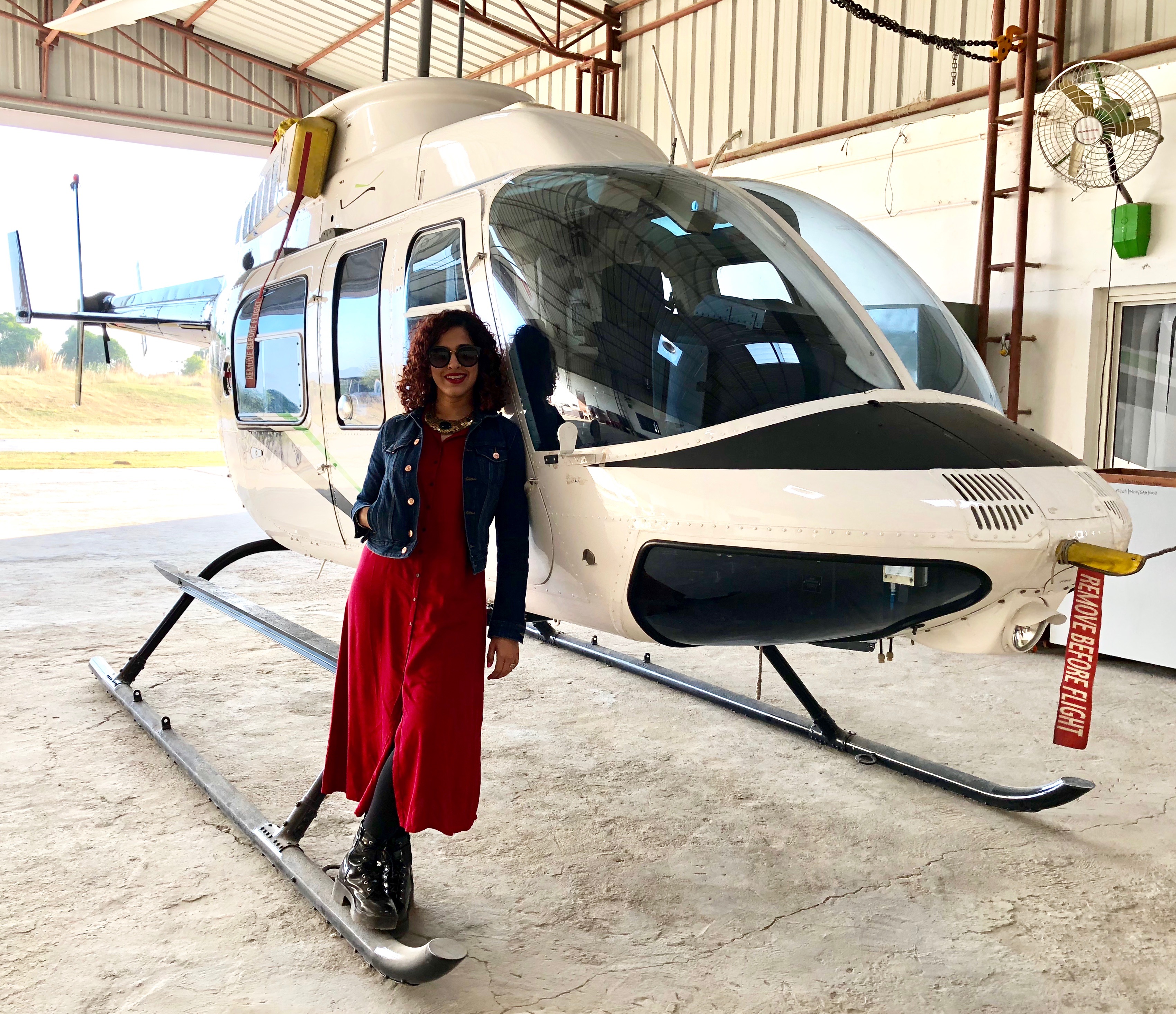 You can also go hot air ballooning for 4 hours over the Rajasthani landscape and get panaromic views of historical forts, hidden palaces and traditional villages.
Celebrate romantic time with bae with a 3 hour gourmet dining experience. Enjoy a personalised gourmet dining experience at the Spa Garden, Haveli Terrace, Kachchawa Deck or poolside under the stars. Another fun experience is learning to cook the traditional way and mastering the art of the 'braai', barbecuing deliciously marinated meats over an open fire by the poolside.
Also read: The Bullet Baba Temple In Jodhpur Is A Place Where A Royal Enfield Bike Is Worshipped
The Spa
Spa Alila at Fort Bishangarh offers guests unique and customised spa experiences in an opulent and authentic environment. A variety of indulgent and rejuvenating spa treatments are combined with personal consultations given by friendly and intuitive spa hosts. Spa Alila fervently believes in using only natural products for spa therapies and all products are handmade using pure, natural ingredients. In addition, the spa offers a range of yoga classes for guests who seek to invigorate their senses, along with a variety of self-care recommendations to maintain a balanced sense of well-being. The charming interiors and warm ambient lighting of Spa Alila, together with soothing scents of essential oils, offer guests a comforting prelude to their treatments.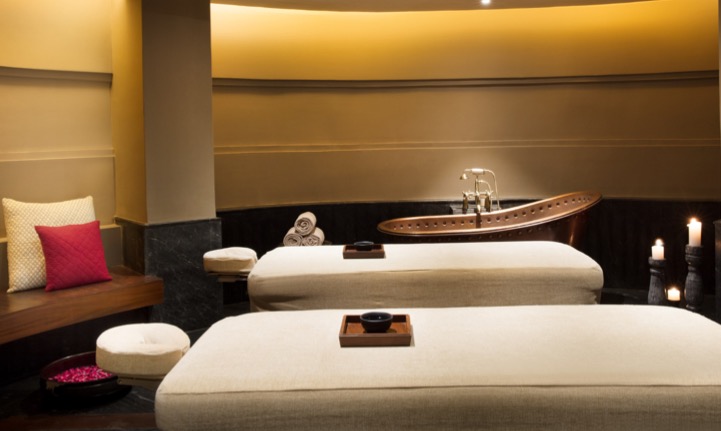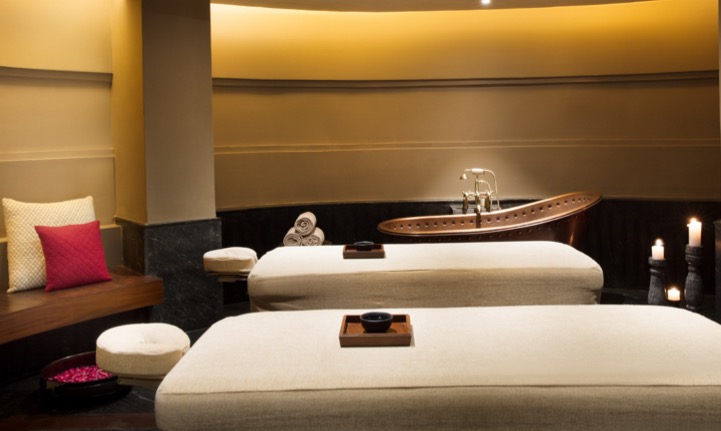 Celebrations
Weddings:
Live the dream of a fairytale wedding amid the sublime splendor and romance of Alila Fort Bishangarh. Enjoy the exclusivity of having the whole resort to yourselves, ensuring undisturbed privacy and undivided attention for you and your guests. Enchanting indoor and outdoor locations play host to every meaningful ritual, and that magical moment when two lives entwine, surrounded by love and the magnificent Aravalli hills at one of the most magical wedding venues in Jaipur. Every detail, from dining and decoration to photography and entertainment, is exquisitely tailored to create a spectacular once-in-a-lifetime celebration that's everything, and more, you could imagine.
Also read: 10 Best Resorts In India To Plan A Destination Wedding
Meetings:
In the style of Shahpura royalty, Alila Fort Bishangarh provides a majestic locale for grand meetings and celebratory events and has gained a reputation for being amongst the most preferred conference venues in Jaipur. For unforgettable and authentic experiences, we provide 21 options in creative spaces, coupled with state-of-the-art technology and uniquely tailored services brought to you by experienced Event Curators.
Location
Located at Bishangarh Village in the Jaipur District, barely 6 km off the Delhi-Jaipur National Highway, Alila Fort Bishangarh is easily accessible from both Delhi and Jaipur. It is 180 km (3 hours) from Indira Gandhi International Airport, New Delhi
while it is only 55 km (1 hour) from Jaipur Airport. Amber Fort is only 45 minutes away and Bishangarh is a good base to
explore Jaipur's innumerable tourist attractions.
Deets
Address: 
Off NH-8 at Manoharpur, Bishangarh Village, Jaipur, Bishangarh, Rajasthan 303103
*Kamiya Jani's wardrobe by Sania Shroff*
*This is a sponsored post in association with Alila Fort Bishangarh*