Dubai and its glamorous lifestyle is enough to make anyone want to pack their bags to experience its blingy life. And giving us some major FOMO is the reality TV show on Netflix, Dubai Bling. On the latest episode of Curly Tales Middle East Sunday Brunch, Kamiya Jani, our Editor-in-Chief got conversing with Safa Siddiqui. The fashion icon spilt the tea about some exclusive Dubai Bling gossip. Here's what she had to say about Bollywood!
Safa Siddiqui Loves Bollywood!
Safa Siddiqui confessed to being a Bollywood fan on the latest episode of Sunday Brunch. She admitted, "I know all the movies basically. I am big, big fan of Deepika and Katrina. I just love Bollywood movies, they're a bit long and you do need a break, but I love them". Besides being an ardent fan, she also admitted to having taken kathak dance classes. In fact, she was into Indian culture, music, movies, and food even before meeting her husband.
Also Read: 'I Am The Company' Says Zeina Khoury Confidently & We Got The Chills | Curly Tales
How Did Dubai Bling Happen?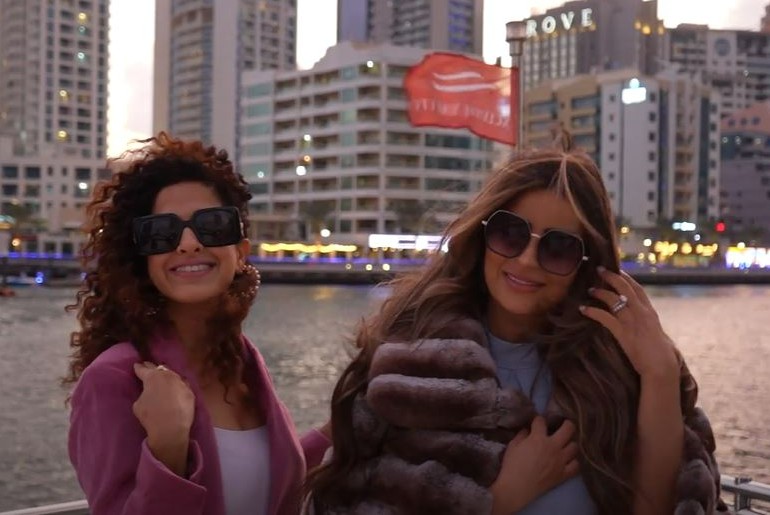 Besides talking about her love for Bollywood and Indian culture, she spilt the tea about how Dubai Bling came to happen for her. While the show was indeed real, she was actually approached by her friend, Zeina Khoury, asking her if she'd want to be a part of the show. And now, after the show, she admitted that there are no laidback dressing days anymore. Definitely the best-dressed cast member and a true fashionista, you will certainly not find her slipping.
But that's not all she said, if you too are curious about all the juicy gossip, then make sure to watch the entire episode on YouTube.
Pic credits: Internal