Juice World is a favorite hang out in town, which makes freshest juices, falaudas, fruit salads and fruit bouquets. The cafe is currently open in three branches across the UAE- two in Dubai and one in Sharjah. Juice World whips out more than 200 varities of juices, perfect to beat the summer heat. We dropped by to taste some of their signature juices and here's what we recommend you must try.
Also read: This Hidden Gem In Sharjah Serves Mouth-Watering Kebabs For Just AED 3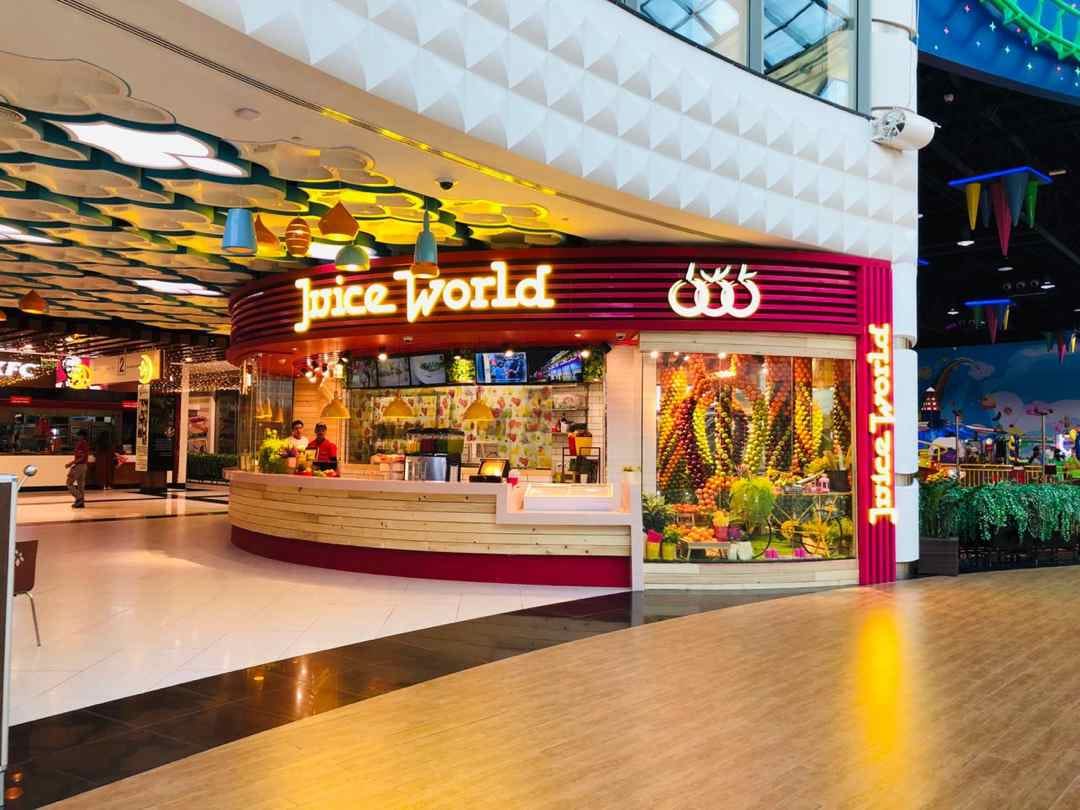 What's On The Menu?
Juice World serves a host of snacks and over 200 varieties of juices. Pick from evergreen favorites like watermelon, minty lemon, guava, kiwi, grapes, and apple or opt for something new and whacky. If you wish to experiment, there's a lot in store. Juice would offers over 10 different varieties of Mojitos. These come in strawberry, kiwi, orange, green apple, pineapple and many other fruity flavors.
There's also a special section offering vegetable juices like carrot, and cucumber. Besides, there are other signatures juices that come in concoctions you might have never tasted before. How about a cocktail of apple, beetroot and carrot or pomegranate with beetroot? Well, if you're not up for the specials, move over the signature shakes. Chocolate lovers are in for a treat as there are over 10 chocolate milkshakes you can slurp up. From the good old chocolate milkshake to Oreo Karzee, Nutella Kunch, and Kinder choco, you can pretty much savor all your favorite chocolates as milkshakes. The choco shakes come in small, medium and large sizes. Some of the juices come in small, medium, large, X-large, 1 liter, 1.5 litre, 5, 10 and 20 litres.
Milkshakes and juices aside, Juice World also offers fruit salads and fruit creams with ice cream, fresh cream, honey and caramel. There's also a snack menu offering sandwiches, burgers, and shawarma. So team your juices and shakes with a burger or sandwich and make a complete meal of it.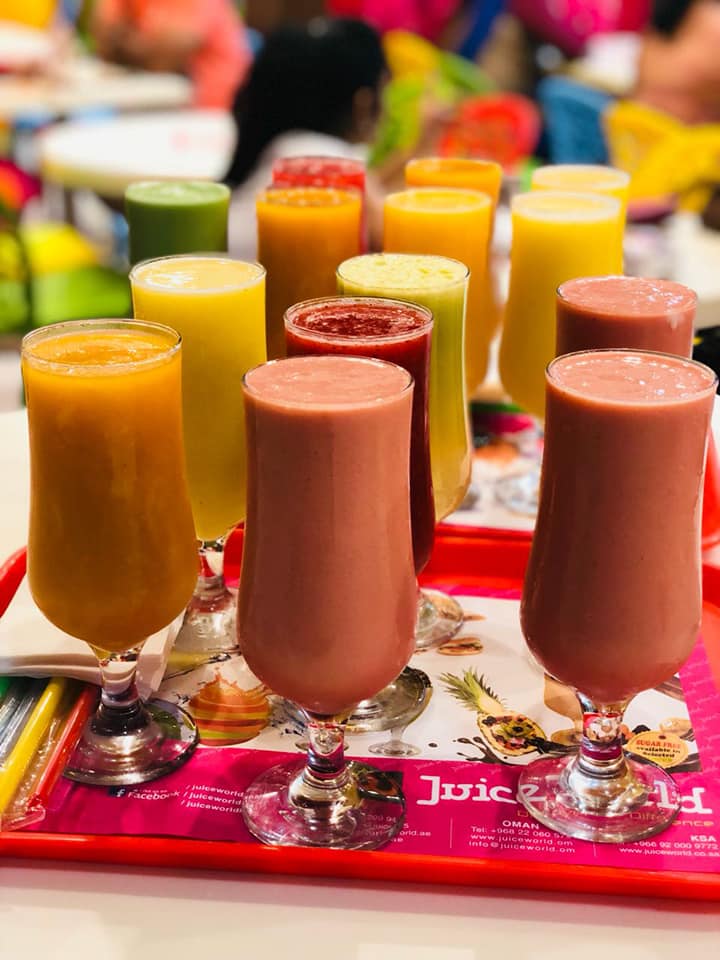 Deets
Location: Al Rigga, Qusais, Sharjah, 
Timings: Saturday – Wednesday: 10am – 3am, Thursday – Friday: 2pm – 3am
Contact: 04 2246311