Under 140 Characters
Japan's latest ultra-luxurious sleeper train, the Train Suite Shiki-shima has already made its debut and we can't wait to be on it.
What Is It?
Train Suite Shiki-shima is a new luxury sleeper train operated by the East Japan Railway. It is an experience of a lifetime with two to four day itineraries around Eastern Japan. It is like a boutique hotel on wheels and certainly not a commuter train.

The vessel is a work of art with its extremely gorgeous golden exteriors but the real feeling is inside the train.
What's In It?
The train is designed by Ken Okuyama who is known for his work with Porsche, Ferrari and also Maserati.
There are two observatory cars at either end of the train that provide an uninterrupted view of eastern Japan's forests, fields and coastline through two glass-walls.
The lounge in the train is inspired by the forest having curved gold-metal "branches" lining the interior walls. It has its own piano bar and a very feeling of 'a quiet forest' evoked by the walls and windows. Also, there are two observatory cars at either end of the train.


There are 17 private suites – two signature deluxe suites and 15 standard and also deluxe rooms. Each one of the three room types — suites, deluxe suites and the Shiki-shima suite — feature private bathrooms and showers, plus extra-wide windows for watching the world go by.
Oh! And they are more spacious than a lot of Tokyo apartments too.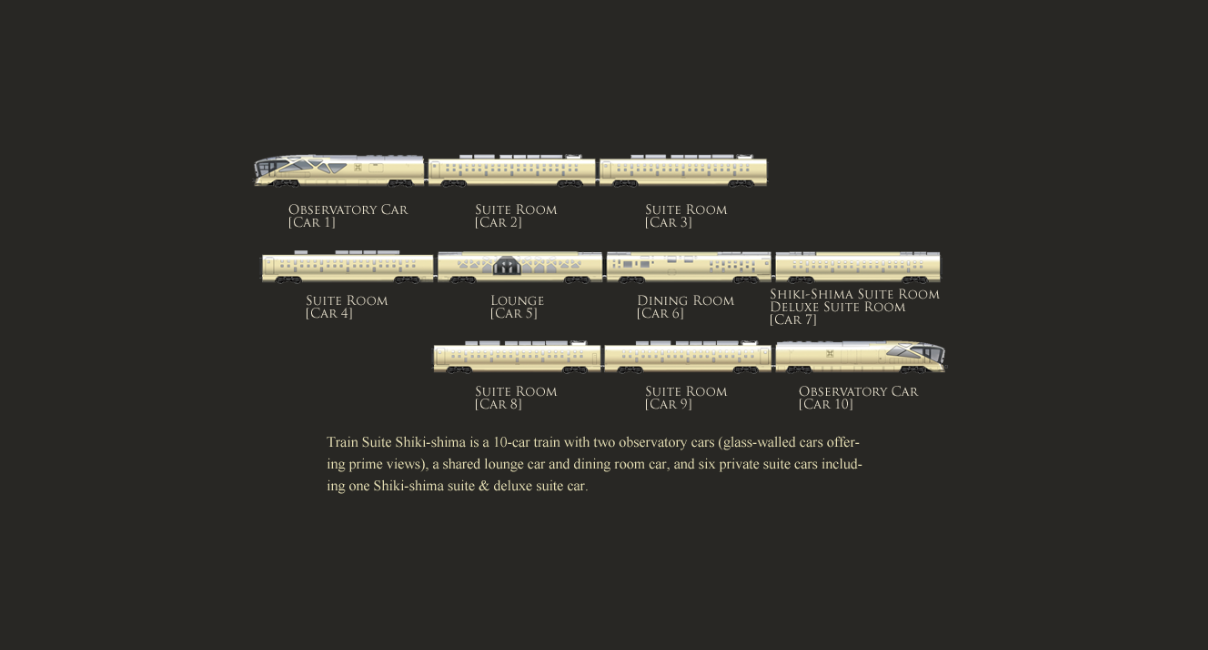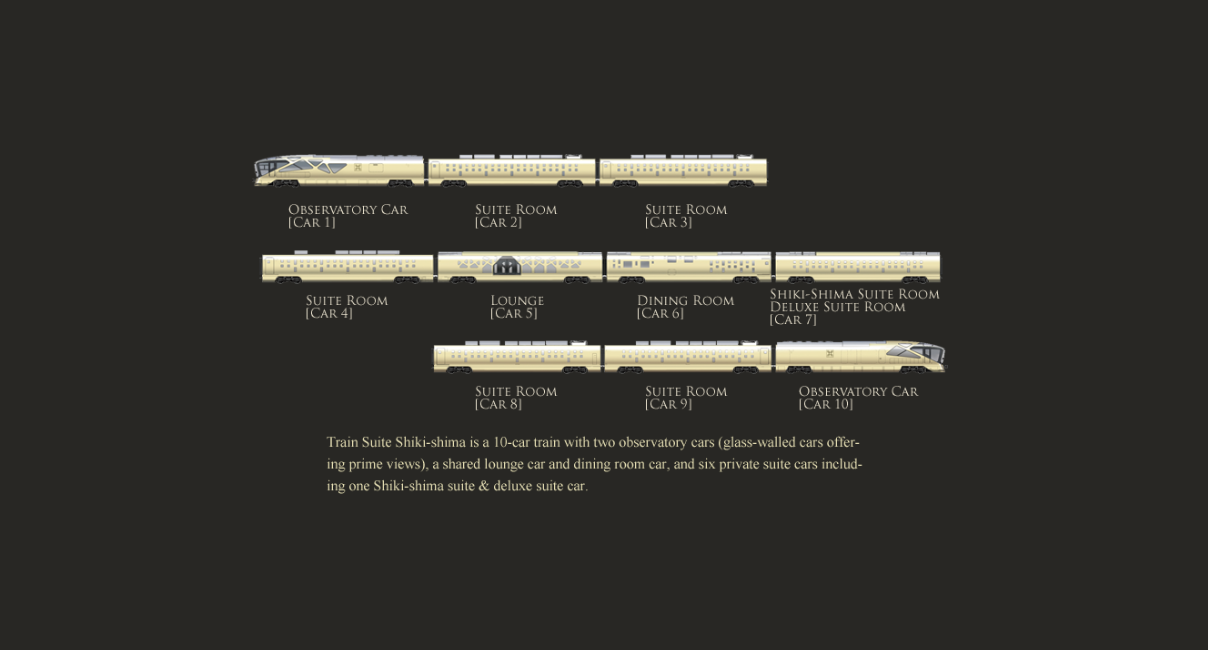 What To Eat?
Devised by Michelin-starred chef Katsuhiro Nakamura, the elegant restaurant car is complete with half-moon-shaped tables, artisan lacquerware and custom designed cutlery. It serves French-inspired menu with ingredients and culinary style of the regions through which the train passes.
They say it is "traditional Japanese aesthetics with a futuristic spirit."


What Else?
Shiki-shima has its own signature tune called the "Train Suite".
Potterheads, you will be exhilarated to hear that there is also a Harry Potter-style Platform 13 1/2 which has been built at Tokyo's Ueno Station for Train Shiki-shima's exclusive use.
Oh! And a sad part is that, that as the new service has gotten so popular, those who want a ticket to ride will have to fill out an application rather than simply purchase a fare. A lottery system helps select the lucky few to get this experience.


How Much?
A double-occupancy suite costs JPY 500,00 (approx INR 2,85,000 onwards).
Also, marking the arrival of Shiki-shima is the fact that Japan now has a growing trend for slow but luxurious rail travel. So, I just can't wait to get a peep into it. Can you?
LIKE Curly Tales  on Facebook | Instagram | Twitter
You can subscribe to our newsletters