Oh yes, it's official!
Season 5 of Koffee with Karan is here! Moreover, the season of gossips, spats, and controversies of the B-town is back with a glamorous guest list! Season 5's first set of guests is Dear Zindagi co-stars Shahrukh Khan and Alia Bhat. The first episode featuring the duo's sizzling chemistry airs on November 6 and you don't wanna miss it. Why? Keep reading to find out!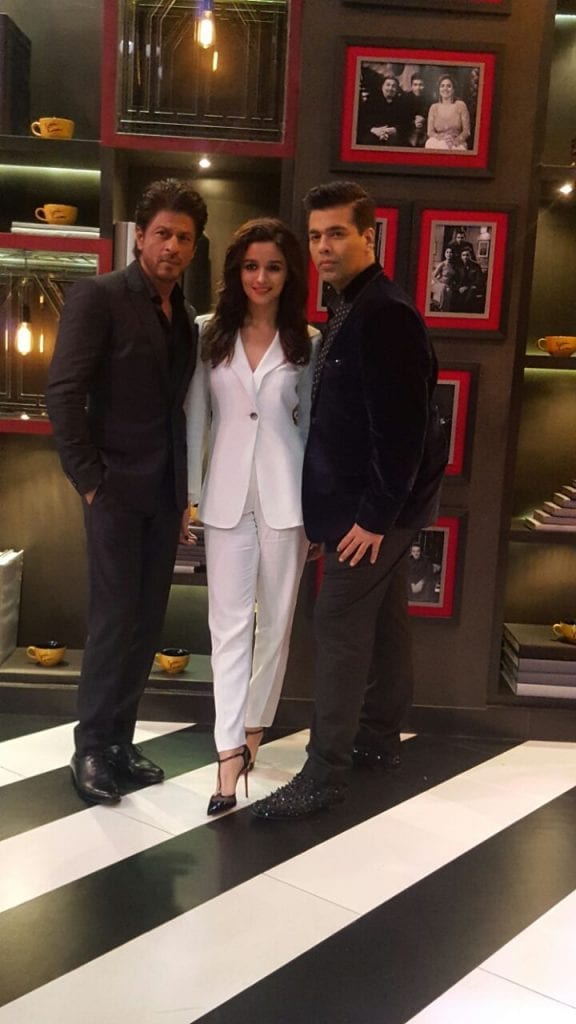 What's New?
Karan has introduced an additional fun element to the show. If you liked the rapid fire and general knowledge quiz, you are absolutely going to love this one! Want to know more? We'd tell you now but after that, we'd need to kill you! Besides, we'd like to keep it a surprise for you.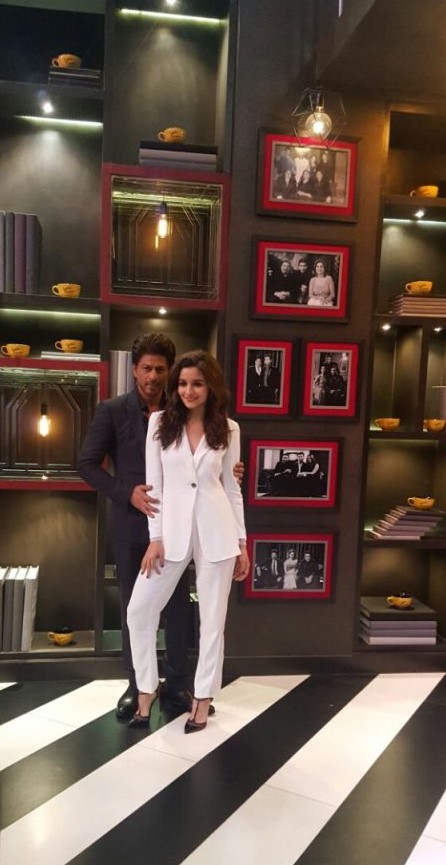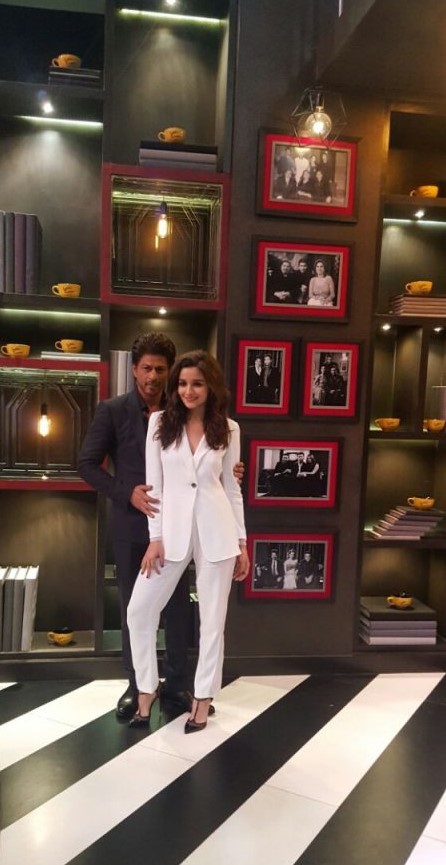 As a matter of fact, Alia (23), who is half of SRK's (51) age has really upped her ante this time around. She is not only looking her best but is also managing to give the right answers to most of the general knowledge questions asked. All we can say is that she is quite a sport, despite being ridiculed last time around.
In either case, do you think SRK's wit will win Karan's coffee hamper or will the charming Alia take it all? Tell us about it in the comments below.
Season 5 Guest List Sneak Peek
Our sources suggest the guest list this time around is rocking and better than ever before. We hear that Ranbir Kapoor & Ranveer Singh will be on the show together. Can you believe it? We are seriously looking forward to this one!
Not just that, Mrs. Funny Bones, Twinkle Khanna, is coming too, with her hottie hubby, Akshay Kumar. Buddies Arjun Kapoor and Varun Dhawan are also expected to rock the show.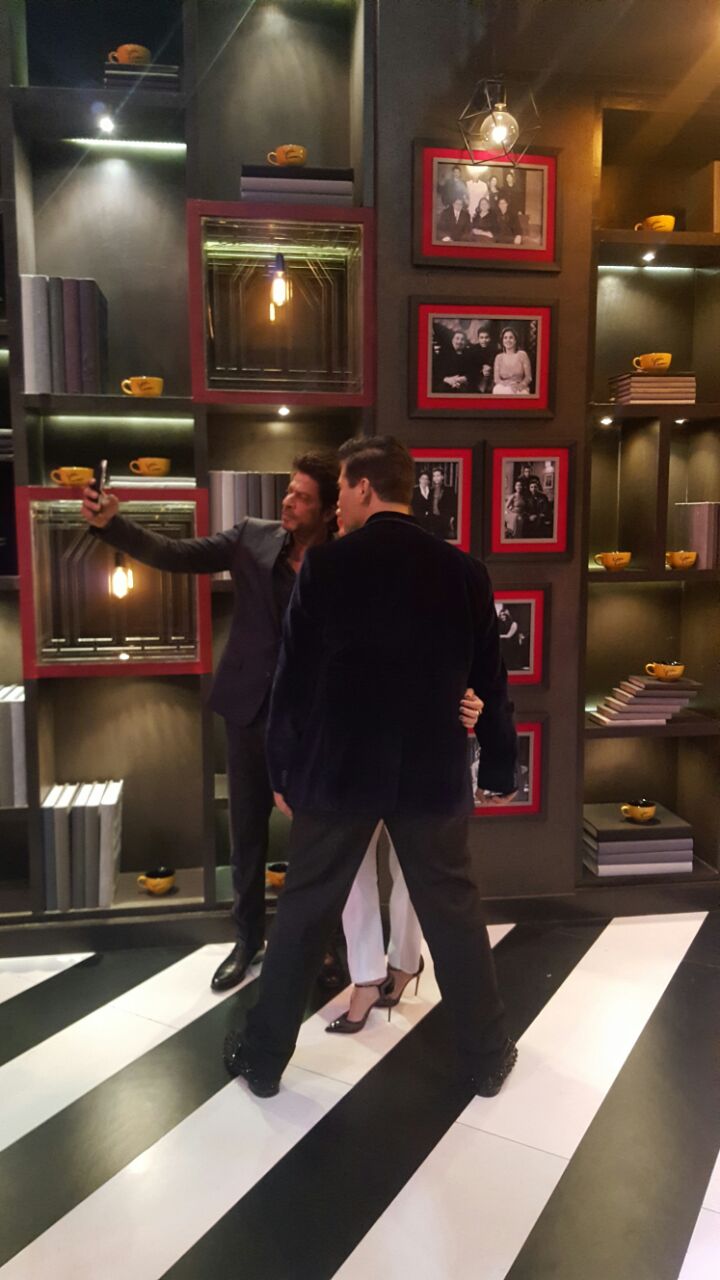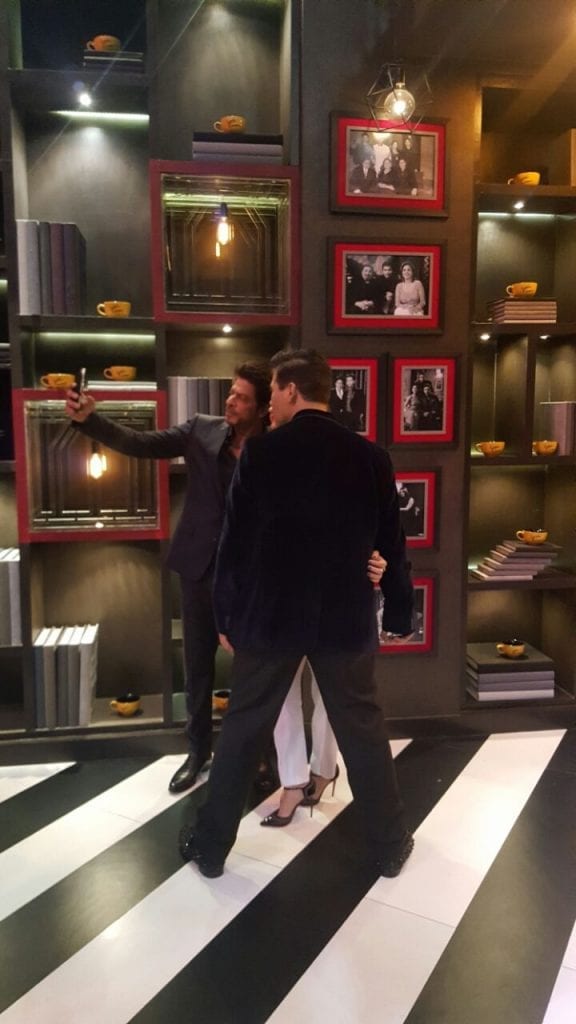 Preggers Kareena Kapoor is anticipated to make an appearance with the stylish Sonam Kapoor. The "virgin" Salman Khan has confirmed his participation as well but with whom? We are yet to find out.
Why You Don't Wanna Miss This One?
Overall, things are seriously heating up this season. Will the uninhibited chatter between Karan and his celebrity guests lead to gossips, spats and controversies in Bollywood? Only time will tell! In the meanwhile, check out some pictures clicked on the sets.

Share your thoughts with us in the comments below!