Health and sustainable living on your mind? Then, you're at the right place! Lacnor and Oasis, the leading brands of National Food Products Company (NFPC), have teamed up to launch 'Small Voice, Big Difference' – a campaign that focuses on sustainability and health.
As a market leader, Lacnor continues to be a pioneer in developing innovations and taking steps towards a healthy lifestyle for its consumers through its natural and healthy products. Lacnor, as a leading Dairy and Beverage brand, brings to people the best of nature through a wide variety of juices that are selectively sourced from where fruit trees naturally thrive, along with highly nutritional dairy products that are exclusively sourced from grass-fed cows in New Zealand. The Healthy Living and 100% Juice range aim to improve health and wellness with no added sugar. Lacnor also offers low fat and sugar reduced variants within its flavoured milk range.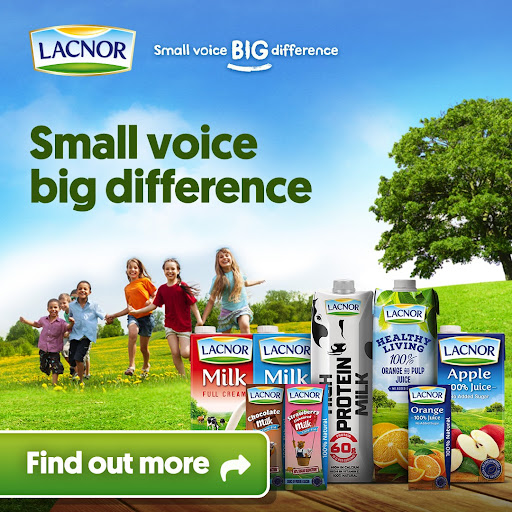 What Is The 'Small Voice, Big Difference' Campaign?
Earlier, Lacnor and Oasis ran the campaign during the holy month of Ramadan. The campaign turned out to be a huge success and received over 18,000 registrations and 2,000 unique pledges from people all over the UAE, committing to a sustainable and healthy future.
In fact, Oasis became the region's first to introduce water in paper based packaging, in a bid to save the planet and lead the way to a greener future.
Now, Lacnor and Oasis are back with yet another campaign, but with a slight twist. This time, 'Small Voice, Big Difference' is targeted at kids. Well, who better to talk about the future, than kids! Lacnor and Oasis focus on purpose driven initiatives, with an aim to drive positive behavioural changes in our community, in order to make our future healthier and sustainable for generations to come.
Through the campaign, kids in the UAE can share their innovative ideas and win big rewards. The best ideas will then be selected by a professional jury and the winners will be supported to bring their ideas to life. As a reward, kids will receive aid for education, sports, science and other extra-curricular lessons. Kids in the UAE between 6-16 years can apply, share their ideas and participate in building an exciting tomorrow for our country.
How Will The Campaign Help Kids?
By participating in the "Small Voice, Big Difference" campaign and sharing their ideas, kids will get a chance to win school tuition fees, annual subscriptions for sports, science, and music lessons.
And that's not all! For the first time in the UAE, kids will also get a chance to become members of the Oasis Kids Environment Council or Lacnor Kids Health Council. The Professional Jury, which includes the Sharjah Education Council, Dubai Municipality Environment Department, Dubai Municipality Food Safety Department, Emirates Environmental Group and Bee'ah, along with Lacnor & Oasis teams, will select the best ideas and help bring them to life.
Lacnor Kids Council for Health and Oasis Kids Council for Environment will work in the upcoming period on exciting and purposeful initiatives across the country, to help drive a sustainable and healthy future in the UAE. Please visit lacnorkidscouncil.com and oasiskidscouncil.com to register NOW!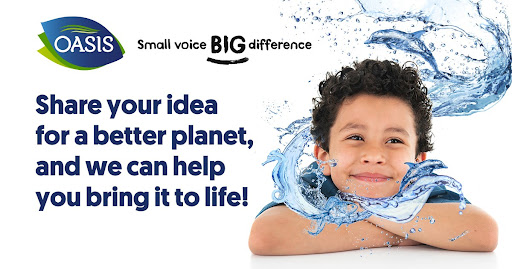 How Can You Participate?
You can participate in the campaign in four simple steps:
1. Buy specially marked packs of Lacnor or Oasis
2. Scratch and scan the QR code & register
3. Share your idea with Lacnor and Oasis on Instagram, in a video format
4. Kids in the UAE between 6-16 years can apply
Follow @lacnorarabia and @ouroasisuae on Instagram, register your ideas now and watch them turn into reality!