Under 140 Characters?
Dubai being Dubai is going to bring Mars down to earth. A Mars Simulation Centre is the new thing everyone is looking forward to.
What Is It?
Why go to Mars when it is coming to earth? United Arab Emirates is simulating Mars in a 140 million dollar project. This Mars Simulation Centre is slated to be a viable and realistic model to simulate living on the surface of Mars as quoted by the local government.
It is supposedly going to span across 1.9 million square feet and is going to be the largest of its kind in the world. There is no timeline for the construction of this Mars Science City but the plan calls for an entire team of astronauts to spend an entire year living in the simulated city after its construction.
Also Read: The Black Diamond In Dubai Costs ₹52,300 & It's An Ice Cream Scoop
World renowned architect Bjarke Ingels who is also the founder of BIG Study which is a famous architecture firm, has been assigned by the United Arab Emirates government for the same. The prototype of Mars city in the desert is nothing but stunning.
What's In It?
For anyone interested in Sci-fi this is quite an alluring project with interconnected domes and several labs for food, energy and water. Living on the red planet will no more be a dream. There is also a museum in the prototype in which visitors could learn about the achievements in space exploration.
Also Read: Raffles Dubai Does The Most Expensive Facial In The World With 24-Karat Gold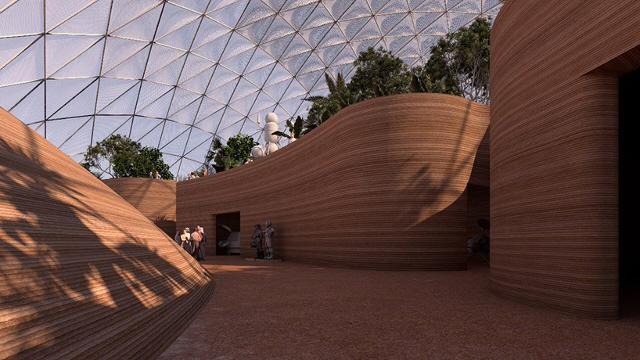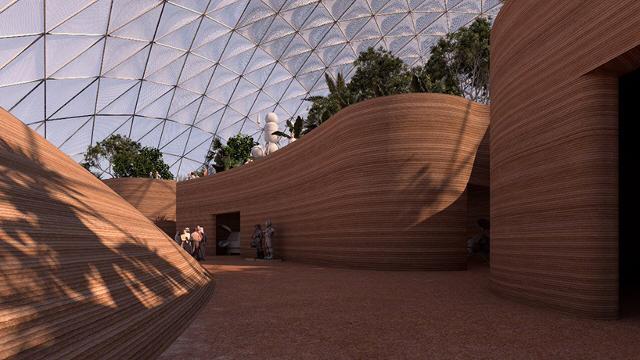 The ceiling would be made of materials that can block solar radiation. The radiation is much stronger on Mars than Earth because of the absence of an atmosphere on the planet. The walls would be 3-D printed and the crops would grown under LEDs stacked trays in a climate controlled environment, on which research is on.
Also Read: Live Underwater in Dubai's 'Floating Seahorse' Homes For USD 1.8 Million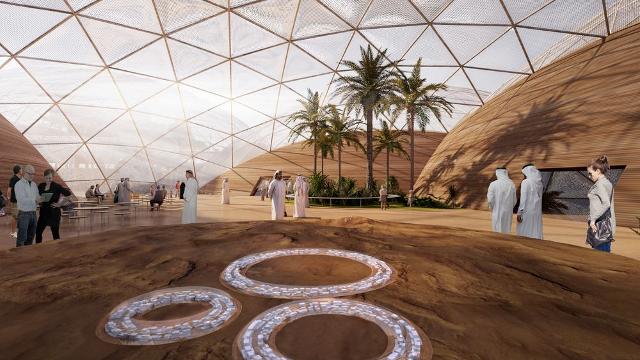 The Mars City is expected to have a giant greenhouse to test agricultural techniques. Laboratories designed to explore how to store food and generate electricity.
Well! Doesn't this all sound so dream-like or is it really that we're going to Mars soon?
LIKE Curly Tales on Facebook | Instagram| Twitter
You can subscribe to our newsletters