Most of us are cribbing about being glued to our homes, unable to travel- right? If you thought your life was terrible, feel better reading what happened to Peri Abouzeid and Khaled Mokhtar. The couple went on a honeymoon to Maldives and have been stuck there for two months now. What had to be a 10-day honeymoon now turned into two months of nightmare with sky rocketing credit card bills and a desperate attempt to hold on to their jobs.
Also read: Covid 19: Dubai-Based Indian Couple Get Stranded Maldives While Honeymooning
Honeymoon Turns Horror
Peri and Khaled, from Egypt got married on March 4, and left for Cancun in Mexico on March 8. Like most newly weds they had planned a lavish honeymoon- from Egypt to Mexico to Istanbul and then to the tiny island nation of Maldives, where the couple are still stuck on a never-ending honeymoon. It was in the last leg of their travel- from Istanbul to Dubai on 19 March when the couple got a rude shock. They learnt that Dubai had suspended all flights and resident visas as part of Covid-19 precautionary measures.
The couple got off at Istanbul airport and had no clue what to do. For two days, the couple stayed put in the terminal. They managed to keep their tummy full and desperately started finding out countries that would allow them in on their Egyptian passports. After receiving a go ahead from the UAE Embassy in Maldives, the couple boarded a flight to Male. From there, they went to the Furaveri Island Resort and Spa by sea plane.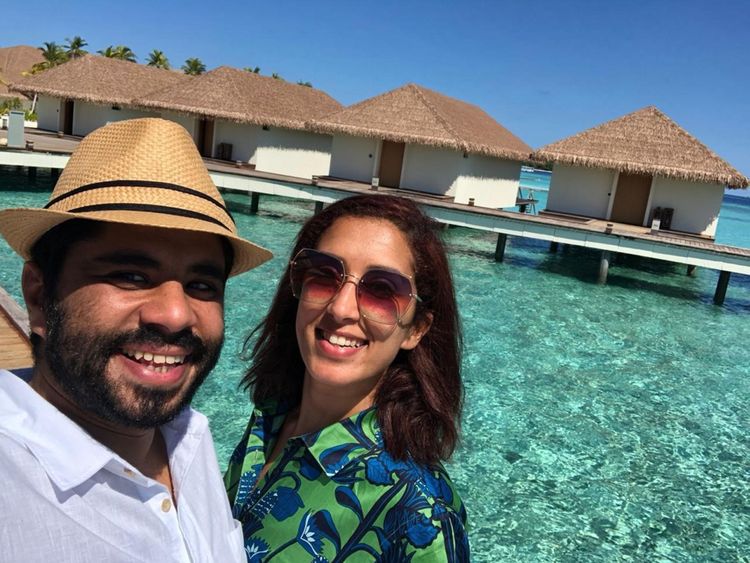 From 2 Days To 2 Months
Peri and Khaled were relieved after landing in Male hope the situation would be resolved in the next 48 hours. However, to their despair, 48 hours turned into two months and the couple went resort-hopping in the island. Currently, they are both at the Olhuveli, Maldives, stranded along with other tourists.
Also Read: Couple Gets Stranded In Maldives On An Unending Honeymoon, Thanks To COVID-19
Meanwhile, their credit card bills have reached sky rocketing heights. "We are just trying to figure out how to tide over the financial challenges that we have been hit with. We did not plan for Maldives. We have shelled out US$300 a night on an average at the beginning to now around a US$100 for a room and there are other added costs as well," Khaled says.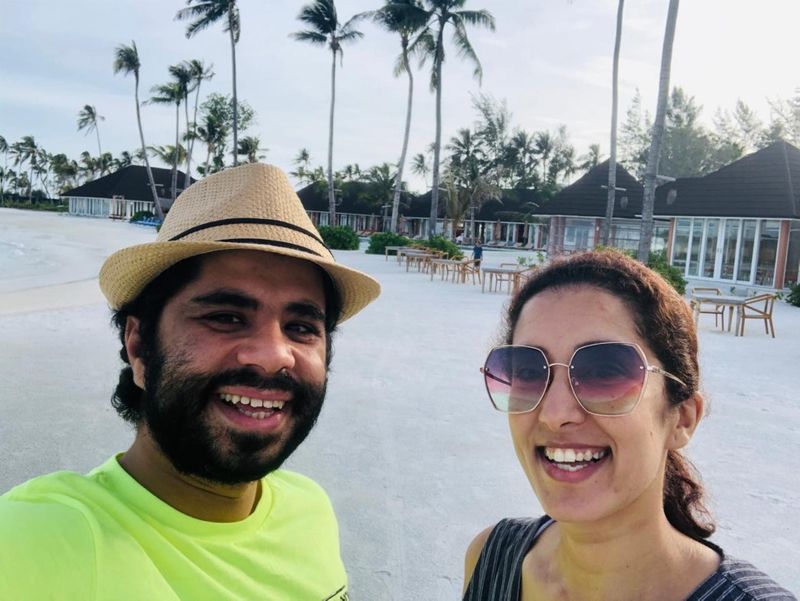 On The Work Front
Despite being stuck, the couple managed to resume work, borrowing laptops, attending calls and logging in for meetings. "Our day is quite busy with work, checking websites for news, looking in to our Tawajudi applications and speaking to family back home,"says Khaled.
They also have an option to take a chartered flight with a few other stranded UAE residents, but that would cost us US$400+ per person. And at this point, the couple is in no state to shell out anything more from their pocket. "I don't know how we will manage. We were just starting a life together. I got a new job, I just did a whole lot of furniture shopping before we left to get married, we spent a lot on our wedding and honeymoon and now we've got hit with a global crisis. It's a massive financial strain and we don't know where it would stop," Peri says.
The couple had also considered flying back to Egypt, but the exorbitant ticket cost and the 14-days quarantine scared them. In addition, Egypt stopped flight services, so the couple had no option but to stay put in Maldives.
Also Read: Honeymoon Destinations You Can Probably Go To That Are Still Not Affected By Coronavirus
What Next?
The couple hope that the UAE Embassy will accept their request so they can consider taking a charter flight back home. "We are ready to do whatever it takes to get back, but get back we must. I started my life in a new country, with a new job, a new home and with the man I love. I still haven't seen anything of Dubai. I am just waiting to be back."