Under 140 Characters
After a raging time in Mumbai's areas, Misalotsav is back in Bhandup for this long weekend!
What Is It?
Each time anyone mentions misal, we all imagine something absolutely lip-smacking and tasty. You can enjoy misal at any given time of the day, so calling all you misal lovers for the weekend long misal fest in Bhandup. The 'Misalotsav', representing a festival with lots of misal is headed your way at Sahayadri Vidya Mandir in Bhandup. 
Also read: 5 Places That Offer The Best Kheema Pav In Mumbai
What's In It?
Pioneers of creating misal from different areas of Maharashtra will be pleased to serve you. You can expect Abhichi Misal, Kolhapur Misal and Lakshmi Misal from Kolhapur, Appa Tandel Snacks from Pen, Naad Khula Misal from Pune, Mauli Misal from Nashik, Shri Mulye Misalwale from Sangameshwar, Manshakti Misal from Lonavala and Mamledar Misal from Vile Parle to be at the event with their signature misal. 
Every place in Maharashtra prepares misal, but they all have a different taste to them. If you're a fan of boiled potatoes and poha in the misal, go for the Puneri type or if you like it hot and spicy, try the Kolhapuri misal. But no misal fest is complete without Mamledar Misal. They serve their famous schezwan misal along with some more exciting flavors to keep you coming back for more!
Also read: 10 Things Every Mumbaikar Should Do Atleast Once In Their Lifetime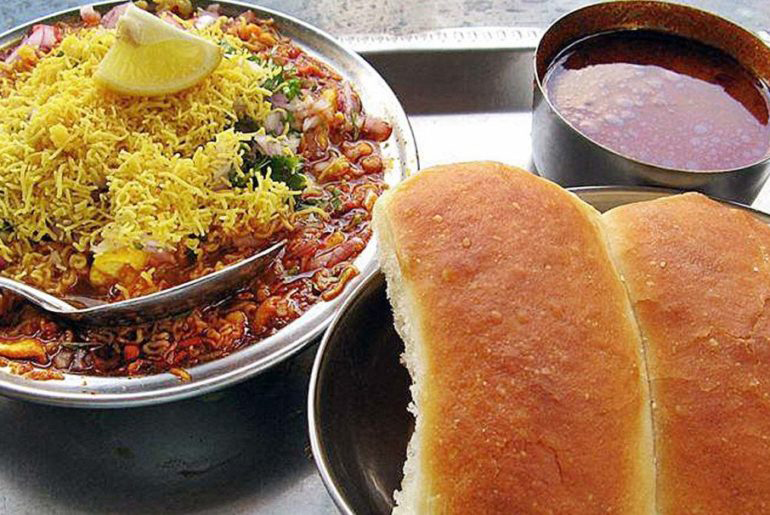 Deets
When: 30th, 31st March & 1st April, 5 PM to 10 PM on 30th, 8 AM to 10 PM on 31st and 1st April.
Where: Sahayadri Vidya Mandir, Jaywant Hanumant Patil Road, Near Shivaji Maharaj Talav, Bhandup West, Mumbai, Maharashtra 400078
Phone: 022 2594 1229
LIKE Curly Tales on Facebook | Instagram| Twitter
You can also subscribe to our newsletters