The Centre is preparing to develop massive projects in the Andaman and Nicobar islands. According to some reports, the developments might cause irreversible damage to the biodiversity of the region.  With emerald waters, white sands, towering palms and rocky realms, the Andaman is one of the most pristine destinations in India. Through a series of amendments and de-notifications, several projects have been planned on the island. Many species of birds and animals in the region are already endemic.
The Development Plans Are A Threat To The Natural Mangroves
The development plans have been a threat to the natural mangroves of Little Andaman and Great Nicobar. On January 1, 2021, the Island Coastal Regulation Zone of the Great Nicobar island underwent a reduction.  According to a scroll report,  senior ecologist Manish Chandi, a former senior fellow with the Andaman Nicobar Environment Team, said, "These plans will only push the islanders to compete with large infrastructure and development projects, jostle for space to be heard and scramble for basic amenities like water and electricity that are already scarce or in disarray in the UT." Among the islanders, there have been mixed reactions about the projects. Some think that they will lead to the flourishment of the region. Others consider them advantageous only to the outsiders.
Also Read: This Treehouse In A Middle Of A Forest Has A Pool Overlooking The Andaman Sea
Chandi said,  "The project will destroy the biodiversity of the islands, their swamps and forests and the myriad species and also interior-dwelling Shompen tribes that use this habitat for centuries." According to the Scroll report, PK Paul, the Divisional Forest Officer, stated, stated that such massive diversion of the forest land can lead to irreversible damage and environmental loss. Goa's Mollem Gets A Blow With Clearance Of 140 Hectares Of Forests For Railway Project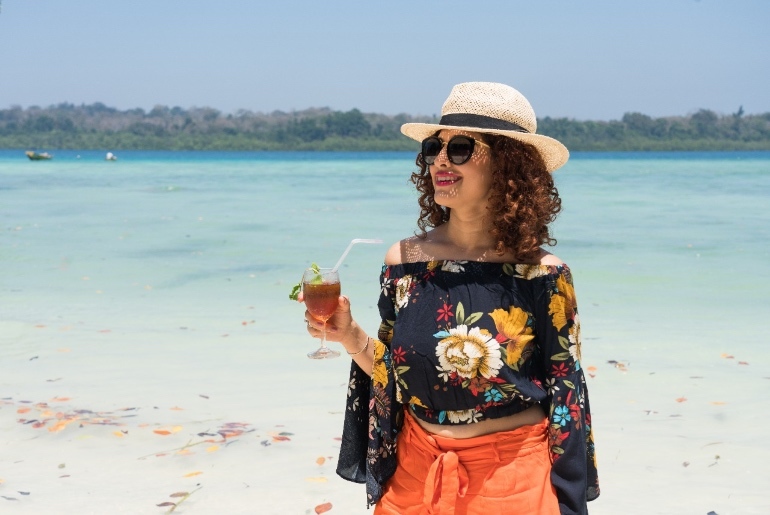 Also Read: India's Only Active Volcano Is In Andaman & Nicobar Islands 
There Have Been Proposals Of Petrochemical Complex, Rail Construction And Tourism Projects
According to reports, the Andaman and Nicobar island might face the brunt of rising sea levels and also, they fall on the earthquake-prone Alpine-Himalayan belt. In spite of these factors, under the NITI Aayog policy, the Centre has planned to carry out megaprojects on the islands. The plans include rail construction, petrochemical complex, tourism projects and more, as notified by Pankaj Sekhsaria, who wrote on the island. He stated that the measures 'ignored the historical, social, ecological and legal context of the unique island systems'.