Dubai is known for several things; however, there's one thing that's most popular in Dubai, and that is Dubai heat. Yes, summers are around the corner, which means more time will be spent indoors. However, we still have some time, hence to make the most of your outdoor period, here are three outdoor attractions in Dubai that you must visit before they shut for summers. Read on for all the deets.
Outdoor Attractions In Dubai You Need To Visit NOW
1. Dubai Garden Glow
Dubai glows in the dark, and if you want to experience all the glow, you have to visit Dubai Garden Glow ASAP. The park may close from May 30 for summers, and if you haven't visited this place,  buy the ticket for AED65 and visit soon. Being a perfect place for kids- you can visit here with your family, friends, or even go solo. Check out the glow park, Dino Park, Art Park, and click fabulous pictures for the GRAM only at Dubai Garden Glow.
2. Global Village
The record-breaking Global Village is one of the key highlights of Dubai, and if you haven't visited this place, you have to check it out before it closes on April 10th. And while you make plans, keep in mind that Tuesdays at Global Village are for ladies and families. Visit several countries, learn about their culture, enjoy delicious cuisines, shop, and enjoy the world tour only at Global Village.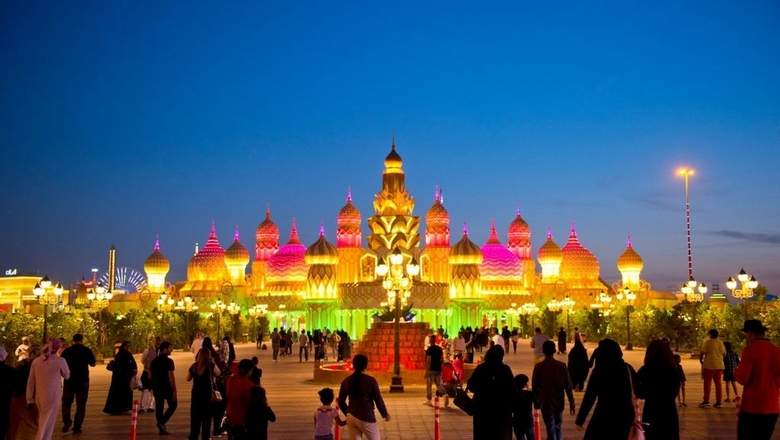 3. Dubai Safari Park
Home to more than 3,000 animals, Dubai Safari Park is a must-visit place to spot tigers, moon bears, lions, Arabian wolves, and other animals in the emirate. You must also know that the park usually shuts in summers to protect the health of animals and visitors amid the scorching heat. Last year the safari had closed in May, and we can expect the same this time. So before the city starts getting hotter, visit Dubai Safari Park for AED50 only. It's open daily from 9 AM to 5 PM.
View this post on Instagram