Beach Please
Planning for a beach vacay can always be tricky.  You may think you have it all but it's only when you reach the destination, you realise you missed out on so many little things.  Worry not, I have got you a bunch of essentials which will be enough for your beach trip.
Here is a check list of things I pack in my suitcase for Mauritiud and you should do it too before your next beach vacay.
Beach Bag
Now I am sure you will not want to carry a trunk while heading to the beach. Choose a light colour and stylish design for your beach bag to look all classy.

Lip Balm
Yes, you will remember carrying your Lip balm. But will you remember to carry the one with sunscreen? Those tender lips also need your attention. Apply a non-sticky one so the sand doesn't kiss your softness away.
Wet Wipes
Yes, I know there will be a lot of water in front of you but, certainly, you can't use it for washing your face or hands. Wet wipes are always a better option to get rid of the sand and dirt.
Hand Sanitizer
Yes, germs are everywhere so you need to take care of yourself and use hand sanitizer whenever needed. I am sure you don't like keeping hand dirty.
Speaker
We love the sound of the waves but a background music of your favourite song will only make this place better. I always carry my JBL Bluetooth speaker with me.
Kindle or Your favourite books
Not a big fan of music? You could also read. Imagine listening to the sound of the waves as you turn the page and transport yourself into a parallel universe! But what if you are done reading a book and you have a lot of time to laze around? Carry a kindle and jump from one book to another.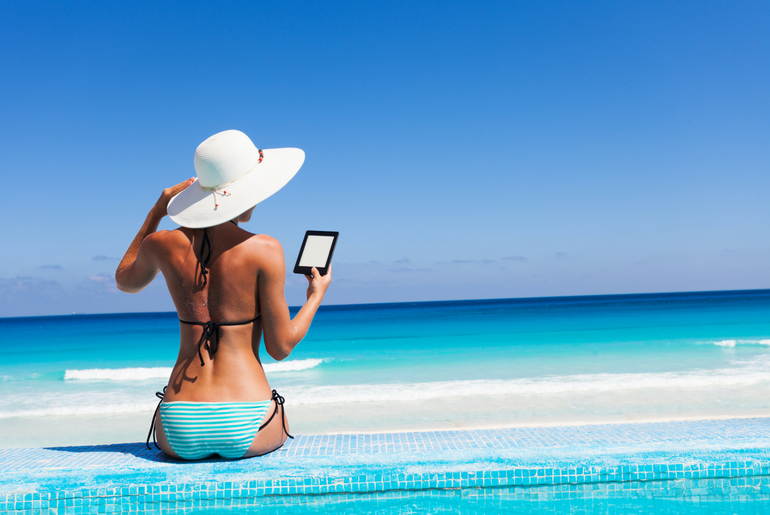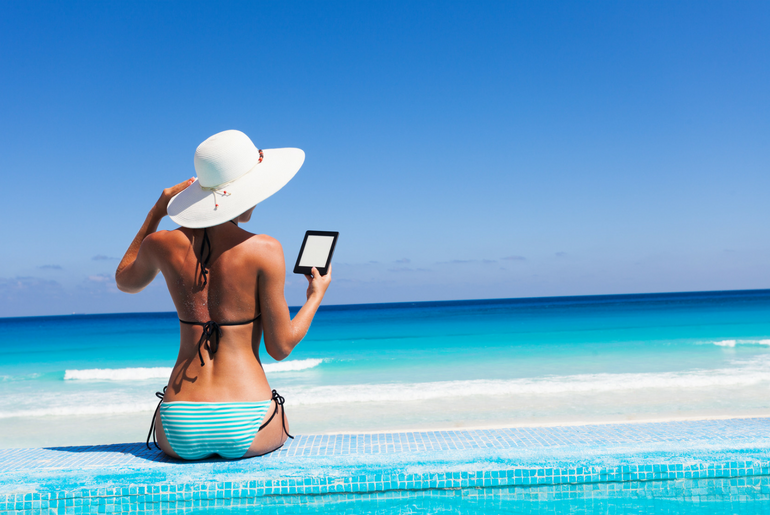 Sunscreen
Of course, you love the tan but no one loves the harsh sun that it burns your skin. Carry a high SPF sunscreen as you will be surely sitting long under the sun. Don't forget to check with your dermatologist to know which one suits your skin.
Sunglasses
Sunglasses are a must! Carry the trendiest one to suit your style. Shades not only amplify your look and charm but also give you the best selfies.
Beach Sheet & Towels
Beach sheets are highly recommended as some of the beaches in Mauritius are lined with Casuarina trees that have slightly sharp fruit that can be uncomfortable to lie on.
Don't have a beach sheet? No worries! Borrow two towels from the hotel. Use one to keep yourself dry and the other can be used for lounging on.
Beach Wear
A bikini is the most basic requirement at the beach. Sexy floral prints or plain bright colours are in vogue and look really amazing in pictures.
A pair of white shorts at the beach is a style statement, I believe. Yes you must always keep shorts with you for your 'in-case' situations. 😉
Yes, a light coloured beachwear needs to be carried. Wear it once you are done with your bikini poses and sun bath.
A tank top to go with your shorts so you have a dress ready. You never know how and when you going to use it but carrying it in your bag is always a great idea. You will thank me later.
Hat
Now, I don't need to tell you why you need a hat. Yes, one is of course the sun but the other reason is great pictures! Who doesn't want to take their best pictures? Carry a light and foldable one.
Flip Flops
You know it's always better to either walk barefoot on sand or with flip-flops. They are the most comfortable while you want to walk or run on the beach.
Now I am sure you are good to go for your beach vacay. Let me know in comments if I missed out on mentioning anything.
LIKE Curly Tales on Facebook | Instagram | Twitter
You can subscribe to our newsletters.