India is blessed with one of the longest coastline in the world with some scenic beaches that offer solitude, sunbathing, parties and adventure. So, it's time to give some rest to the most common seaside getaway, Goa and explore the lesser known beach-towns in India. I suggest pack your bags and head to Pondicherry for a culturally stimulating and a fun-filled holiday. Here's why!
Also read: Road Trip From Chennai To Pondicherry: 5 Scenic Spots To Make A Pit-Stop
1.France In India
There is a bit of a France that got left behind in Pondicherry, more so, in the French Quarters. Walk through the pretty lanes and treat your eyes with colourful colonial houses. You can even rent bicycles and ride down the lanes and meet locals on the way. They might even suggest a place or two that you must visit.
2. The Serene Beaches
The beaches here have my heart and Serenity Beach features on top of my list. You will find an interesting shack here run by an Indian man and his French wife. Try out  amazing Tandoori Prawns there. Auroville Beach was a little too crowded for my liking, but nonetheless, it's beautiful at sunset.
3. Cafes, Coffee & Cocoa

(i) Le Café, which is on Promenade, is the best spot to sit and have a cup of coffee. It is located on the beach and makes for a great romantic setting with the sound of the water and the moist air. I can vouch for their coffee and French fries!
(ii) For those who fancy a good, steaming cup of cocoa,Zuka is your place. Their hot chocolate has a spoon made of chocolate, so what you sip is also dissolving in your drink.
(iii) Don't miss Café Des Arts.  I happened to see this place buzzing with people, a black board with specials written on them and a pretty waitress hustling with an iced tea. Their Nutella crepes are to die for. They also have a small bookshelf, so in case you're looking for some solitude, you know where to go.
(iv) Now to give you some quick fixes for food. If you're looking for a real French croissant—soft and buttery—do go to La Closerie. It is the real deal. Meanwhile, Villa Shanti is where you will have the most delicious salmon fishcakes and rocket salad with balsamic vinegar and orange is delicious.
3. La Maison Rose
La Maison Rose i-e The Pink House, is a mansion that houses three luxurious boutiques of clothes, accessories, home décor etc. But the highlight is the café! Polite staff, delicious mousse au chocolat and lovely wine in a garden restaurant, this place is my favourite memory from the trip.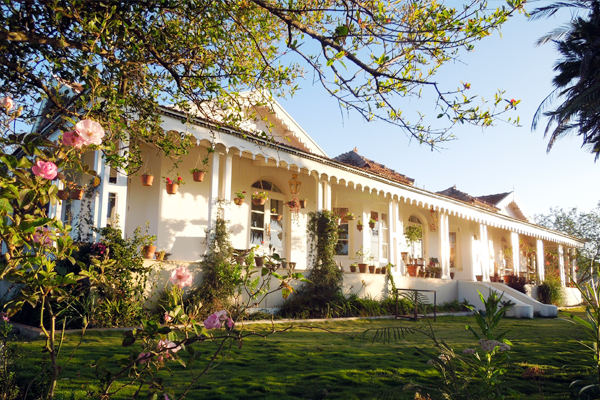 4. Auroville For All Things Therapeutic
Auroville is actually an ashram, but that doesn't mean you can't visit. Sign up for therapy sessions at the healing centre. They have amazing incense sticks, essential oils, soaps, leather products etc.in their store and it is all reasonably priced. La Boutique d'Auroville is another lifestyle store to check out here
Auroville has some great cafes too, out of which I would recommend Dreamer's Café for some drip Malabar coffee. Get all details on Auroville right here.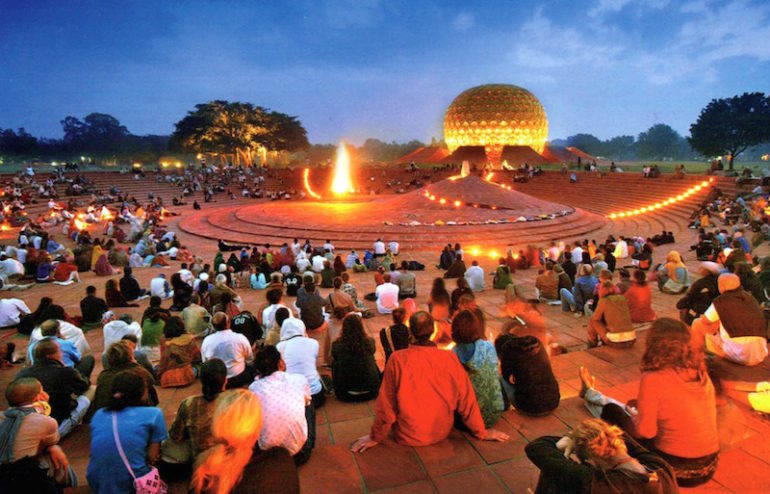 Getting there: Pondicherry is accessible by flight from Bengaluru, Hyderabad. Chennai is the nearest city, and a road trip from Chennai to Pondicherry is about 155 kms. You can take a bus from Bengaluru as well, which will be an overnight journey.
Season: It is usually humid, but the weather is better if you go in December-January.
Have you been there? Is there something else you would like to recommend? Let us know in the comments.