It's rightly predicted that one of the safest and most preferred modes of travel post-pandemic would be via one's personal car. Travelling with your loves ones in your own vehicle to a destination close to home is definitely one of the best vacations you can have. Road trips stand unparalleled. Listening to your favourite music, as you banter with your family, feeling the cool breeze on your face as you witness picturesque views from out of your car window, is truly an amazing experience. Well, a road trip from Chennai to Pondicherry would span around 160km or 4 hours by road. But to elevate your experience, here are 5 scenic spots to make a pit-stop.
1. The Madras Crocodile Bank Trust
The Madras Crocodile Bank Trust & Centre For Herpetology is a famous tourist spot on en route to Pondicherry. Spanning across 8.5 acres of land, this space aims to protect crocodiles. The Croc Bank is usually open from 8:30 am to 5:30 pm and is 44km away from Chennai. We'd recommend this, especially for families. Kids will have a lovely time spotting 20 species of crocodiles and learning about them here.
Also Read: My Best Friend And I Travelled From Chennai To Pondicherry By Road & Took Surfing Lessons Too
2.Mahabalipuram
Situated 15km away from the Crocodile Bank, Mahabalipuram is a host to the UNESCO World Heritage Site. Witness magnificent rathas or temple chariots, mandapas and thousand of intricately carved sculptures here. You can also get out of the temple complex and walk down to the crystal blue beach. Another amusing structure here is a boulder that looks like it will roll off the complex. This is famously known as 'Krishna's Butterball'. Goreg on authentic delicacies here at one of the restaurants nearby.
Also Read: This Shiva Temple In Tamil Nadu Has Pillars That Make Music!
3. Muttukadu
If you enjoy boating and boat rides, then you can definitely make a pit-stop at Muttukadu. Depending on the time you have, go for a slow boat or a speed boat ride across the lake. This place is also ideal for canoeing, windsurfing and kayaking. Muttukadu has it all at different times and costs. So you can plan your activities here in advance. Go for a relaxing oat ride with bae and make sure you fill you Insta-feed with scenic pictures.
Also Read: Maldives Resort Offers Work Meetings On A Private Beach & An Incredible Secluded Experience
4. Sadras Dutch Fort
While the British left plenty of marks from their colonial heritage in India, the Dutch colonial power once ruled over the coastal areas surrounding Chennai. The hidden coastal fort town of Sadras situated on the scenic East Coast Road, just south of Mahabalipuram must be on your go-to-list on the way to Pondicherry. The fort might be in ruins today. But the enchanting high walls, lone cemetery and centuries old halls are the last remnants of Chennai's Dutch history.
Also Read: 5 Amazing Road Trips From Pune To Get Over The Lockdown
5. Auroville
If you're visiting Pondicherry from Chennai, Auroville will undoubtedly be on your go-to list. This place built as a universal town was created to house people from across the world. Auroville also houses the Matri Mandir that has gold discs and gardens. Enjoy a hot cup of coffee here as you pair it with piping hot pizzas from the hole-in-the-wall restaurants here.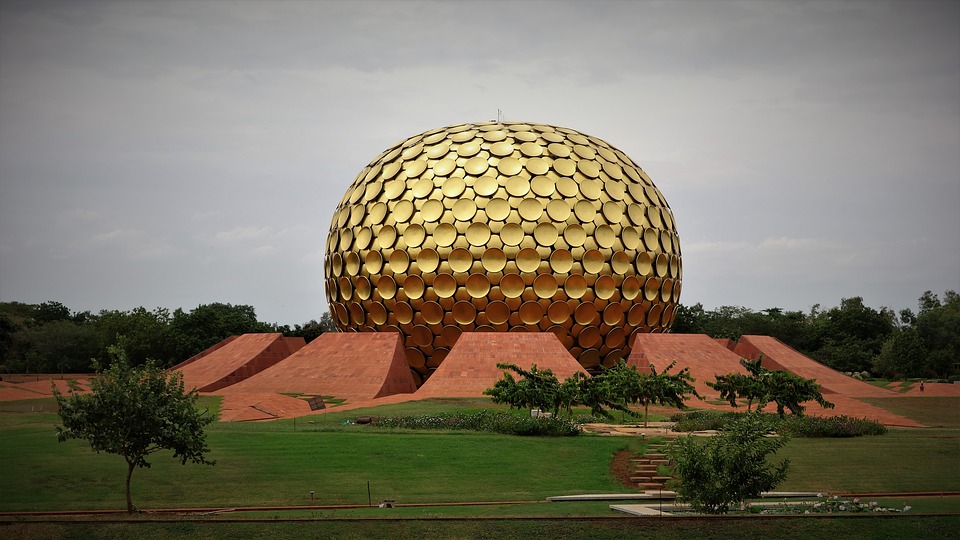 Well, so these are some of the scenic pit-stops you can make on your road trip from Chennai to Pondicherry. Make sure you add these places to your wish-list so you can have the perfect balance of nature, history and heritage during your road trip.