Are you on the hunt for an Instagram-friendly festive travel destination? You might want to add Manali's Taara House to your list of options. The property features glass suites that offers you killer views of the Himalays. What's more, there is an apple orchard and the property is surrounded by pine forests. It is a beautiful amalgamation of modern and traditional style of architecture, where you can soak in splendid views from the comforts of your home.
A Paradise-Like Home
The magnificent Himalayas. The lush green pine forest and apple orchard. The clear skies. The twinkling stars at night. Imagine how spectacular the view that captures all these wonders must be. Enjoy such beauty every waking moment of your day when you stay at Taara House.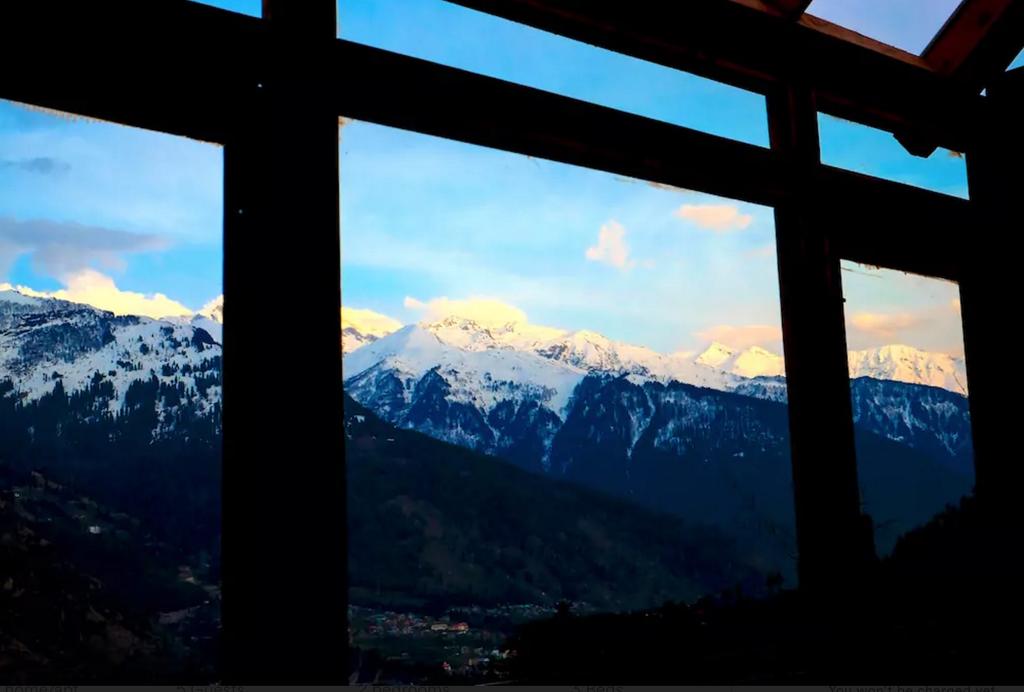 Taara House is like a fairy tale that came true. A family put in its heart, soul and imagination to create this masterpiece which stands nestled on a 6600 ft. hilltop. The 2 bedroom chalet has carefully designed aesthetics that are soothing to the eyes. Classic, mid-modern, understated yet awe-inspiringly stylish. It's a slice of paradise, made from recycled wood – Burma Teak, English Oak and Pine – a detail that connoisseurs will appreciate. The Scandinavian light fixtures, customized furniture by Anthologie Design and fine art collection add to its chic appeal.
One of its main highlights is the drawing room's glass ceiling. It makes you feel like you are living under the sky. It's simply out-of-this-world! Curl up with a novel and cup of tea and you won't know when the day turns into night. The sizeable glass windows open out directly to the Himalayas, and you can stare at their splendour till poetry starts flowing from your heart. Fresh air and sunlight stroll in carefree and fill the place with an endearing warmth.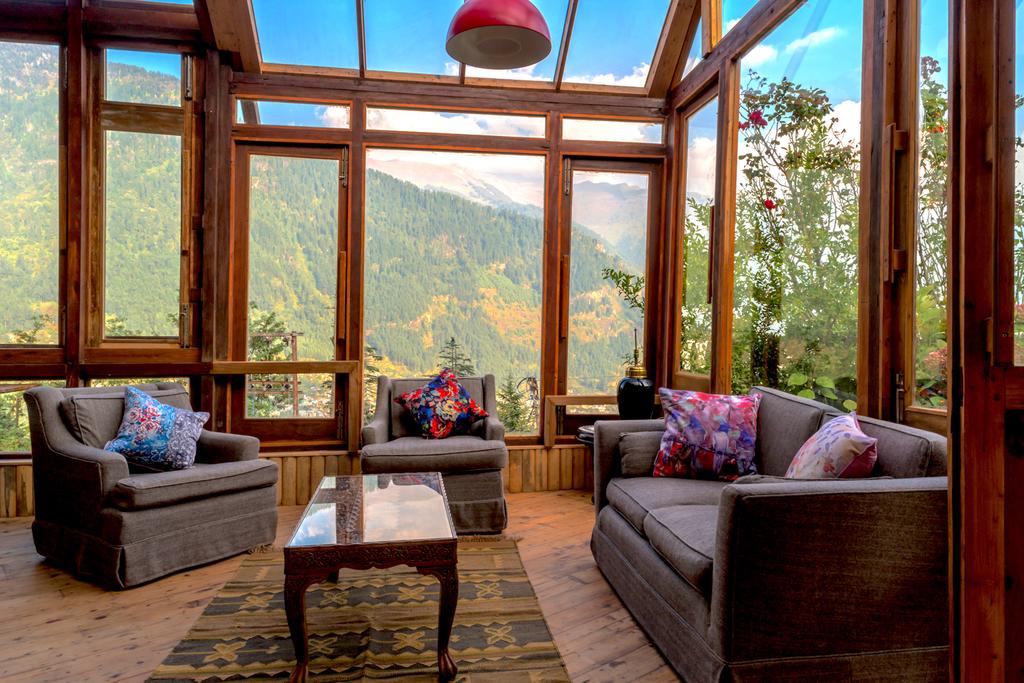 As if that wasn't enough to make your stay memorable, there's more exquisiteness in store for you. The chalet's bedrooms are luxurious, the amenities are well-thought out and plenty.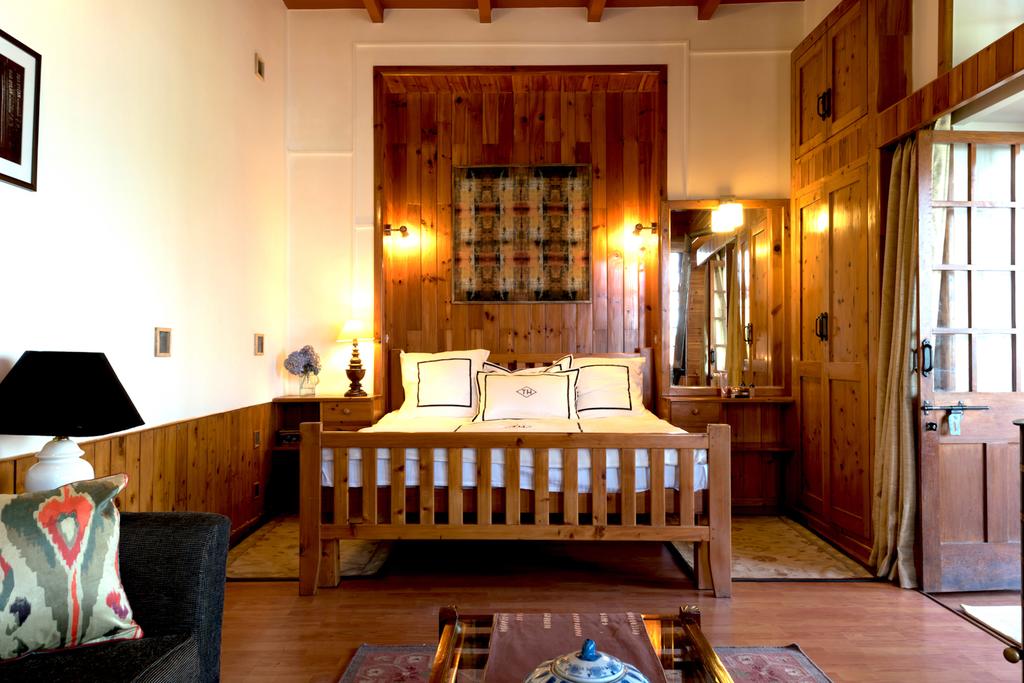 To give you the typical Himachal home feel, there's a Bukhari (Indian fireplace) as well. There's a fully equipped kitchen and the in-house cook dishes out delicious food (Indian, Italian, Kashmiri, veg and non-veg, the works!). It's so yum that you'll want to enjoy all the breakfasts, lunches, snacks and dinners at home only.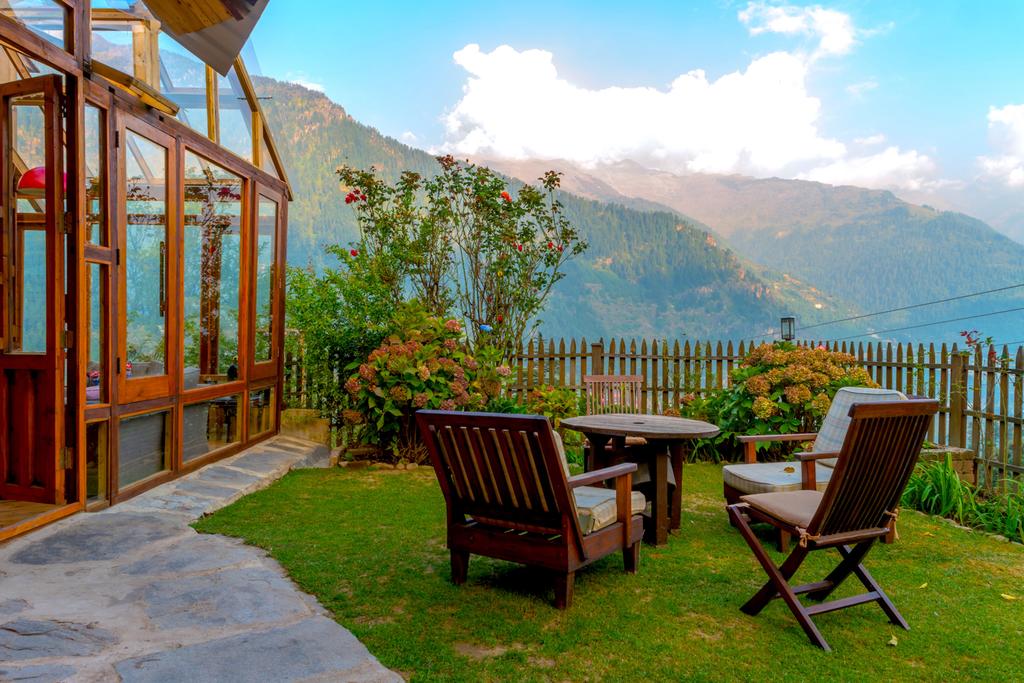 At the top level, there's a pretty garden with vibrant blossoms, which you can access on request.
Let's have a quick look at the home comforts that go beyond the basic:
Hypoallergenic  300 Count Bedding
Plush Mattress
Ensuite Bedrooms
Wireless Connectivity
Satellite Television
24 Hour Check In
Fully Equipped Kitchen
Heating
Wooden Fire Stoves
On Site Housekeeping
LCD Television
Fine Art Collection
Apothecary Toiletries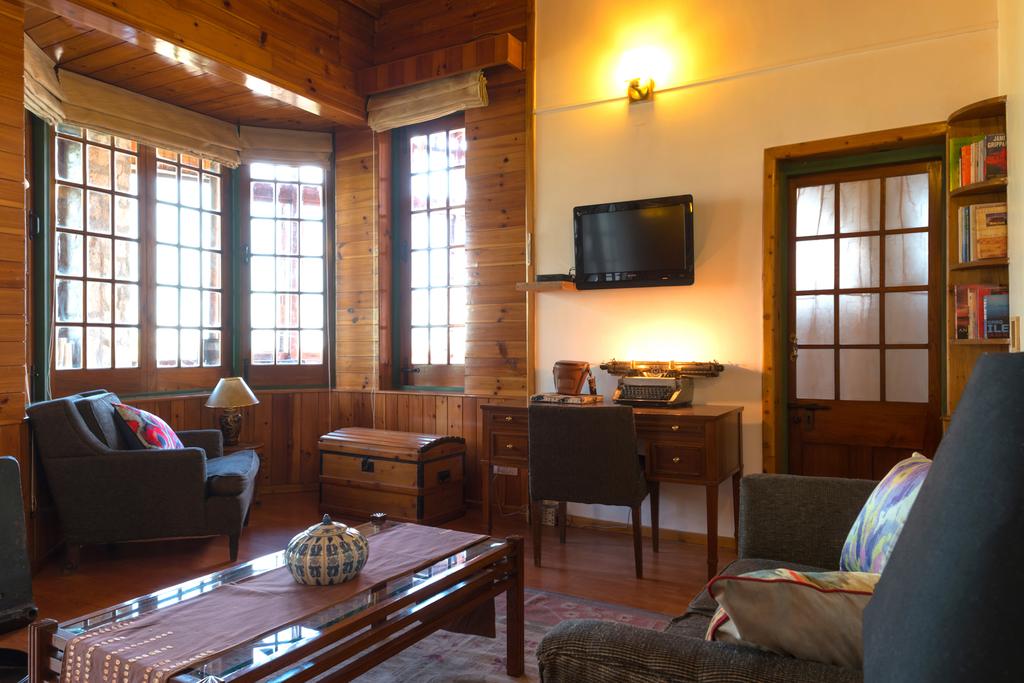 Taara House is the perfect pick if you're planning to unwind and just soak in the beauty of Manali from home. Even if you want to indulge in touristy activities, it can be done easily. As Taara House is conveniently located, just 3 kms. from the city centre and ½ km. from the iconic Hadimba temple.
Next time you plan to visit Manali, you won't need to think where you're going to stay. The choice is pretty obvious.
Book Here