Imagine typing away in your laptop, enjoying the gorgeous ocean view, as your personal assistant keeps stocking up the munchies in your room. Sounds too good to be true? Well, a resort in the Maldives now offers a luxurious 'Workation Package'. Think Wi-Fi enabled workstations, luxurious office spaces by the sea, personal attendant and meetings on a private beach. The Nautilus Maldives makes sure you have all this and more during your luxurious workation. This is just one of the gorgeous resorts that opened in the Maldives amid the pandemic. Read on to find out more about this workation of a lifetime.
The Nautilus Maldives Offers Luxurious Workation Packages
While many employers have mandated work from home till 2021, if you're craving for a luxurious workation, then the  Nautilus Maldives has got you covered. The resort offers a luxurious 'Workation Package' that includes the most beautiful office spaces you've ever seen. Break away from the daily monotony with its Wi-Fi enabled workstations, top-of-the-range technology while working in a space surrounded by crystal blue waters and lush greenery. The resort which opened on September 1 gives travellers the chance to transform their work from home by setting up an office at this hideaway in the UNESCO biosphere of Baa atoll for up to 21 days.
Also Read: Arrival Guidelines To Island Hopping: Everything You Must Know About Traveling To Maldives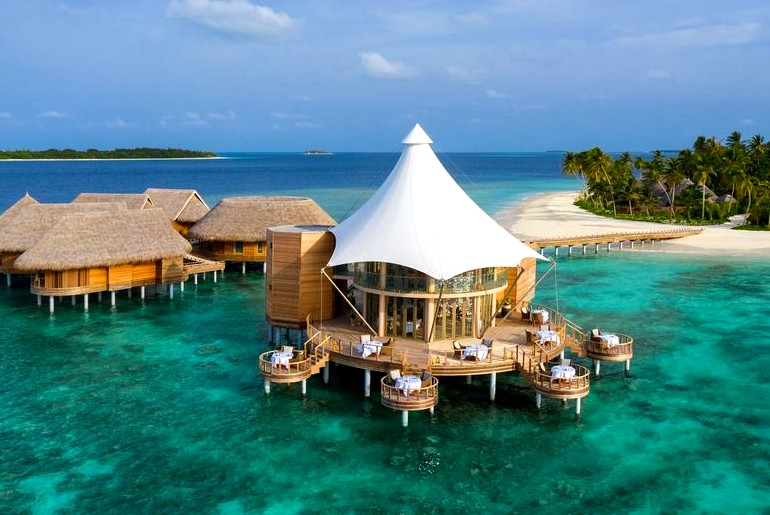 The Package Includes Mini Workstations By The Seaside, Meetings On A Private Beach & Personal Attendant
The Nautilus offers mini workstations by the seaside. Guests can work as long as they want and also have meetings on a private beach. So you can enjoy incredible seclusion at this resort. Reside at one of teh 26 beach and ocean houses located on a private island. Start your day with daily yoga, fitness and meditation sessions. Let down your hair and go on a private sunset dolphin cruise on one of its luxury yachts. People who book the package can also work on a secluded sandbank with their own personal desk and a shaded canopy for few hours a day. Imagine the stir it shall create on any work video call! To add to the pampering, you can also have your own personal attendant, laundry service and a butler service to keep the customised menu of munchies going.
Also Read: Maldives Reopens For Tourism & Here Are The New Rules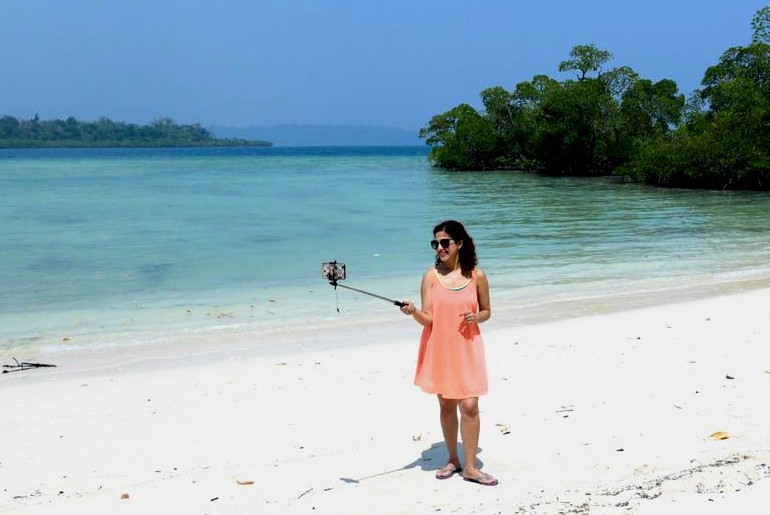 A 7-Day Workation Package For Two Costs ₹17 Lakhs
But all this comes at an unimaginable price. For a 7-day workstation package stay at the Nautilus for two, you'd have to shell out $23,260( ₹17 lakhs). The resort shall take care of the immigration and other processes on behalf of the guests when entering the country. The guests can relax at the airport lounge, while the resort takes care of the formalities. The Maldives opened its doors to all tourists. Travellers must enter the country with a negative COVID-19 PCR test taken not more than 72 hours before departing from their original destination. Meanwhile back in India, you can holiday at these 5 secluded islands.