Well who doesn't love a tropical holiday! Strolling by the beach in the cold sand, with palm trees swaying in the wind. Well the urge to travel to a beachy destination just never dies, but at the same time, we know we need to socially distance! So worry not, here are 5 secluded islands in India to live your tropical holiday dream at, while socially distancing
1. St. Mary's Island, Karnataka
St Marys chaar island is an archipelago, which means it's a group of 4 islands put together, and its known for its basaltic rocks. Its said that 88 million years ago, Madagascar was one with India and these rock formations are a result of the volcanic movements there. This island is 4 miles away from the coast of Karnataka cand takes a 30 min ferry ride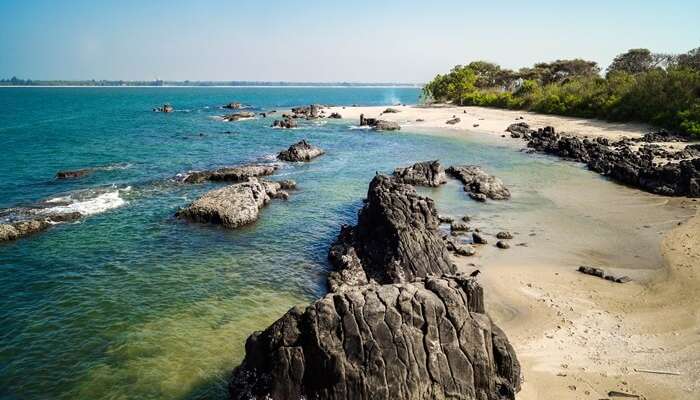 Best time to visit: Dec – Jan
How to get there: Take a ferry ride from Malpe
2. Majuli Island, Guwahati 
Located on Brahmaputra river this island is India's biggest river island. Its speciality is the sunrise and sunset view and also, the Assamese culture. Walk on moss instead of sand here and binge on North-eastern delicacies! The island is accessible only via a one-hour ferry ride from the Nimati Ghat, a port in Jorhat district of Assam and is 255 kms away from Guwahati.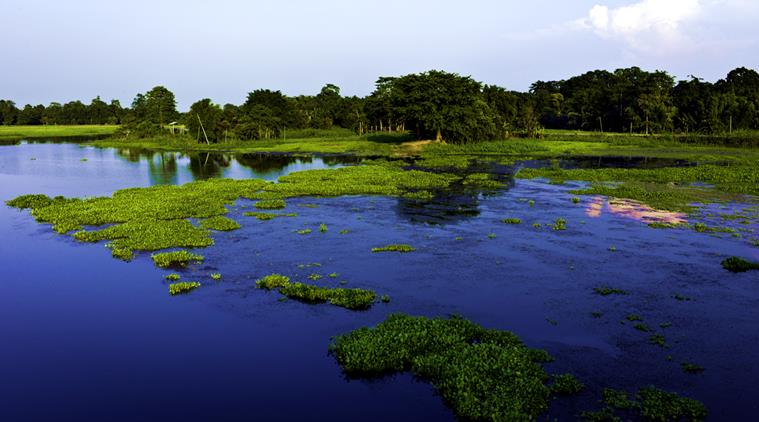 Best time to visit: Sept – March
How to get there: Ferry ride from Nimati Ghat
Also read: 8 Most Secluded Beaches Of India To Have An Ideal Social Distancing Vacation
3. Divar Island, Goa 
If you're looking for a typical Portugese hotel with just beaches and little beachside colourful cottages, then this is your spot! Walk through quiet lanes and Portugese era manors by the beach. It's just a ferry ride away from Old Goa. Unlike the loud and hippie party culture of Goa, this place provides contrasting peace.
Best time to visit: Nov – Feb
How to get there: Ferry ride from Old Goa
4. Kavvayi Island, Kerala
This little island is located on the backwaters of North Kerala and its uniqueness is its history. Well known travellers like Ibn-E Batuta and Marco Polo have written about it in their India travelogues. During the British era, there used to be a big port here. The closest Kannur district is also an hour away from here. Talk about social distancing!
Best time to visit: All year
How to get there: Cross Mavila Kadappuram Bridge
Also read: Mediterranean Island Malta Is Covid-Free & Safe To Travel
5. Little Andaman Island, Andaman 
Andaman has definitely gotten commercialised but this pristine island is comparatively less crowded. Visit the white waterfalls and experience nature at its best here. Its an ideal spot for a strict budget honeymoon! A ferry ride from Phoenix Bay port in Port Blair takes about 6-8 hours to reach. So stay rest assured about social- distancing!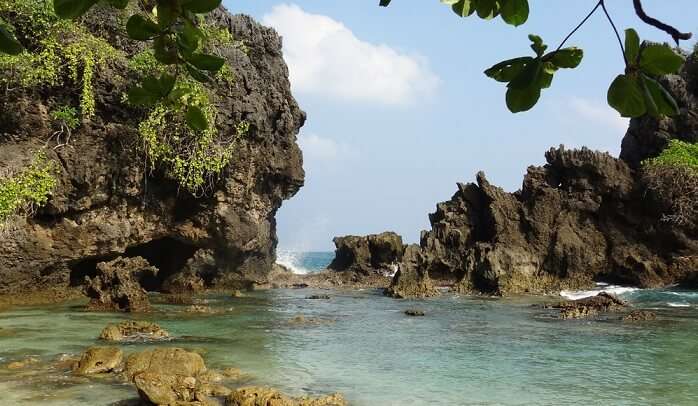 Best time to visit: Dec – Feb
How to get there: Ferry ride from Phoenix Bay