Under 140 Characters
And the Oscars for the best actor male goes to….Rami Malek for his role as Freddie Mercury in Bohemian Rhapsody.
What's It?
Popularly known these days as Freddie Mercury, Rami Malek wins best actor Oscar for Bohemian Rhapsody. Malek defeated a strong list of players in the field including Christian Bale as Dick Cheney in Vice and Bradley Cooper as musician Jack Maine in A Star Is Born.
Bohemian Rhapsody is a biopic of the British rock act Queen, throwing more light on the lead singer, Mercury, who dies of an Aid-related disease. And in case, you are yet to watch the film, Malek has previously worked his magic in the award-winning TV series Mr Robot, in which he played hacker Elliot Alderson.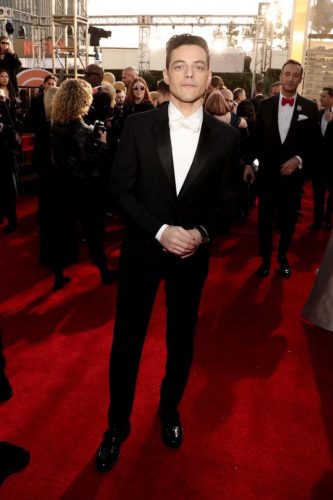 In his emotional speech, Rami thanked everyone who played an important role in his journey. ""To the people who took a chance on me every step of the way… I may not have been the obvious choice, but I guess it worked out." That was not all! Rami dedicated his big win to his parents, expressing his love to his mother who was at the auditorium. He also added that his father would be looking down on him from above.
""My mom is in here somewhere — oh, I love you lady," he said. "My dad didn't get to see me do any of this, but I think he's looking down on me right now," Malek said. The 37-year-old star also won the SAG-AFTRA and British Academy prizes for the performance.
The actor also took to Twitter to share his happiness
https://twitter.com/ItsRamiMalek/status/1087766649175007232
Congratulations Malek! That's a big win!