Saif Ali Khan's famous Pataudi Palace have been doing have been recently making headlines. There have been reports that Saif is buying back his ancestral home the Pataudi Palace. However, in a recent interview with Mumbai Mirror, the actor dismissed all rumours claiming that he did not have to buy it as he already owned it. He further explained that his father, Mansoor Ali Khan Pataudi, leased out the palace to Francis Wacziarg and Aman Nath who ran the hotel as well as took care of the property. So clearly, Saif Ali Khan buying back his ancestral home is a clear exaggeration.
Also read: From Magnificent Palaces To Forts, 6 Historic Sites In Agra You Can't Miss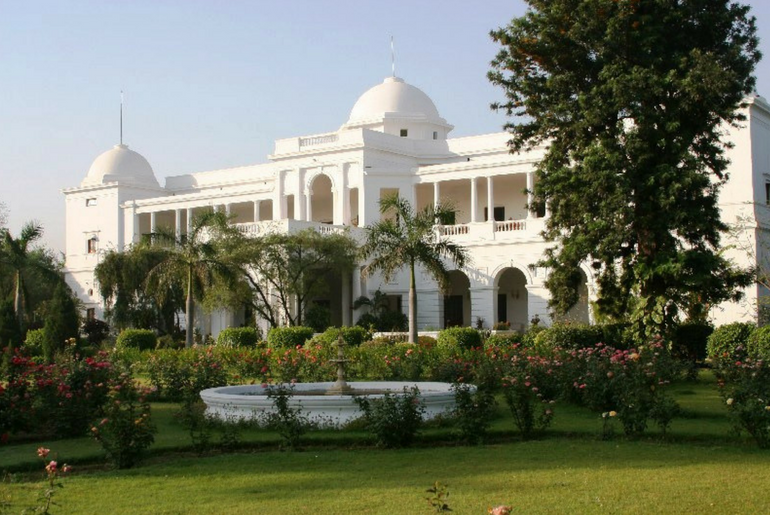 ₹800 Price Tag An Exaggeration
The actor also dismissed ₹800 price tag and said that the property was priceless. Since he already owned the property, he did not have to purchase it back from the Neemrana group. However, there were other financial arrangements in place. The actor also said to Mumbai Mirror that, it was impossible to put a price tag to it because the property is priceless. His father and grandfather are buried in the property, and he has a spiritual connection with the place. The land was owned by his grandfather who was the ruling monarch then, but soon the titles were abolished. It was then when Saif's father leased it out to Francis and Aman who not only ran the hotel but cared for the property. Saif's mother, Sharmila also owns a cottage there.
The Property Was Leased Out To Neemrana Hotels
The property was initially leased out to Neemrana Hotels, but as soon as the actor found an opportunity, he wrapped up the lease, paid up and retook possession of it. To contradict the reports, Saif did not have to repurchase it as he already owned it. The actor also said that he rents out certain portions of the property for film shoots to help it sustain. Cooped Up At Home? Escape To Windsor Palace Through This Virtual Tour.
Saif Wanted The Palace Back
Previously, in an interview to Mid-Day, Saif said, "People have a certain fixed notion. For that matter, even [with] Pataudi [palace], when my father died, it got rented to Neemrana Hotels. Aman [Nath] and Francis [Wacziarg] used to run [the hotel]. Francis passed away. He'd said that if I wanted (the palace) back, I could let him know. I said: 'I want it back'. They held a conference, and said, 'okay, you have to give us lots of money!' Which I then consequently earned."  Here are 5 Similarities Between Bangalore Palace & UK's Windsor Castle
Saif described Pataudi Palace as a colonial Delhi-syle country home' with seven bedrooms and beautiful gardens. The books here have been restored, and the family portraits are back on the walls.