Rajasthan is a land of palaces and castles, and you have probably already experienced the royalty offered by these citadels. But did you know that you could also rent out the stunning Rajasthan forts with all of its trappings? Rent out these gorgeous forts on Airbnb to get a peek into royalty.
1. Castle Kalwar
To experience a slice of authentic royal life in Rajasthan, book yourself a stay in this castle. This stunning property is set on the outskirts of Jaipur on a hillside above Kalwar village. The rooms are positioned between a series of courtyards and come with stained glass windows and standing baths. You can sign up for a special tour of the countryside in a comfortable camel-drawn cart when you are here.
2. Ghanerao Rawla
If you have done and dusted Udaipur, drive 13km further inside Rajasthan to stay in this castle dating back to 1600. This fort was home to the Thakurs of Ghanerao. The tastefully designed rooms feature block printed fabrics and wall frescoes and block-printed fabric, symbolic to Rajasthan. An on-site museum with the royal family's palkis, and paintings will mesmerise you. You can explore the 33 step wells, temples and more when you step out of the fort.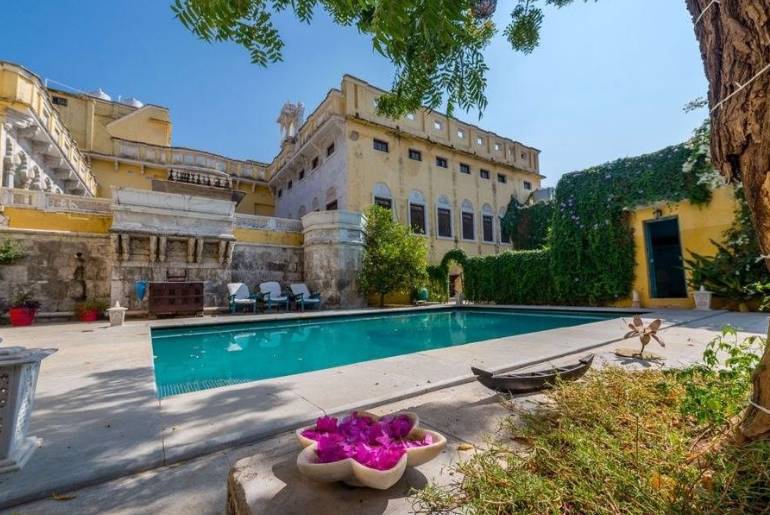 3. Fort Barli
Ever fancied staying in a castle overlooking an infinity pool? Fort Barli offers all of it and more. The bordered with an infinity pool overlooks the verdant fields. The property accommodates up to 16 guests so you can head here for a family celebration. Besides, you can click lots of Instagram-worthy pictures in the jhoomar-topped halls.
Also read:  PETA Designs Electric Chariot To Replace Cruel Elephant Rides At Amer Fort & Safeguard Animals.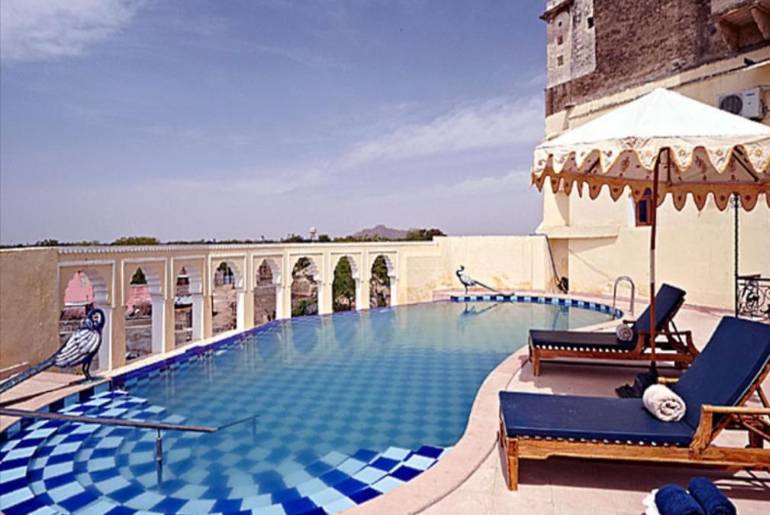 4. Bijaipur Castle
This 17th-century home of Marwari royals is just a short drive from Chittorgarh and two-hours drive from Udaipur Airport. Here you can ride horses, pick you meal ingredients from the fort's garden and cycle through the surrounding countryside. If you are looking for a laid-back holiday, laze by the pool, or camp overnight at Pangarh Lake. Also, Step Into Luxury With Mount Castle Villa In Lonavala.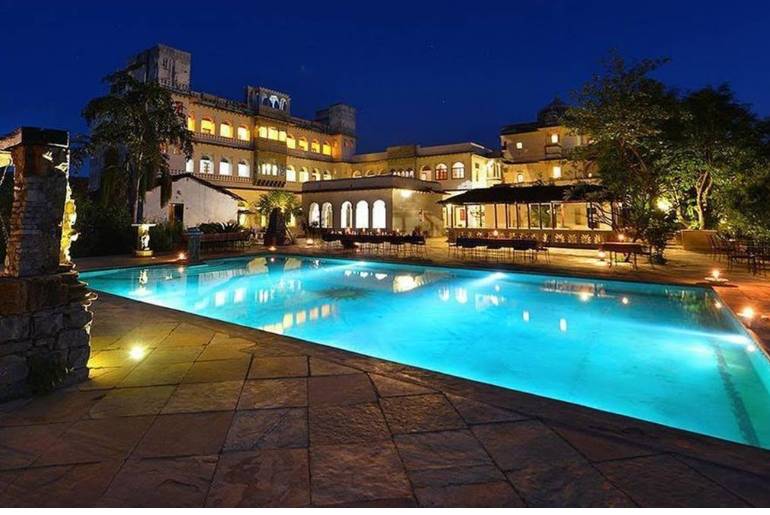 5. Surajgarh Fort
This 18th-century fort with whitewashed exteriors and colourful indoor spaces make for a royal stay. When here, you can explore the Shekhawati's Havelis famous for their intricately hand-painted interiors. They are just a walk away, and your hosts can also arrange for special tours on request.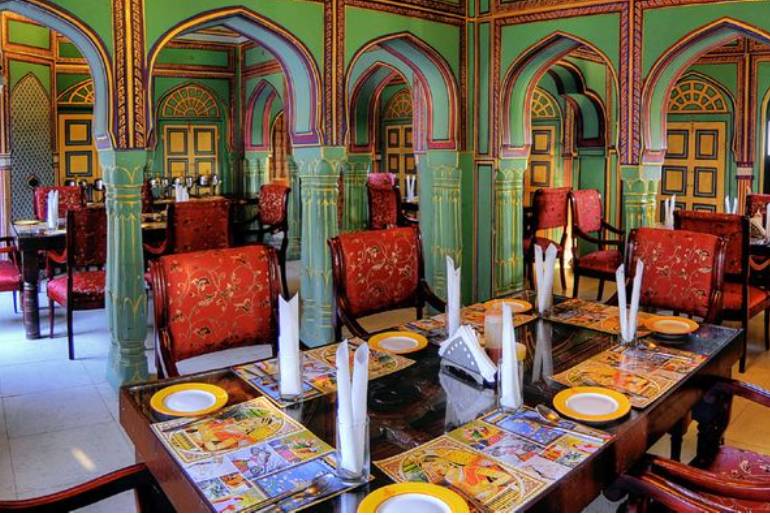 6. Dera Kumbhalgarh
Dera at Kumbhalgarh is built on a cliff's face offering great views of the national forest reserve. Located 100 km from Udaipur, it is in the vicinity of the magnificent Kumbhalgarh fort. Sprawled in an area of 578 sq. km, Kumbhalgarh Sanctuary encircles the massive fortress of Kumbhalgarh.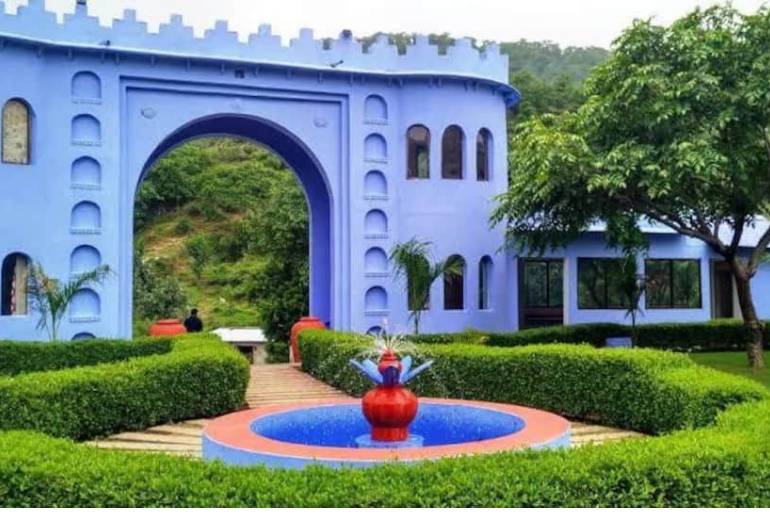 Pack your bags and head to these one-of-a-kind royal properties.