If you are a K-pop, K-drama or BTS fan, you will surely relate to the craze of Ramyeon noodles among people. The Internet contains videos of people preparing ramyeon in the most innovative ways. With the Korean culture seeping in, Indians are also trying to cook the dish in the Korean manner and sharing their reviews for the rest of them to try. Although Korean noodles used to be difficult to find earlier, now they are most available in all department stores.
Indian Homes Can Try These Delicious Ramyeon Noodles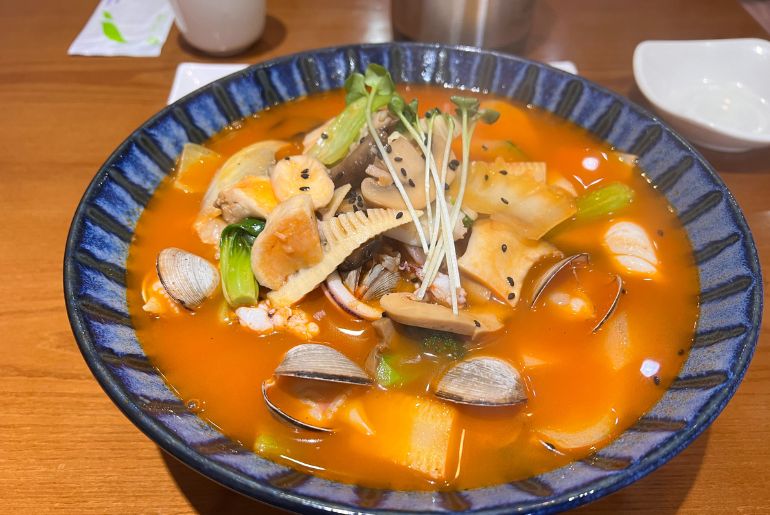 The ramyeon is a different version of noodles that is prepared instantly. The ramen, on the other hand, is a Japanese dish. The instant ramyeon dishes have various seasonings to make the different versions of noodles very spicy and flavourful. The ramyeon in Korea has different non-veg flavours. However, vegetarian versions are available in India, which you can choose from to relish.
A few online shopping websites have made access to various ramyeon brands super accessible in India.
Nongshim Shin Ramyeon, Nongshim's Neoguri Instant Ramyeon, and Paldo Dakgalbi Ramyeon are a few which you must try & can easily get on Big Basket, Amazon, or the major grocery shopping websites. And if not online, the big department stores or convenience stores, too, sell these amazing Korean instant noodles.
Also Read: We Found Our 2020 Go To Restaurant For Korean Food In Delhi: Dal-Grak Inside Korean Cultural Centre!
Korean Noodles You Have To Try!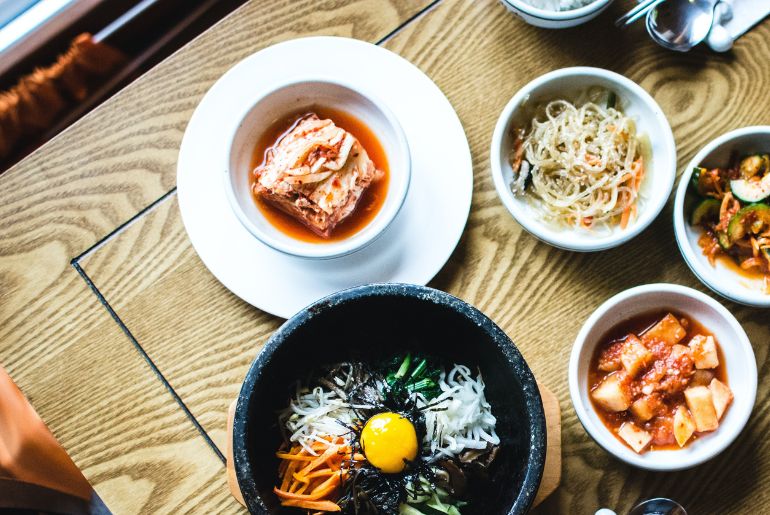 1. Nongshim Chapagetti
Heading to South Korea? Then, this is the first classic flavour of ramyeon which you have to try when there. It is a bit of salty and has different flavours, which attracts food enthusiasts across the world. This is a must-try, if you find this version of any vegetarian flavour in India.
2. Nongshim Shin Ramyun
One of the famous instant noodles in Korean food, the Nongshim Shin Ramyun, is one of the flavours Koreans love to gorge on. It is also one of the spiciest noodles available in the market, and there are basically two colours of these noodles.
3. Ottogi Cheese Ramen
Korean Style Instant Noodles, which is flavoured with cheese and one of the instant noodles types easily available in India and vegetarian. This version isn't very spicy and has the savoury cheese flavour added to it. You can easily buy this brand of the instant noodles on Amazon.
4. Samyang Vegetarian Kimchi Ramen
Samyang Vegetarian Kimchi Ramen also is a vegetarian instant noodle with ingredients like mushrooms in it. The sauces and spices in this version of noodles are absolutely delicious and savoured by many Korean cuisine fans.
5. Nongshim Soon Veggie Ramyun Noodles
This flavoured noodle soup is not only for vegetarians but for vegans too. You will be amazed by the rich and flavourful soup of these instant noodles. It is also a little lighter compared to the other spicy instant noodles available in the market.
Which is your favourite Korean Ramyeon? Let us know in the comment section below.
Created in Japan but now famous worldwide, the Ramyeon is a dish which has taken over food interests worldwide. The world's focus on tourism and food has undoubtedly got the best cuisine, accessible and available to all.
Cover Image Courtesy: Unsplash