The sublime Gondhoraj lime (lebu) is every Bengali's favourite that goes with Daal Bhaat or even with a helping of fish. The rich aroma and taste of Gondhoraj lime kick in nostalgia and indescribable feelings. This endearing lime of the Bengalis has now found its way into another dish in the most unexpected way, and guess what it is mind blowing! No, not in Indian cuisine, but Chinese, Gondhoraj Momos in a Kolkata Eatery is impressing foodies.
Gondhoraj Momos And Why People Love It?
This version of momos is unlike the pan-fried, tandoori or soupy momos common across the country. It has a subtle lime taste, with a greenish tinge that appeals to your liking with excellent taste, smell and sight. It is not every day that we come across such out-of-the-box dishes that are delicious amongst the maddening internet crowd.
This platter of momos has the Gondhoraj lime flavour filled in the chicken momos, giving away this heavenly taste. The chutneys, too, totally compliment the Gondhoraj Momos. Honestly, there is absolutely nothing which pleases us more.
Also Read: Kolkata's New Market Guide: Best Places To Shop And Eat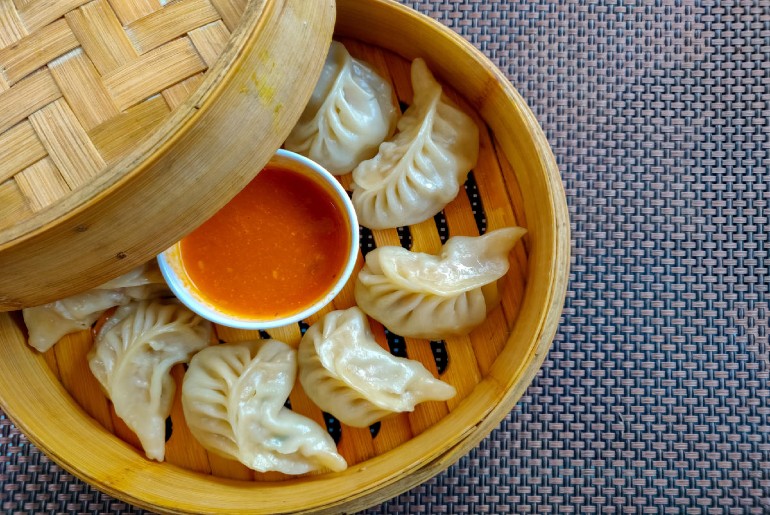 Where To Find These Delicious Momos?
Head to Leon's (Lord's More), Lake Gardens, Kolkata, and try the momos for ₹99 per plate. And, do not forget to take your friends along to try this incredible combination. And yes, the portion and number of momos they serve are worth your money and effort. You can visit the place anytime between 1 pm to 11:30 pm.
No matter whichever part of the world you're from, this hybrid combination of Gondhoraj lime and momo is something you must try while visiting the city. No wonder Kolkata truly lives up to its image of being the city of joy that induces true happiness for all food and art lovers.
Also Read: This Kolkata Restaurant Run By 3 Generations Of Bengali Women Offers Authentic Bong Dishes