Sports Rehab specialist, Dr. Mustafa Topiwala, has created a world record by becoming India's first physiotherapist to cycle all the way from Delhi's India Gate to Mumbai's Gateway of India.  He completed the journey in 5 nights and 6 days by covering a distance of 1460 kilometres. He has been recognised by the Indian Book of Records for his efforts. Dr. Mustafa has an experience of more than 13 years in Sports Rehab. Currently, he is practising in Nashik, Maharashtra. Dr. Mustafa is also the founder of Functional Exercises and Sport Specific Training. People in Nashik call him the 'The Ironman Making Factory.' He has trained the IPS officer, Asia's youngest Ironman and more than 20 Ironmen in the making. Dr. Mustafa is also the strength and conditioning coach of team UMumba (Prokabbadi).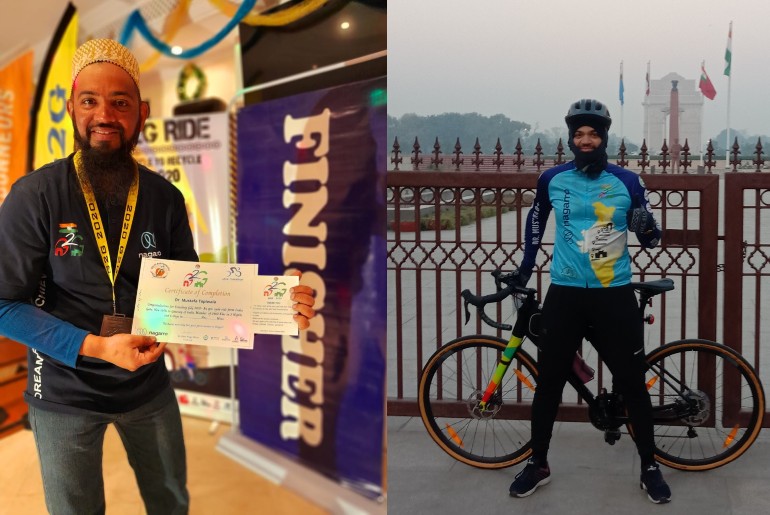 Dr. Mustafa Started Cycling During Lockdown, Which Soon Became His Passion
During the COVID-19 induced lockdown, Dr. Mustafa was working as a frontline corona warrior and was involved in activities like supplying food to the needy. In a message to Curly Tales, Dr. Mustafa has said,  "As people were worried about the pandemic and were not understanding the importance of physical exercises, a group of friends encouraged me to cycle. I had never cycled before so had a tough time in understanding the Gear system and Mechanics of cycling." He did a couple of rides with his friends during the lockdown and soon realised that this is becoming his passion.
View this post on Instagram
Also Read: 73 Yr Old Woman Travels Solo Despite Old Age, Family & Responsibilities 
He Rode From India Gate To The Gateway Of India, Completed The Ride In 6 Days
Dr. Mustafa started weekend cycling covering distances of over 100 kilometres and he also participated in BRM events of 300 kilometres, 200 kilometres, 400 kilometres, etc. Dr. Mustafa said, "As my speciality is Sports Rehab I knew what exactly one needs to do endurance cycling. Came across the event G2G (Delhi Gate to Mumbai Gateway of India), called up the organiser Chiro Mitra who immediately said No to me as my history of cycling was poor. Later he got convinced and told me to practise well for the event as this was a journey of 1460 kilometres. I was up for the challenge and I invented a new me."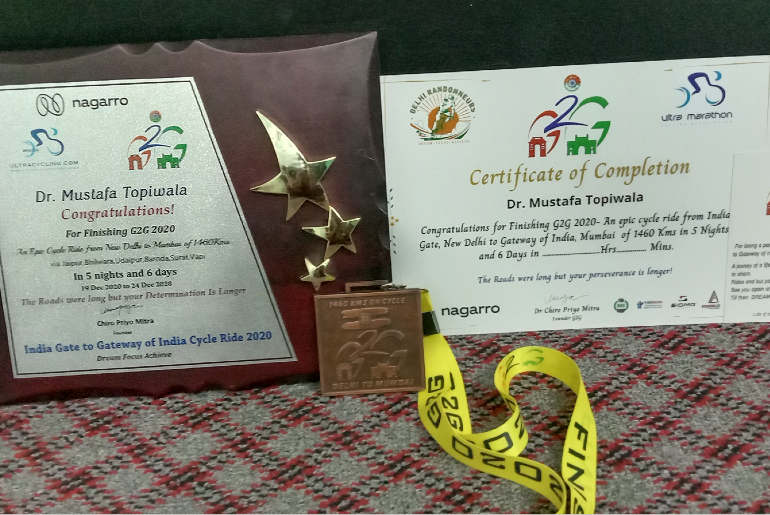 "In a period of 7 months, I was ready for G2G which started on December 19, 2020 from Delhi and ended on December 24, 2020, in Mumbai. I cycled comfortably all the 6 days and completed G2G in style by becoming the First Indian Physiotherapist to achieve this feat and surprisingly I have also got recognised by India Book of Records for my effort. It's a dream come true.", Dr. Mustafa added.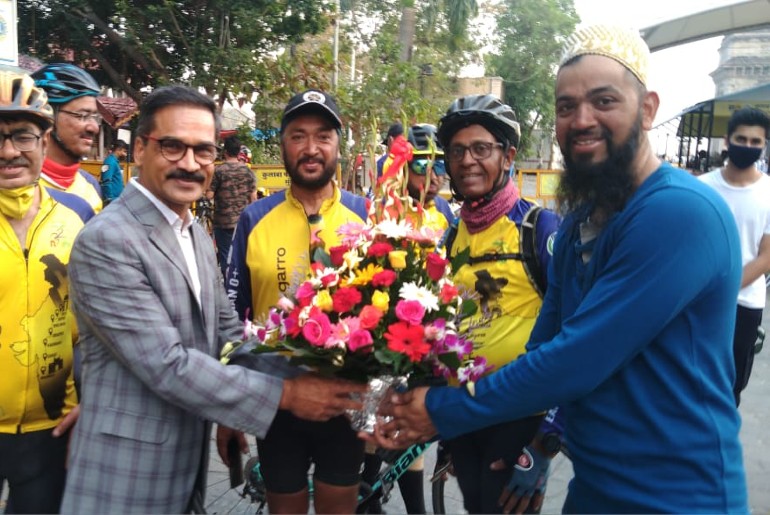 Also Read: This Man Cycled 560 Km From Mumbai To Goa In 6 Days & Had The Road Trip Of A Lifetime
The Road To Sucess Is Not Easy, You Have To Create The Path And Become Successful!
Dr. Mustafa concluded his message, stating, "The Road to Success is not easy, you have to create the Path, and become Successful." Nothing is impossible in this world where there is a strong will, coupled with hard work. We congratulate Dr. Mustafa for his achievement. He is a huge inspiration for all of us.