In the biggest announcement of the time, Union Budget 2022, Finance Minister Nirmala Sitharaman revealed a plethora of measures the government is going to take for various sectors across India, including the hospitality sector. An announcement has been made on the extension of the Emergency Credit Line Guarantee ( ECGL) Scheme for small and medium sector hospitality services with augmented coverage of ₹50,000 crores up to March 2023. The Union Budget 2022 has allocated ₹24,000 crores for the Ministry of Tourism. However, the restaurant industry has claimed that the budget has not focused on the revival of the F&B sector.
Here's what experts from the hospitality and food sectors have to say about Union Budget 2022:
Ritesh Agarwal, Founder And Group CEO, OYO
"The Budget, presented by Finance Minister Nirmala Sitharaman, is progressive and growth-oriented. I see it in three words – innovation, inclusivity and infrastructure. It will help in India's progress towards its aspiration of a $ 5 trillion economy. The focus on start-ups, which have emerged as drivers of growth for our economy, was evident. The extension of the incorporation period for eligible start-ups will certainly give a boost to this segment. Hospitality services by the small & medium sector are yet to bounce back, and the Finance Minister's decision to extend the ECGL service for this sector up to March 2023 expanding the cover by ₹50,000 cr is a welcome move.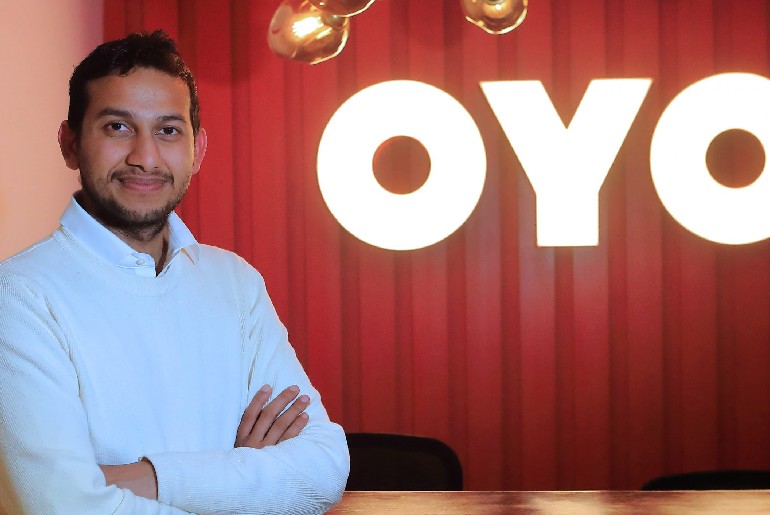 "The budget also puts a huge focus on infrastructure and logistics which is a welcome development and ensures that the economy continues to witness not only revival but also show robust growth in the long run. Steps such as e-passport issuance will strengthen overseas travel and expansion of highway network by 25000km and contracts of 8 ropeways under PM Gati Shakti to develop seven engines will also benefit domestic travel. "
"Relief to the small businesses and startups through the recent future (Amrit Kaal) is reassuring and these, coupled with steps taken towards digitalization (Drone Shakti, Digital University, Digital Banking and Payments, EVs, Launch of 5G) and Web3.0 (Digital Rupee) will provide new opportunities for young emerging India. Focus on upskilling employees and allocating resources to invest in new technology is the need of the hour and we are happy to be partners in this initiative."
Rajeev Kale: President & Country Head, Holidays, MICE, Visa – Thomas Cook (India) Limited
"While the Union Budget 2022-23 offered significant initiatives and outlay pertaining to infrastructure development, technology, health, education and skill development, we are disappointed that the Travel & Tourism sector saw limited attention.  The recommendations put forward by our industry to support recovery did not receive mention – including tax rationalisation, GST holiday, exemption of TCS on outbound tours, reduction in indirect taxes, removal of SIES benefit capping of ₹5 cr. The Travel & Tourism industry is a valuable contributor to India's GDP with significant inflows of forex earning, cascading positive impact to direct and allied sectors and a catalyst to job creation and skill development and support via the Union Budget would have had a far-reaching impact on the country's recovery."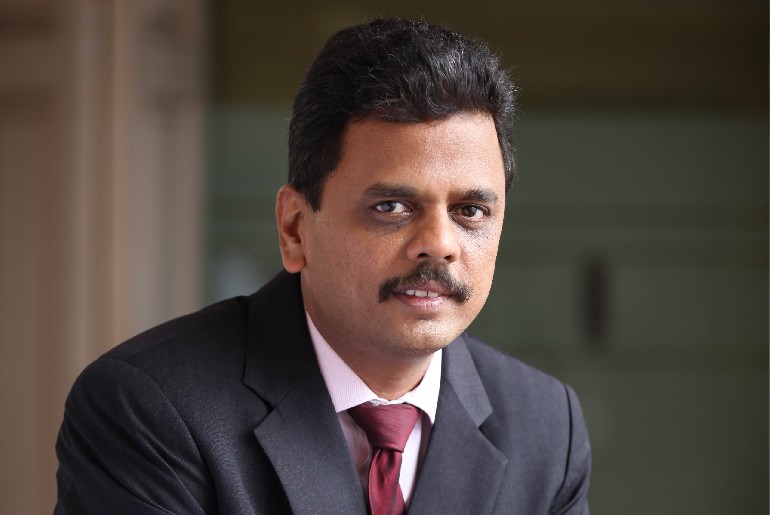 "The Union Budget's focus on expansion and modernisation of transport infrastructure, leveraging the PM GatiShakti masterplan, is a welcome move in unlocking the full potential of domestic tourism that has played a mission-critical role over the last 2 years. The investment on infrastructure will create much-needed access/connectivity to yet underleveraged but high potential locales with cascading benefits, including employment, for the catchment areas. What is noteworthy is that the seven engines are broad-based: covering not just roads, railways, airports and ports, but equally mass transport and waterways."
"We appreciate that the Budget has highlighted priority towards enhancement of the national highways network by 25,000 km in 2022-23, expressways, metro networks, multimodal connectivity between mass transport and railways, development of 400 efficient Vande Bharat trains in the next 3 years, finalisation of draft DPRs for five river links and ropeways. The limited relief was the extension of the Emergency Credit Line Guarantee Scheme (ECLGS) to March 2023, with an expansion by ₹50,000 crores to a total of Rs. 5 lakh crore."
"The Covid-era has served to accelerate focus on contactless technology and we welcome the Union Budget announcement on the issuance of E-Passports by 2022-23. E-Passports will play a critical role in facilitating safe, convenient and contactless international travel. We look forward to the speedy implementation of the initiative that was originally proposed in 2019."
Also Read: Union Budget 2022: Restaurant Body Disappointed With Budget, No Support From Govt
Aji Nair – COO – Mirah Hospitality
"Over the last 2 years of the pandemic, the hospitality Industry has perhaps suffered the most. While some focussed efforts for the industry from today's budget would have been great, I would still say that it was quite balanced on all fronts. The budget focussed on growth; which was good. Focus on pushing tourism via emphasis on infrastructure & railways will help boost the industry with the influx of people moving within the country. The focus on real estate may help push the retail economy which further will give us an impetus. This also includes affordable housing, which will further lead to increased consumption. Digital ecosystem for skilling and livelihood will aim to skill, reskill, and upskill people via online training which would help in good talent inflow to our industry. Really looking forward to brighter days for the industry which hopefully has left the worst phase behind."
Also Read: Union Budget 2022: India To Introduce E-Passports With Chips For Easy Travel
Col. Manbeer Choudhary, Chairman Cum Managing Director, Jewels Group of Hotels
"By announcements made for the hospitality industry in Union Budget 2022, the government has shown that it understands the situation and plight of the industry, which has struggled to survive in the pandemic. Extension of the Emergency Credit Line Guarantee Scheme (ECLGS) and allocation of additional ₹50,000 crores for hotels and hospitality sector till March 2023 has brought a wave of relief to the industry. The budget is also inclusive of aggressive infrastructure development with eight ropeways, an additional 25,000 km of National Highways, 400 new Vande Bharat Trains with modern facilities, etc. Plus, the introduction of the revolutionary e-passport. All these will be instrumental in encouraging both international and domestic travellers to explore the country with ease and give a new lifeline to hospitality brands of all sizes. The hospitality and restaurant industry is one of the biggest employers of human resources in the country and with this kind of promise and support from the government, the industry can expect better business in the coming time. This will encourage better investment by the hospitality brands in the country and generate more economic traction."
Mr. Tarak Bhattacharya – Executive Director At Mad Over Donuts
"The budget unfortunately has given no attention to the hospitality industry in particular. Our industry continues to bear the brunt of the pandemic, probably more than a lot of other sectors. We were hoping for some relief or some measures that would help the industry in the months and years to come. However, the bright side is the push to local tourism. The introduction of new trains and routes will see a rise in domestic travel which will certainly generate consumption. Further, real estate has been given a good push; which may lead to the growth of the retail industry, which may boost our sector to an extent."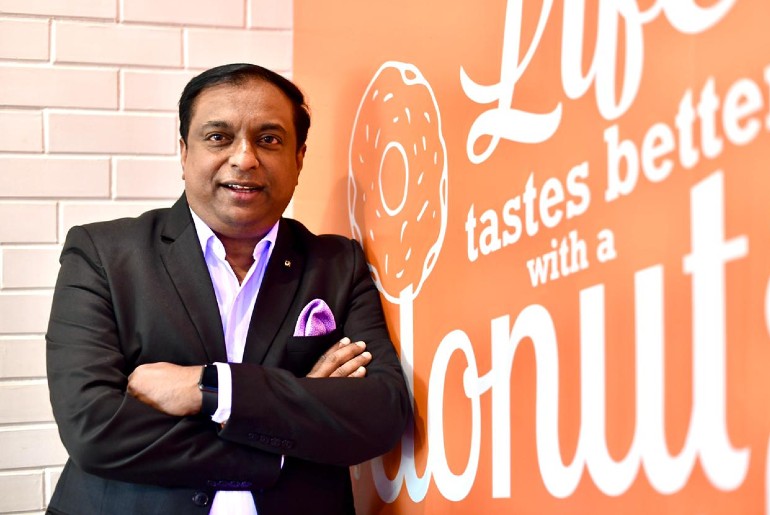 Also Read: Union Budget 2022: India To Build 25000 Km National Highways To Ease Travel
Mayank Agarwal, Co-founder Of Humsafar Diesel Door Delivery Startup
"The Union Budget of 2022 announced by the government today is a welcome approach as it has drafted many things to boost investments in the country and the startup ecosystem overall. The eligibility of tax exemption claiming tax holidays for startups would be exempted till March 31st, 2023. We welcome this new move focusing on the MSME sector which would further boost the lower end of the spectrum. The new move can also lead to an increase in the demand for diesel door delivery startups. This would encourage budding micro-entrepreneurs to come up in
this segment. This had begun last year by introducing Fuelent, this would only further expedite it. The
government aims to create 60 lakh jobs in the MSME sector by the 2023. This is where industry like ours can play a pivotal role in creating employment. We can pass similar benefits to our Fuelent and build an ecosystem around it"
* The article has been filed by taking budget quotes directly from press releases