Under 140 Characters
Planning your next 2019 getaway? Vallonne Vineyard in Igatpuri offers a grand wine tasting tour comprising of 13 wines along with gorgeous rooms to stay for the weekend.
What Is It?
Thinking of escaping the city to beat the heat? Well then, Vallonne Vineyard in Igatpuri should be on your bucket list! With 13 wines to try, a wine tasting tour and lovely rooms to stay in, this vineyard could be the perfect getaway for you and bae to spend a romantic weekend together. Vallonne Vineyard's unique wines are made French-style with a variety of blends that compliment every taste!
Also, did you know that the popular web series 'Little Things' was shot here? Remember the last episode of Season 1 where Dhurv and Kavya head out for a wine getaway? Vallonne it is!
The Wines
Vallonne's wine collection is divided into 3 categories – Prestige Wines, Premium Wines and the Connoisseur's Collection. In the Prestige Collection, you can have Chenin Blanc (Citrus wine with a hint of honey), Sauvignon Blanc (A medium crisp wine with berries, citrus, white pepper and sweet herbs), Crimson Glory (Rich red fruits and spices) and Cabernet Sauvignon (Another medium crisp wine with cherries, black currant, raspberry and dark chocolate).
From the Premium Collection, you can have Viognier (passion fruit, apricot, elderflower, lime candy and mint), Merlot (Dark chocolate, vanilla, with a scent of cigar), Cabernet Sauvignon Classique (Blackberry and spices) and Syrah – Merlot (Blackberry and peppers).
From the Connoisseur's Collection, you can try Malbec (Blackberry, raspberry and vanilla), Syrah (black pepper and spices), Rose (cherry, plum, melon and berries), Vin De Passerillage (honey, vanilla, melons, citrus and apricot) and Anokhee Cabernet Sauvignon (Spices, dark chocolate and oak).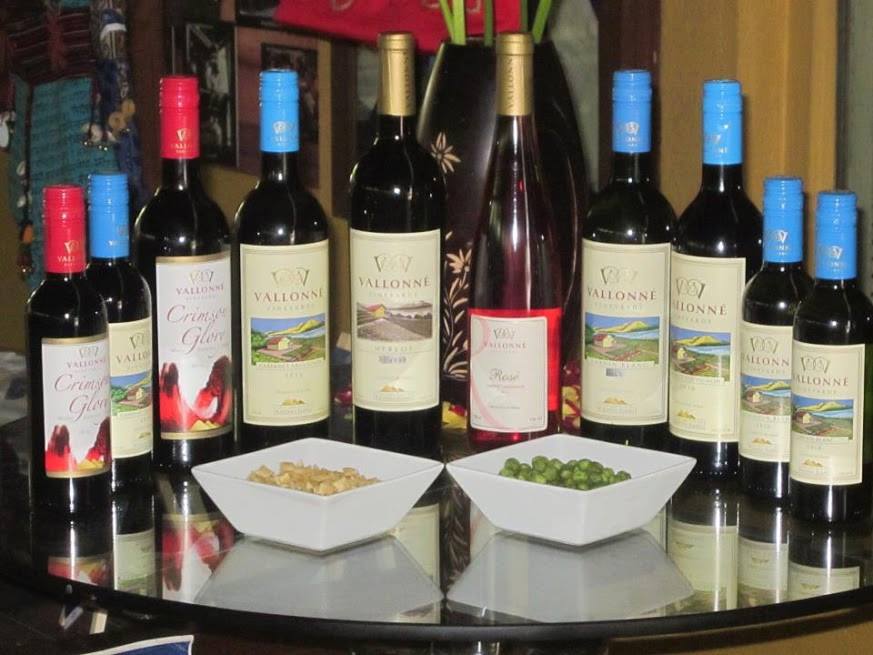 Stay
If you're planning to stay over for the night, Vallonne Vineyard has a boutique resort of its own. You can book the Regular or Premium rooms for the night starting at just ₹5000 for 2 people. The resort also has an in-house restaurant – Malaka Spice to enjoy culinary delights after your wine tasting tour.
Deets
Address: Gate no. 04, Kavni Shivar Near Sanjegaon, tal, Igatpuri, Maharashtra 422403
Phone: 092722 27773
Cost: Wine tasting tour starting from ₹400 per person, overnight stay starting at ₹5000 per room
Book here